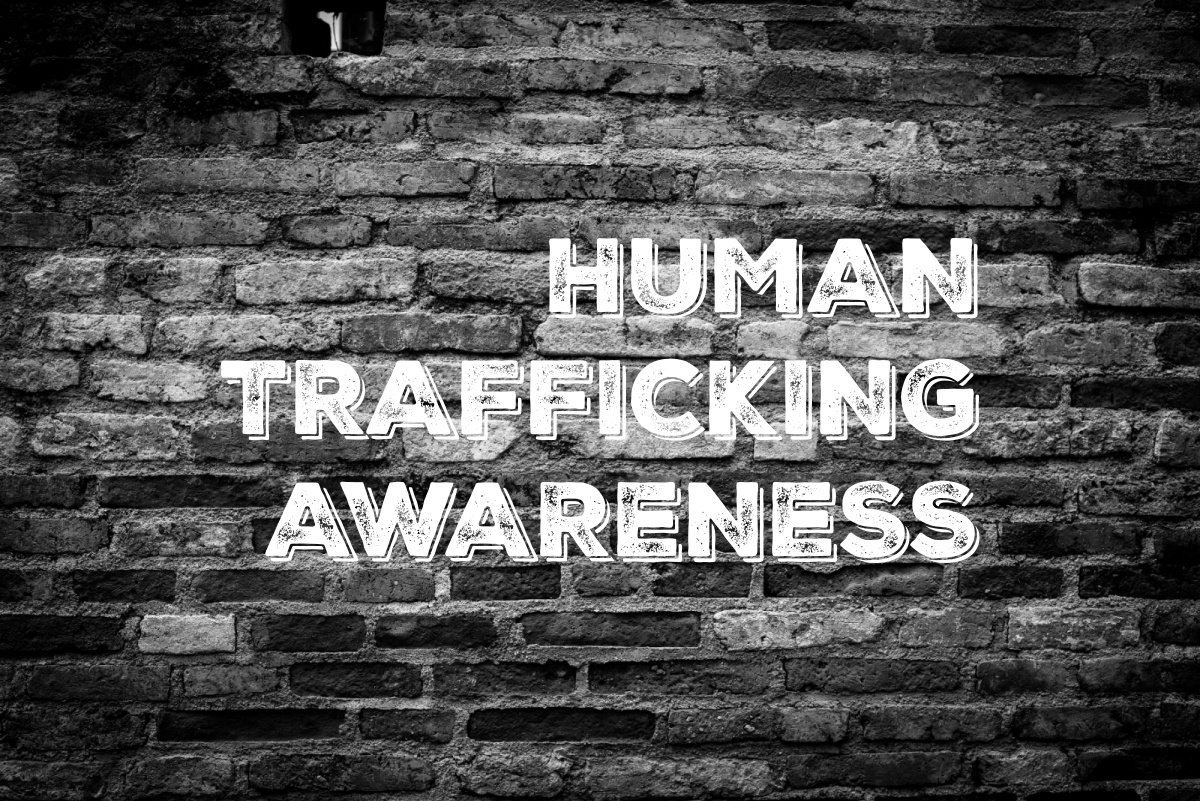 Human Trafficking Awareness Initiative
There are certain topics we choose not to be part of.  For some unknown reason, our brain decides it doesn't apply to us, doesn't happen in our area and it's some abstract problem that we can do nothing to help.
Years ago, my dear friend, Jeff Turner, informed me about a blog an efforts he started, to bring awareness and "stop child slavery".  My thoughts at that time were "that's commendable!" and "wonder why he's so passionate about this?" and even "is that even a thing in this country?"
WOW was I living in lala land!  Not only is Human Trafficking real, but it's the #2 Crime after Drug Trafficking!  It happens right under our noses and although we may know nothing on the subject, WE CAN MAKE A DIFFERENCE with AWARENESS alone.
So first, I need to apologize to Jeff for simply commending him but not taking any action other than sharing a few of his blog posts.
Why is Human Trafficking Awareness important to me Now?
We all have filters and triggers to take action and sadly, I understand that because of human nature, not everyone will see this initiative as urgent.
As incoming Chairman of The Board for Miami Realtors, I attended NAR's Leadership Summit (National Association of REALTORS) back in August of 2022.  2023 NAR President, Kenny Parcell had none other than Elizabeth Smart on stage to talk about her abduction, trauma and recovery.
Elizabeth Smart was kidnapped in 2002 at fourteen and held captive as a sex slave for nine months. She told her story to the NAR Leadership Summit as part of the Onwatch presentation on human trafficking. Photo by NAR.
Here's what impacted me – We, as REALTORS and as the largest trade association in the US, have eyes everywhere! We are inside homes, inside businesses and all kinds of properties, we are trusted with privacy and as such, if we are well informed and aware of signs to look out for,  WE CAN SAVE LIVES!
As 2023 chairman of the board, I quickly spoke to Teresa King Kinney, the CEO of Miami REALTORS and asked if she thought it would be a good idea to make Human Trafficking Awareness, one of our initiatives.  Miami is the largest local Realtor Association in the country with over 60,000 members – we set an example for so many around the country and instead of talking about doing something, I now had the power, with an amazing team of leaders and staff, to really start moving the needle.  TK did not hesitate and we went to work.
Florida Alliance to End Human Trafficking
One of our leader's daughter happens to work in this amazing organization and here's where we started.  The Florida Alliance to End Human Trafficking hosted a webinar for Miami Realtors in January, followed by a recommended 1 hr course (I highly urge everyone takes this).
End Human Trafficking Training
We are now creating a CE course for Realtors and hope the rest of Florida will follow suit and the rest of the country.  In my perfect world, I would love for some sort of Human Trafficking Awareness course to be mandatory for all REALTORS.  If we have eyes everywhere, together, we can make a difference.
Scary FACTS about Human Trafficking
Florida ranks 3rd in the US in human trafficking cases reported
The average age of a child when forced into sex trafficking is 12-14
Right now there are more people enslaved than ever before in human history
Human trafficking victims are usually not held captive against their will
Florida is ranked second in number of reported cases of labor trafficking
Please stay tuned for more but in the meantime, please read this by Jeff Turner: It is 2023. Human Trafficking Is Still A Problem.