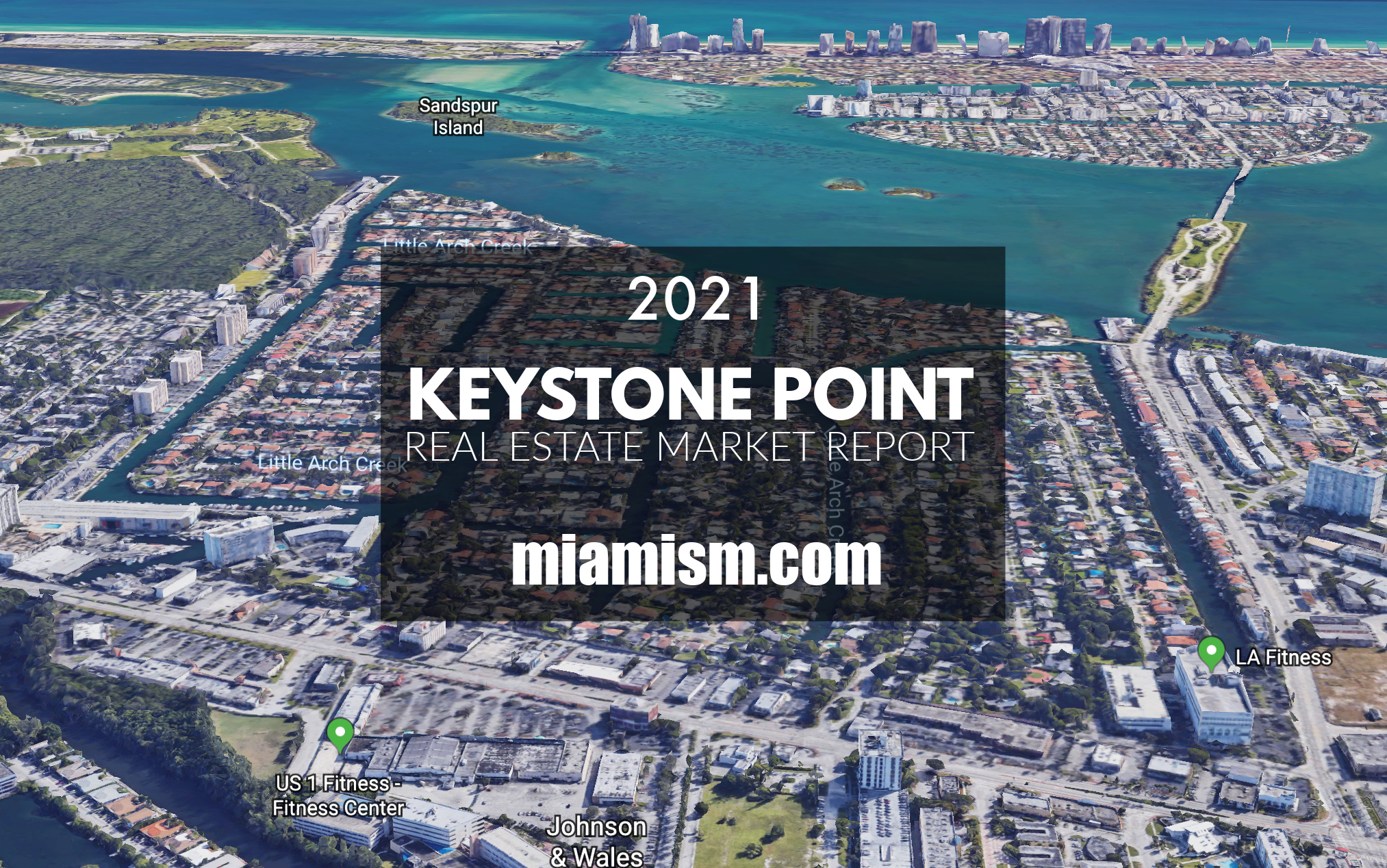 Keystone Point Real Estate Market Report for 2021
2021 proved to be an amazing year for Keystone Point Real Estate and we can agree that "record breaking" doesn't even begin to describe it.  Whether you were on the buying or selling side, you know Keystone Point will continue to be a great place to live and invest.
Nationally, it's an aggressive seller's market with very little inventory and very high demand.  Keystone is the epitome of this with bidding wars and high price appreciation.  It's intering to point out that people who buy in Keystone, live in Keystone – 84.7% of all purchases in 2021 were for primary residence purposes and price range that moves the most is between $1-$2 Million.
We prepare monthly Keystone Point market reports on the third week of each month and we also have a really comprehensive 3D market analysis upon request that includes micro-data for the area in the last 12 months. To see the latest report, please click HERE.
Keystone Point Waterfront Homes – Price per Square Foot
Take a look at the changes in average price per square foot for homes on the water in Keystone Point:
| Year | Price per SF |
| --- | --- |
| 2021 | $700/SF |
| 2020 | $522/SF |
| 2019 | $416/SF |
| 2018 | $476/SF |
| 2017 | $421/SF |
| 2016 | $432/SF |
| 2015 | $441/SF |
| 2014 | $395/SF |
| 2013 | $328/SF |
Look at the difference in average price per square foot between 2020 and 2021 – a $178 price diffeence!! Talk about a WOW!! If you had any doubts about this market, this should clear them up instantly. Keystone remains affordable compared to neighboring Bay Harbor Islands and Miami Beach.  Inventory will increase a bit in 2022 but will not be able to catch up to the high demand. If you are interested in buying in Keystone, you may need to work with an aggressive and experienced agent to help you win the negotiation – and needless to say, the Miamism Sales Team has been through it and back!
The lowest sale in 2021 was the non-wanterfront home located at 1920 Keystone Blvd. that was listed for $498,000 and sold for full-price in April with a conventional loan at $489/Sq.Ft.
The highest sale was for the brand new construction located at 2080 S. Hibiscus Dr., with 7 bedrooms / 7.5 bathrooms, 7,497 Sq.Ft. on 10,848 Sq.Ft. lot with 115′ of water frontage. This home was listed for $7.495 Million in February and sold for $7.45 Million in June ($994/Sq.Ft) **cash transaction
Keystone's average price of waterfront homes increased from $1.4 Million to $2 Million in just a year and although it looks like an easy market to be a seller, do not leave money on the table!!  In order to maximize what you walk away with, you NEED to work with someone that can navigate an aggressive seller's market.
Download Keystone Point Waterfront Market Report
Keystone Point Real Estate Market Report for 2021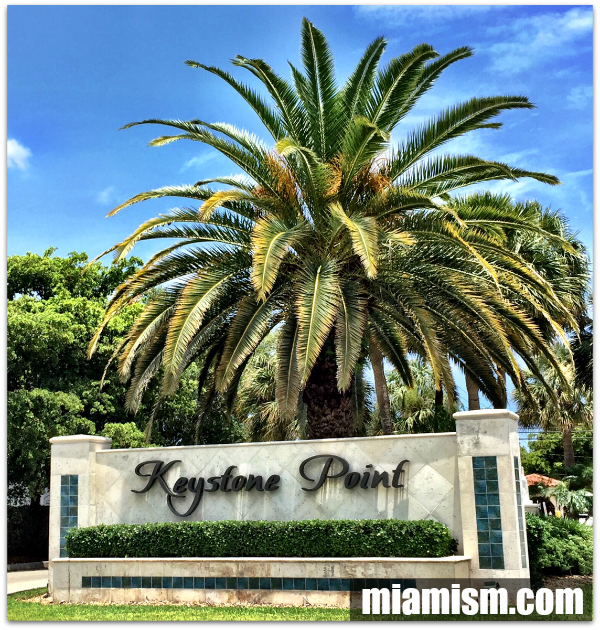 The general figures for Keystone Point homes in 2021 are the following:  (click HERE to see stats from 2020)
There were 73 Keystone Point homes sold in 2021, compared to 51 in 2020.  The median sales price was $1,550,000 compared to $1,100,000 in 2020, and $976,800 in 2019.
The highest sale in Keystone Point in 2021 was for brand new, 2020 construction mentioned above, located at 2080 S. Hibiscus, selling for $7,450,000 as a cash transaction.
The lowest waterfront Keystone Point home sold in 2021 was located at 1825 Keystone Blve.  A 2 bedroom / 2 bathroom home with 1,727 Sq.Ft., 10,875 Sq.Ft. lot and 80′ of water frontage. This mid-century gem had been listed, on and off since 2018 with starting price of $989,000 and sold for $945,000 ($547/Sq.Ft.)
There was only 1 distressed sale in 2021, the home at 2350 Arch Creek Dr, sold at auction with asking price of $932,800 and selling price of $1,535,000 ($701/Sq.Ft) **cash transaction
Download Keystone Point Waterfront Market Report
List of Keystone Point Homes Sold in 2021
To get a list of all Keystone Point homes sold in 2021, please contact us