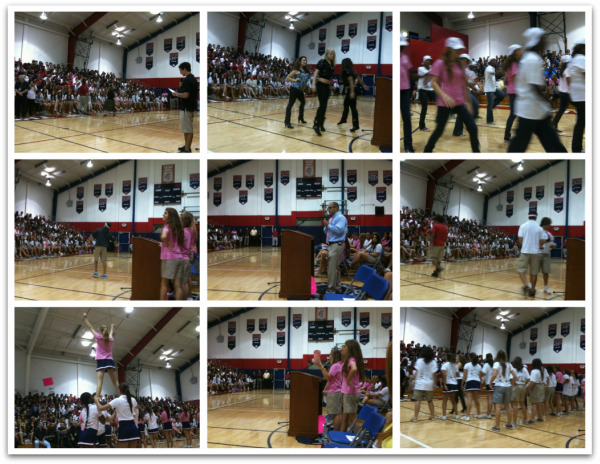 Miami Country Day Walk for Cancer Assembly 2009
Miami Country Day School has a yearly Walk for Cancer where proceeds go to the Heidi Hewes Chapter of the Woman's Cancer Association of the University of Miami. 100% of that money goes towards cancer research and in many cases represents seed money used to start very important research and clinical trials to find a cure for cancer.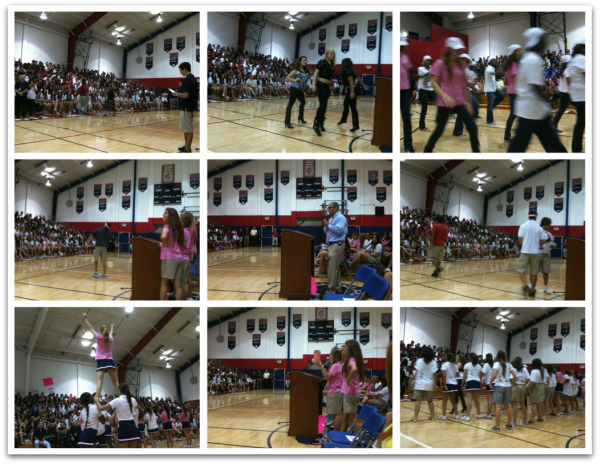 Today was the school's kick-off assembly for the Walk for Cancer which will be held on Saturday, October 24th. The Walk not only represents selfless giving from the committed children, young adults and faculty at the school, but it has also become a Miami Shores Tradition.  Their goal this year is to raise $50,000 for the cause, so if you are reading this, please think about getting involved, or at least join us the day of the walk.  I think we can agree that cancer has touched our lives one way or another and the only way to make a difference is by taking action.
This year's assembly was full of enthusiasm – from the Spartan Cheerleaders to singer Adriana Arce (@AdrianaArce305), Beep-Boxing and even an amazing group of "steppers" that did a number called "Walk the Walk"
youtube://v/ZdQ8MA3_evs
Miami Country Day brought the reality of cancer to the assembly by inviting Dr. John Goldberg from The University of Miami Sylvester Comprehensive Cancer Center – a pediatric oncologist who specializes in the early phase of clinical trials.  Dr. Goldberg explained how seed money is used to start research and how his team is responsible in many cases, for taking the lab research projects to clinical trials that give hope to real terminal patients –  in some cases even 5 week old infants with Leukemia.
As past president and active member of the Heidi Hewes Chapter of the WCA, I commend Miami Country Day and everyone involved because they are truly setting an example and making a difference.  Congratulations and good luck with The Walk for Cancer!