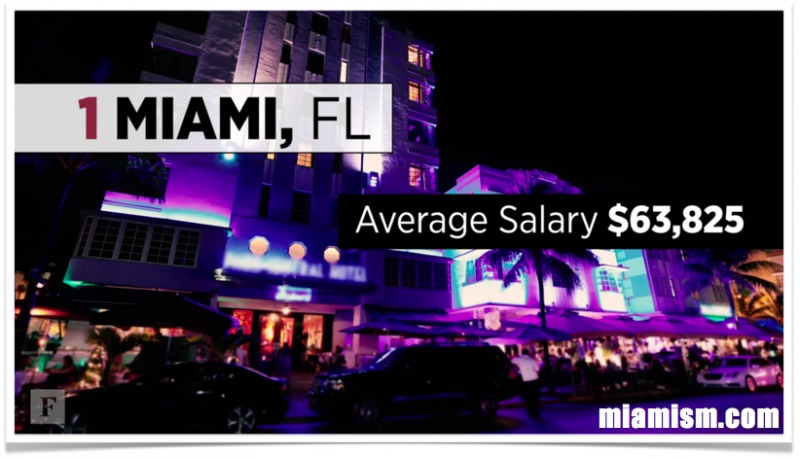 Miami is The Happiest City to Work in Right Now
According to Forbes.com, Miami is the happiest city to work in right now. That's right, Miami came in at #1! Is it our climate? our night life? maybe our beaches!
To determine the happiest and unhappiest places to work, fulfillment-focused career site CareerBliss took a look at eight key factors that can influence an employee's contentment, including work-life balance, an employee's relationship with his or her boss and co-workers, general work environment, compensation, opportunities for advancement, company culture, and resources.
Here are the top 5 happiest cities to work in right now:
Miami – average salary $63,825
Jersey City, New Jersey – average salary $78,107
Mountain View, California – average salary $91,733
Brooklyn, New York – average salary $53,907
San Jose, California – average salary $96,209
Miami's growing technology scene alongside some of the world's best beaches is in a position to become a major technology hub," said CareerBliss CEO Heidi Golledge. "With the growth of startups in the area comes high-paying jobs and happier company cultures focused on retaining key employees.
Thank you Chris Umpierre, Director of communications for the Miami Association of Realtors, for the good news! No wonder we continue to find new homes and offices for people relocating to Miami!! Contact Miamism Sales Team to help you with your move – choosing area, type of property, proximity to schools, and lifestyle is not easy!!