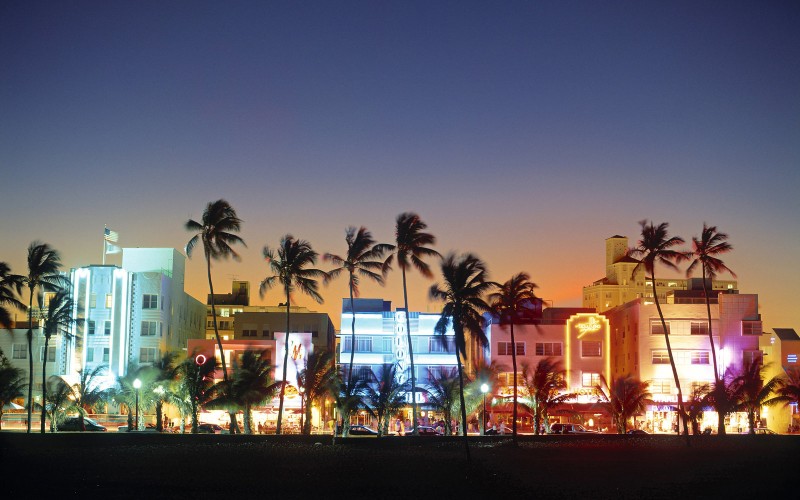 Miami wins for Worst City Ever, Again
How am I not surprised! You have to love lists and have to love bogus surveys that place the world's best at the bottom of the pile. Can it be envy, resentfulness or simple spite?
Miami is Rudest City in America
Travel and leisure named Miami the rudest city in America.
"They're multilingual, beautiful, and wealthy," said the Florida-based travel blogger Christine Austin. "For regular folks, visiting here can feel like stumbling into a nightclub full of supermodels while you're wearing yoga pants." It's hard to imagine how anyone could be in a bad mood here, what with the city's perennial tropical weather and pristine beachfront real estate. After all, it ranked as one of the best cities in the country for a Beach Getaway. But maybe it's Miami's display of luxury, from gleaming new condos to couture boutiques, that turned off travelers. In addition to rudeness, the city had a pretty high snob score.
I personally don't think snobby is a bad thing at all, but then again, I am a true local. Who doesn't like good things? I guess good taste makes us rude. Don't hate us because we're beautiful! The second rudest was Phoenix (guess that perfect year-round weather makes people really mean); and number 3 was New York City ….enough said.
Miami is The Worst City to Live In
To top that list off, 24/7 WALL Street named Miami, the worst city to live in. That one really cracked me up, maybe we are a third world country where there is no middle class and the disparity between rich and poor is astronomical. But then again, maybe that's why I feel right at home and would not change Miami for any other city.
No city in the United States is worse to live in than Miami. The city's median home value of $245,000 is well above the national median of $181,200. However, with a median household income of only $31,917 a year, well below the national median of $53,657, most of these homes are either out of reach or a financial burden on most Miami residents
The second worst was Detroit, Michigan – let's blame Motown for that. And third was Paterson, New Jersey…I feel a trip coming on. But my favorite Worst List has to be from The New Tropic which makes sense of all the nonsense.
10 Ways Miami is The Worst City Ever
Rebekah Monson comes up with a clever parody of 10 ways Miami is the worst city ever:
Worst city for winter fashion
Worst city for hippie hygiene
Worst city for Americano fruit
Worst city for Ethiopian food
Worst city for punctuality
Worst city to be a Jets fan
Worst city for non-Spanish speakers
Worst city for people that can't dance
Worst city for turn signals (see also 10 Basic Tips to Drive in Miami)
Worst city to call worst city
We've been hearing how terrible Miami is since the '80s. It's fine. Keep it up if it makes you feel better. It's just so, so played.
Haters will hate. But if you need to hear the counterpart, which includes Financial Hub, Tech Hub, lower taxes, art, culture, gastronomy, wealth, infrastructure, starchitects, and beaches…then I suggest you read: WHY MIAMI IS THE BEST (drop mic)