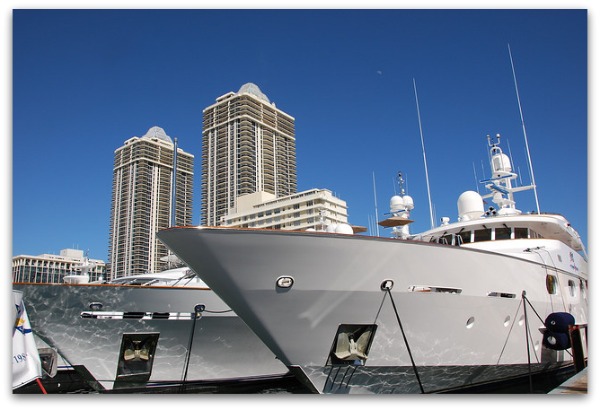 Miamism Fridays – Boat Show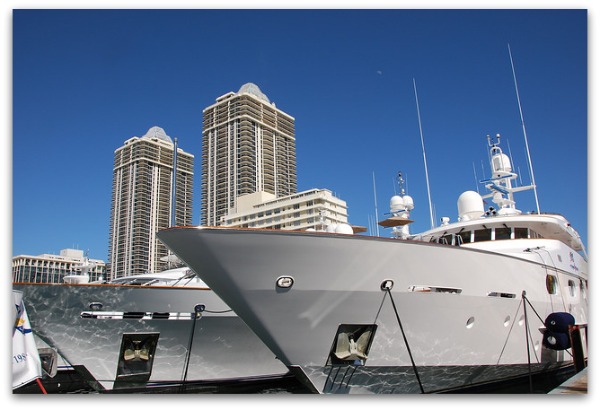 The Miami International Boat Show is is here once again to display "how the other half lives".  As avid boaters as we are, sometimes we find that no matter how awesome we may think our boat is, it could easily be the dinghy's dinghy in some instances.  The massive scale of some of these vessels will leave you in awe and it just so happens that every time we attend one of these, we end up with a bigger boat …there's something so Freudian about that.
In this image by none other than Alexander Schek from MisterChips.org, you see see the gorgeous vessels and the Blue and Green Diamond in the background.  We really recommend taking a stroll on Collins Ave by The Fontainebleau and The Eden Roc….and don't miss the Azimuts!
….another Miamism !!
** Here at Miamism we love to post your Miami Photos. If you have a shot you want to share please join the Miamism Group at Flickr.com – or you can e-mail the photos directly to us at info@miamism.com *