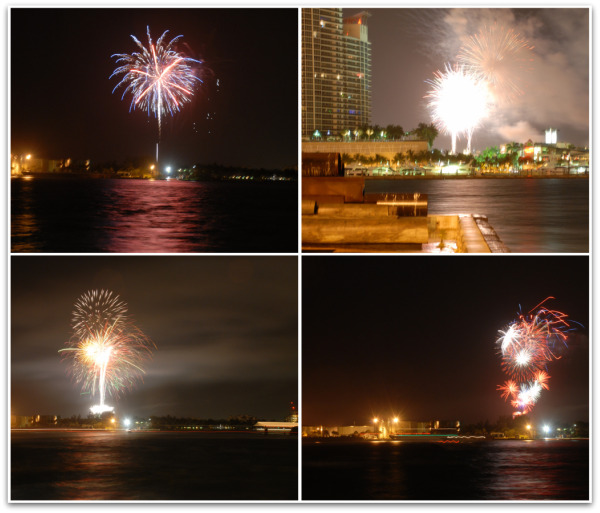 Miamism Fridays – Happy 4th of July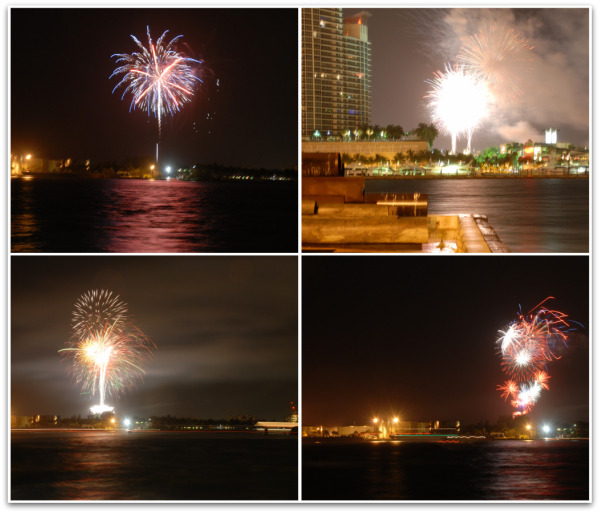 It's 4th of July weekend and yes it's about the fireworks and the bbq's and awesome Miami get-togethers, but please don't forget the main reason we are celebrating.  While you are enjoying yourself, take some time to reflect about the awesome opportunities we have every day in this amazing country, and also think about the  our troops abroad.  Thank you to US Army Garrison for sharing these photos taken during July 4th Fireworks 2008 at the Miami Beach  Coast Guard Station.
HAPPY 4TH OF JULY
FROM
OUR MIAMISM FAMILY TO YOURS!
Fireworks directly East and South of the Coast Guard station exploding over Miami Beach and Fisher Island. (Photo by Arthur McQueen, USAG Miami PAO)
And if you want to know what to do 4th of July – take a look at this list published by Miami Herald's Amy Reyes.
** Here at Miamism we love to post your Miami Photos. If you have a shot you want to share please join the Miamism Group at Flickr.com – or you can e-mail the photos directly to us at info@miamism.com *