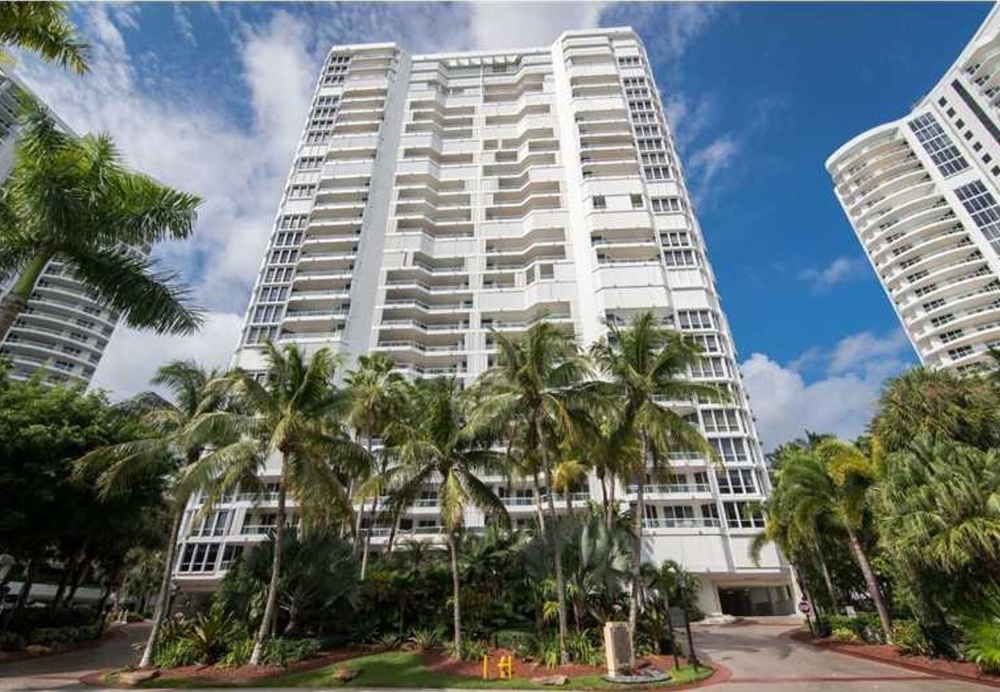 November 2010 Real Estate Market Report for Aventura Condos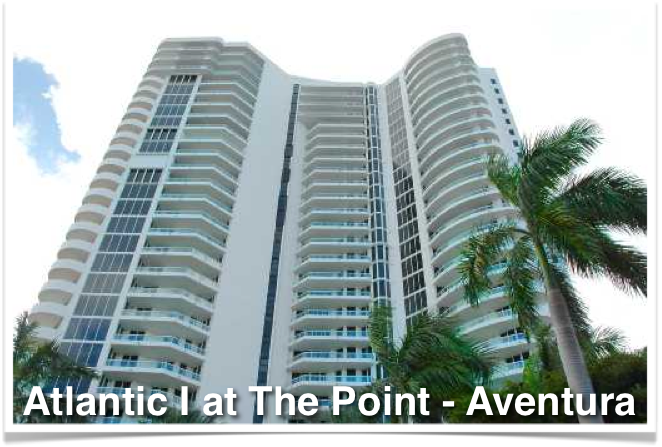 There are currently 1391 Aventura condos for sale: (28 less than last month) * Highest priced listing: $12,000,000 for a 5/6 at Porto Vita * Lowest priced listing: $44,000 for a 1/1 foreclosure at Point East Sec III (a 55+ community) * Pending sales: 340 (55 more than last month) * Closed sales in November: 74 (10 more than last month) The highest Aventura condo sale in the month of November was at Atlantic I at The Point, a 5 bedroom, 5.5 bathroom condo, located at 21200 Point Pl, #PH2705. This residence was listed for $1,775,000 and sold for $1,652,000, and featured wrap-around balcony, floor to ceiling windows, 10′ ceilings, unobstructed ocean and Intracoastal view at The Point's newest and most luxurious building. The lowest Aventura condo sale in November was a Biscaya IV Condo with 741 square feet of living space, located at 20400 W Country Club Dr, #104. This short sale was at a 55+ community and was listed for $70,000 and sold for $40,000. This month's Aventura condo feature is for highest sale which was at Atlantic I at The Point. The 2-story penthouse with over 3,300 square feet and 3 bedrooms/3.5 bathrooms, was listed for $1,750,000 and sold for $1,275,000. The building is pictured above.
Atlantic I at The Point – Aventura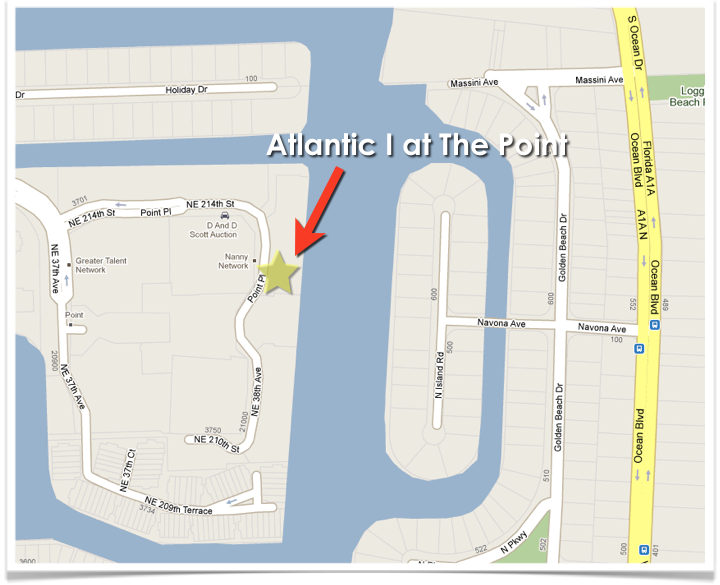 The Atlantic Luxury Condominium Towers are located at The Point in Aventura, next to The Waterways shopping center. It's made up of 3 towers designed by architect Robert M. Swedroe and landscape architect Walter Bradshaw and built by Coscan Homes in 2004. I think we can all agree that Aventura's landscaping is one of the best in South Florida, and the Atlantic Towers at The Point are up there with the best. The towers sit on 36 acres of incredible landscaping and the luxury amenities include gym, luxury spa, over-sized swimming pools, waterfront social pool, children's pool and play area, viewing pier, waterfront jogging/walking path, and clubhouse exclusive to Atlantic and Point residents. Atlantic I also features a home theater with stadium seating, library, reading room, tea rooms, children's rooms and private party and conference rooms, concierge and 24-hour security.
The concept behind the Atlantic Towers was to create a home within a resort with no luxury spared and breath-taking views. Atlantic I is located at 21200 Point Place overlooking Golden Beach homes in North Isle. There are currently 15 condos for sale in the building ranging from a $225,000 service suite (can only be purchased by current unit owners), to a $2.2 Million 5 bedroom/5 bathroom home in the sky with limestone floors, Italian kitchen and exceptional finishes. (2 of the listings are short sales and one is a foreclosure) There are 3 condo units under contract (one being a foreclosure listed at $1.089 Million). There have been 5 sales this year at Atlantic I, none of them distressed and averaging $367 / square foot. In 2009 there were 11 sales averaging $265 / sq.ft, compared to 4 sales in 2008 with a $309/sq.ft. average. Atlantic I could be defined as a typical Luxury Miami Condo. The prices have increased a bit from last year but there are also a few distressed listings and sales that make the building look far from perfect. This would be the perfect place for someone looking for location and amenities but not concerned with all the negative housing trend news from the media. On a positive note, you could have the opportunity of purchasing a distressed luxury condo to enjoy for years to come. **all information obtained from the SouthEast Florida Multiple Listing Service**