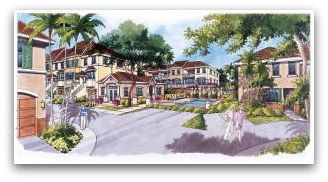 The Preserve – Miami Shores Townhome community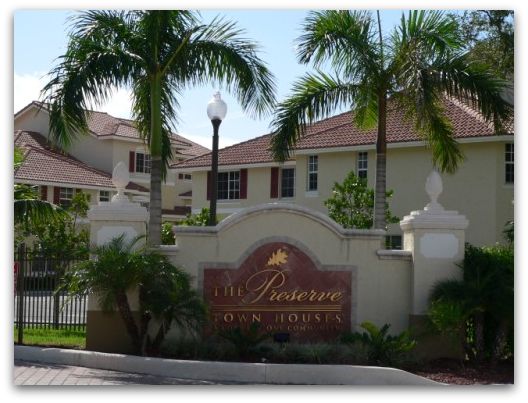 The Preserve Town Houses (A Cornerstone Community), is a tranquil and beautiful upscale community just South of Miami Shores. This Miami Real Estate complex was built on 6 acres of land, surrounded by oak trees and tropical landscaping, has beautiful park areas as well as a community pool. Construction was finished in 2005 and consists of 98 two and three bedroom residences each with a private garage.
Designed by Quincy Johnson, Jones, Myott, Williams, Acevedo, Vaughn Architects Inc. for the Cornerstone Group Townhome Division. Here's a pre-contruction rendering, followed by photos of the complex.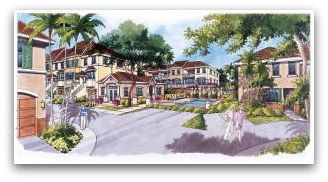 For a little history about the project…. this land was the previous home of a trailer park that was removed by the city of Miami to make room for low-income housing. After heated debates between the city, the developer and surrounding home owners, a portable sales office was erected to see if there could be a posibility of building an upscale community. To the surprise of everyone, the project was sold out in days!
Located East of Biscayne Boulevard at 758 NE 90th Street – this community represents Florida Living at its best. Within walking distance to shopping and banks, it's central location makes it easy to commute to and from work. Minutes away from Miami Beach, Downtown Miami, Coral Gables and Fort Lauderdale, with easy access to both airports (Miami International Airport and Fort Lauderdale Airport).
The is a sample floorplan of a villa within The Preserve and the site plan for the complex: