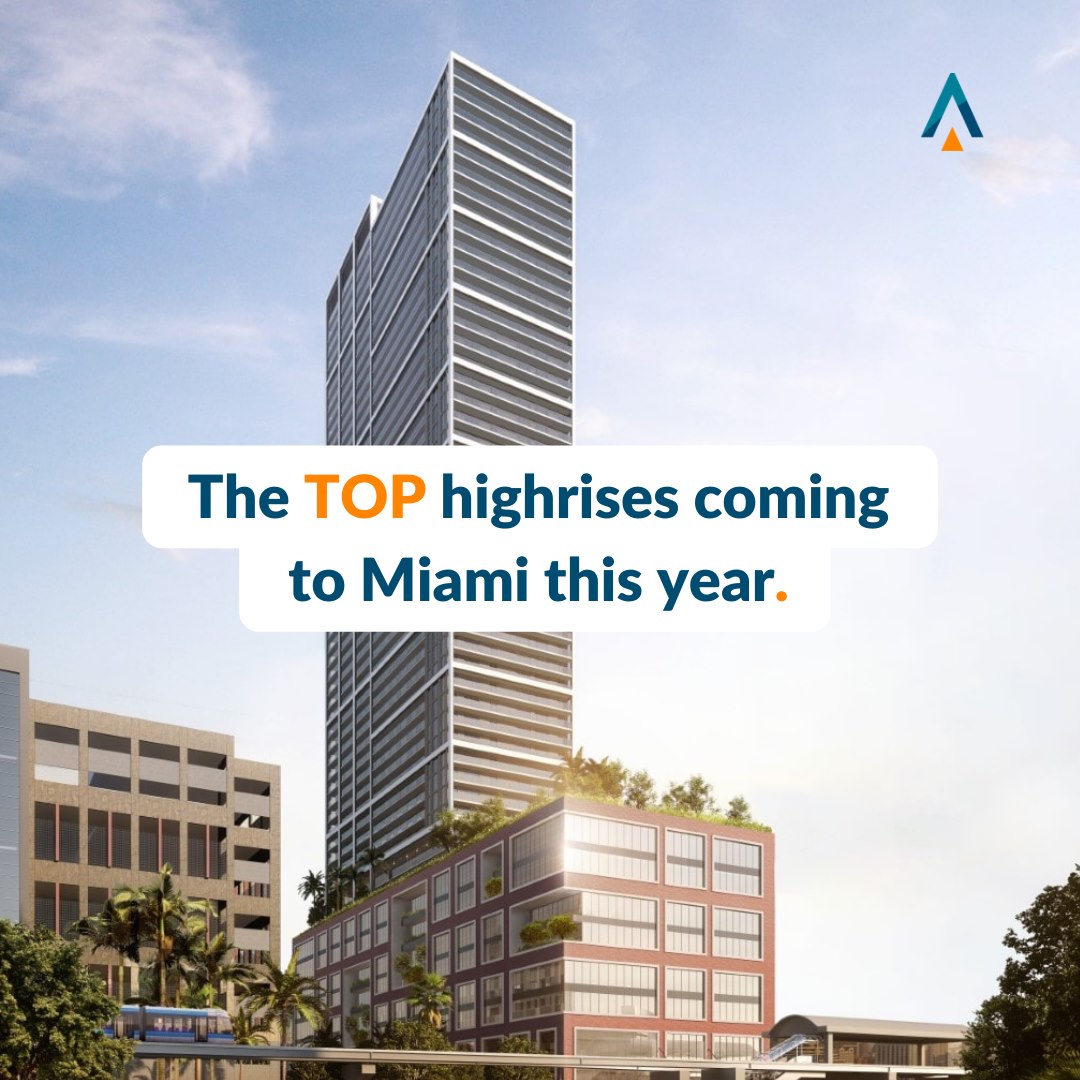 Top Highrises coming to Miami
The word today is only about single-family homes but we want you to know that Miami's new condo inventory is so limited that it's also getting quite a bit of attention. Here are 5 high-rises in different stages of construction that continue to add flare to Miami's skyline.
For additional information on all of these and any other South Florida real estate opportunities, contact us! We are your architecture + historic REALTORS in Miami.
We thank our friends at The Next Miami for always staying on top of construction info.
Aston Martin Residences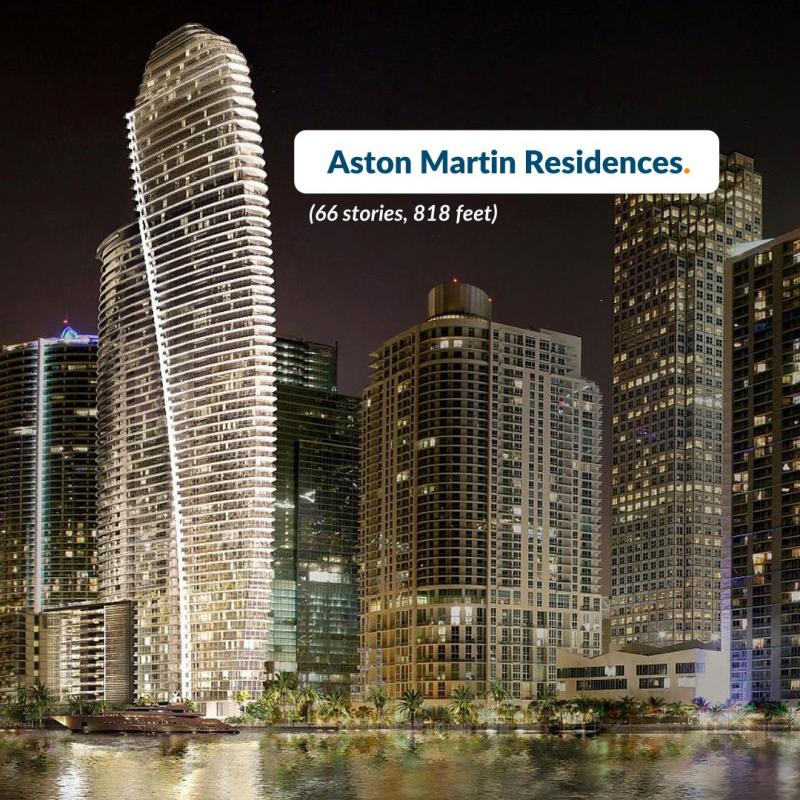 Team: Aston Martin, BMA – Bodas Miani Anger Arquitectos & Asociados, Revuelta Architecture International, G&G Business Developments & Coastal.
Concept: Aston Martin partnered with renowned developer G&G Business Developments LLC to translate its legendary design into an exclusive real estate venture. The result is a prestigious, one-of-a-kind building that represents the pinnacle of elegant living.
Building Information:
391 Condominium Residences
66 Floors
1-5 Bedroom Residences, Duplexes, Penthouses, and Triple Penthouse
Location: Downtown Miami – 300 Biscayne Blvd.
Estimated Completion: 2022
Legacy Miami Worldcenter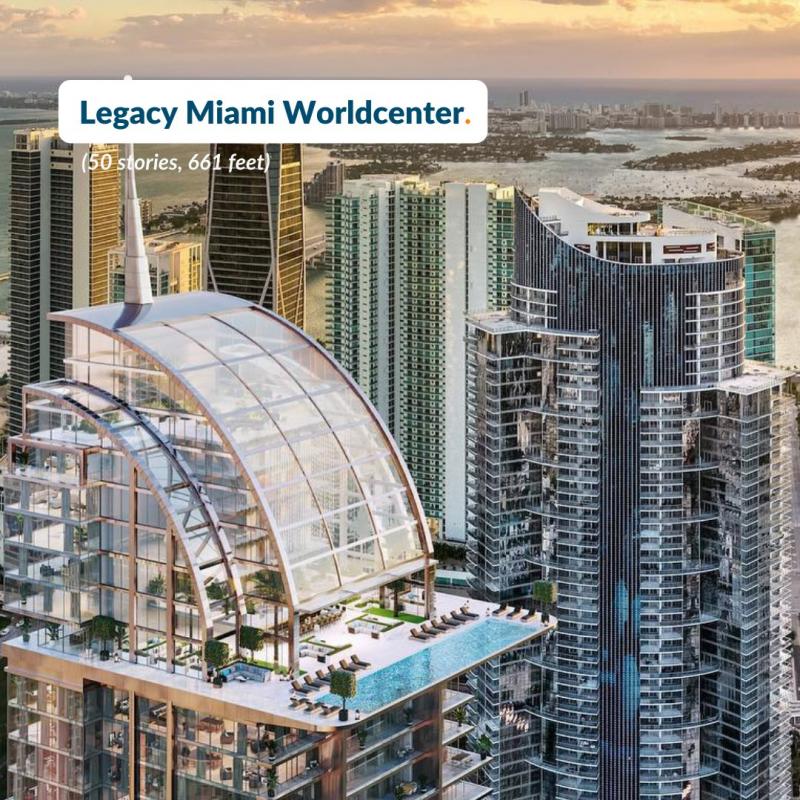 Team: Koby Karp, Royal Palm Companies
Concept: Legacy Miami is the first high-end residential experience that incorporates a holistic lifestyle and guest experience will no other.
Building info:
Mixed-use project with 50 stories
255 Hotel rooms
278 residences with no rental restrictions
Location: Downtown Miami in The New Miami World Center
Estimated Completion: Developer recently closed on the purchase of the property and is near approval of construction permit. Groundbreaking will take place in early 2021 and completion is estimated between the 2nd and 3rd quarter of 2023
Missoni Baia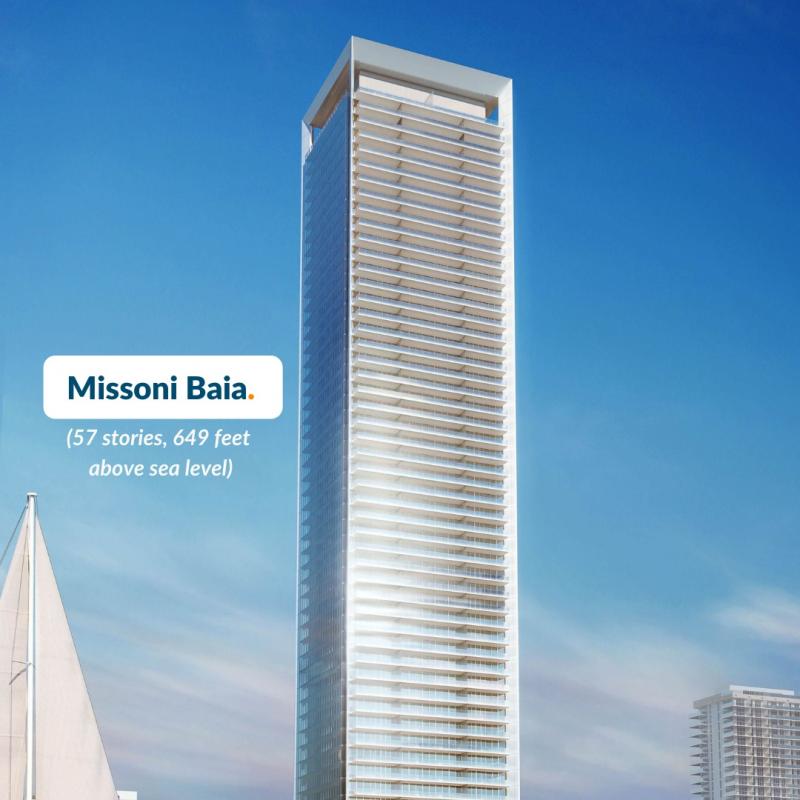 Team: Missoni, Asymptote Architecture, OKO Group LLC, Cain International, OB Group, Revuelta Architecture International, Paris Forino Interior Design, Enea Garden Design.
Concept: Celebration of the timeless appeal of waterfront living in relaxed, modern style. It cuts a prominent figure on the Miami skyline and on East Edgewater's waterfront. Forward-thinking, high-performance design by acclaimed international firm Asymptote Architecture that captures the Missoni spirit of innovation and imagination.
Building Info:
249 condominium homes (1 to 5 bedrooms from 776 to 3,788 Sq.Ft
57 Stories
Location: Edgewater, Miami – 777 NE 26th Terrace, Miami, FL 33137
Estimated Completion: 2021
Elysee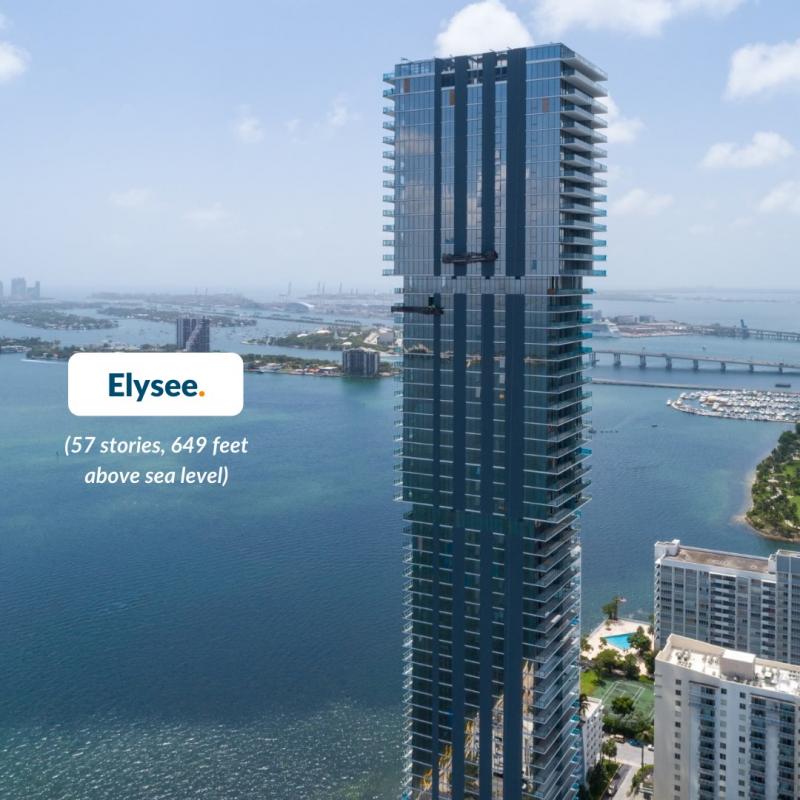 Two Roads Development, Arquitectonica, Jean-Louis Deniot (Interior Designer)
Concept: All about light, livability and unparalleled views. Residents are invited to indulge in the best of two worlds: the private intimacy of a boutique ambiance and an abundant suite of amenities one would only expect to find in a much larger condominium, including the bespoke services of an Elysee Attaché.
Building Info:
100 luxury residences in 3-5 bedroom layouts that include den and home office options, only two per floor.
57 stories
Location: Edgewater, Miami – 700 NE 30TH STREET, MIAMI, FL 33137
Estimated Completion: completed and waiting on certificate of occupancy!
Una Residences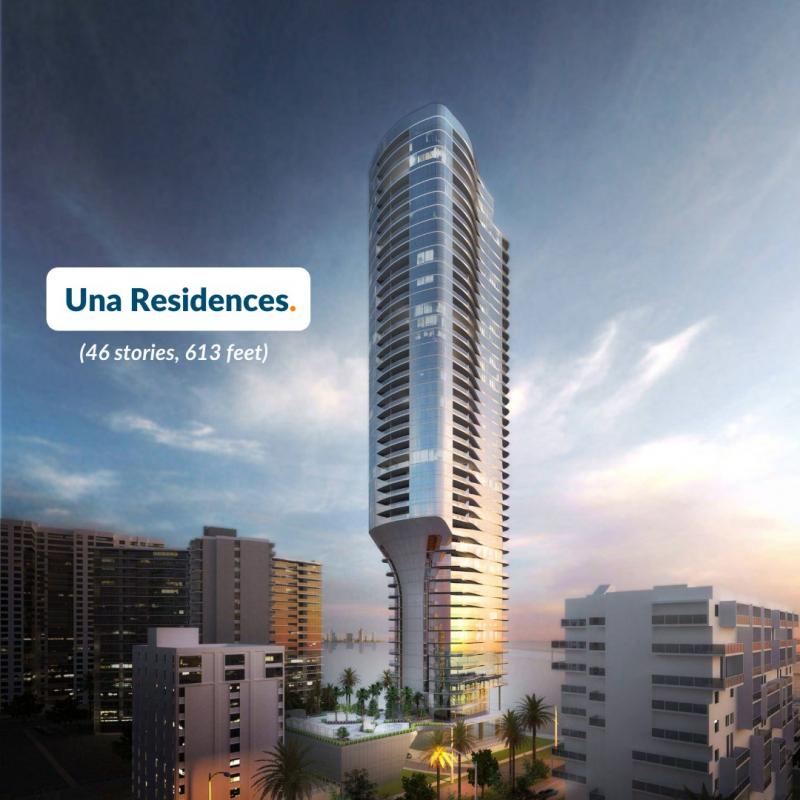 Team: OKO Group, Cain International, Adrian Smith + Gordon Gill Architecture (AS+GG), Enea Landscape Architecture, Revuelta Architecture International
Concept: From a distance, the iconic tower is recognizable by its smooth, light-metallic surface and striking silhouette that recalls the natural shape of a wave. The modern curves are complemented by the richly landscaped gardens designed by Enea Landscape Architecture, while inside there are striking views of the water at every turn.
Building Info:
135 Miami waterfront condominium residences
47 stories
Location: Brickell – 1421 S Miami Ave, Miami, FL 33131
Estimated Completion Date: 2023