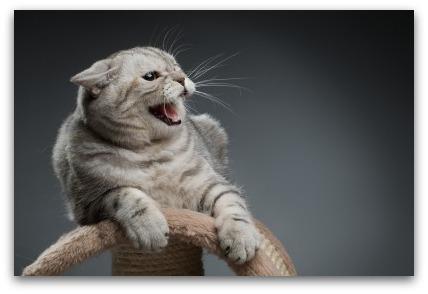 10 ways to turn off Miami home sellers
I love when markets do a full circle and can information I wrote 8 years ago applies today. It's a buyer's market in most of South Florida right now. So what could a good, willing and able buyer do to turn off a seller?
If they are serious Miami home sellers then you should have complete power as a buyer and make all the demands you want, right?
WRONG!
Think again!
Just because it is a buyer's market doesn't mean every seller is desperate and it doesn't mean a deal will be on your own terms either. It takes 2 parties to come to terms in a real estate transaction, and we are seeing a lot of things that are turning off sellers.
I had written an article back in 2007 called Buyers in control? Think again, and then saw a great article by Tara-Nicholle Nelson on Trulia – 5 Things Home Buyers Do That Turn Sellers Off (and Kill Deals). [that since, has dissappeared from the web]
In addition to the 5 items mentioned by Tara: trash-talking, being unqualified for mortgage financing, making unjustified low-ball offers, renegotiating mid-stream, misleading or setting the seller up; here are 5 more things that buyers do to turn off sellers.
This applies to all housing markets whether you are buying a Miami Beach home or a home anywhere else in the country.
6 – Inconsiderate Scheduling Just because you are under contract doesn't mean that you can schedule inspections, appraisals and house visits at YOUR convenience. As a buyer you have to remember that there are other parties involved in a transaction and asking if a particular time works is much more effective than demanding one.
One example of this is inspections: There is nothing a seller hates more than being told inspections are on Tuesday at 10:00 AM, for example. Instead, the buyer should give 2 or 3 time options to the seller to see what is convenient for them as well. That applies to every house visit, the seller is not at your beckon call, be respectful of their time.
7 – Tricks Sellers don't like when they feel tricked and will doubt every step of a transaction if a buyer starts on the wrong foot. An example of this is if a seller is very particular about a certain chandelier not staying with the house and then the buyer including the chandelier in the purchase contract.
8 – Snooping This may sound funny to many reading but it's a huge concern. Some buyers return to the property after hours and during weekends and lurk around. This makes sellers extremely uncomfortable and may even turn them off to a point where they won't even accept offers from those buyers. One thing is for you to drive by a property for a second or third look, but something completely different is to hang around at odd hours looking around and questioning neighbors.
9 – Indecisiveness When a buyer changes their mind several times about items to remain in the home, it can become an issue at closing. Once items are negotiated, stick to the original plan and don't change your mind. This applies to changes to property, repairs, exclusions or inclusions of furniture or other items and contract deadlines.
10 – Continuous showing requests Finally, sellers hate when you request to see the house several times before closing outside of required contractual agreements. Don't schedule your contractor, interior designer, painter, landscaper, etc until you have actually closed on the property. Everyone wants to save some time and get things started before they move, but one thing is to visit the property once or twice, and another is to request all kinds of visits.
Remember they have to pack and move too, be considerate of their time. We're regularly on both sides of the coin and go out of our way to explain why certain things should or should not be done. Whether you have bought and sold several homes, we guarantee that the more respectful you are of the other party, the better it will be at the end.
We have seen sellers leave gifts for buyers or arrange dinner parties to meet neighbors. There is absolutely no reason to be uncivil during a real estate transaction and negotiations can be done and agreements reached without hostility….leave that for attorneys, if those have to get involved.
**originally published 4/18/2011