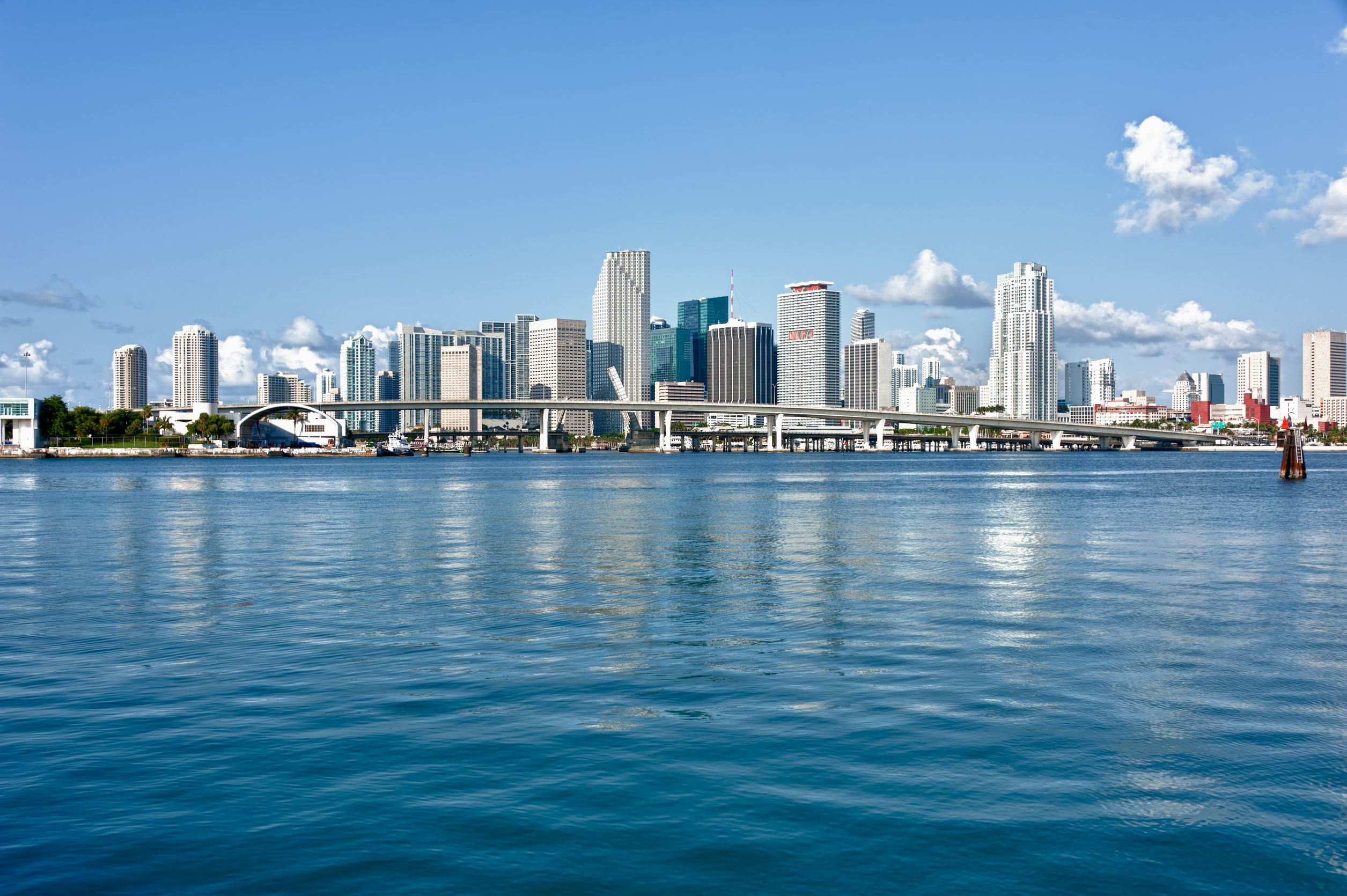 20 Reasons to buy in Miami
We have told you how Miami is the 6th Most Important Global City according to Knight Frank's Global Wealth report. We have also told you why you need to invest in Miami right now. We have even explained the reason behind Miami's momentum, and shown you how Miami's cultural scene continues to be recognized, and how Downtown Miami is the heartbeat of the city. But now, we are giving you, thanks to the Miami Association of REALTOR's amazing video, 20 reasons to buy in Miami.
Affordable Real Estate – The local market offers record affordability, amenities, & seller incentives; 50% more affordable in the last five years; weak U.S. dollar gives greater discounts for foreign buyers
Top Market for International Buyers – Florida is the top state in the U.S. & Miami is the top market for international buyers; & is expected to outperform other U.S. markets long into the future
Enviable Weather – The only major "subtropical" city in continental U.S.; average temp. 75 ºF / 23 ºC
Beautiful Beaches – Greater Miami has 84 miles of Atlantic Ocean coastline & 67 square miles of inland waterways & more than 15 miles of world-famous beaches
Water Sports & Activities – Enjoy snorkeling, sailing, boating, kayaking, swimming, diving & other water sports all year around
Exciting Lifestyle for All – young adults, families, baby boomers, retirees, celebrities, & visitors – museums, performing arts venues, art galleries, professional sports, & amazing places to shop
Fabulous Nightlife – Ocean Drive & more – top restaurants, night clubs, bars, world famous hotspots
Restaurants – In Miami you can savor worldwide cuisine unlike in any other city in the U.S.
Entertainment Industry – Major fashion center, top modeling agencies in the world, Fashion Week & more than 2,400 motion picture & video businesses
Commercial & Investment Real Estate – Vacancy rates for all commercial sectors in Miami are below the national average; retail & multi-family are outperforming most major markets in the U.S
"Gateway to the Americas" – Strategic location between Latin America & Europe; "Capital of the Americas" – perfect for business or pleasure
The Most International City in the U. S. – nearly 50% of population is foreign born & speak over 100 languages
Global Business Center – for business, finance, commerce, media, entertainment, arts & international trade; no state income tax; home to nearly 1,200 multinational companies from 56 nations; more than 100 international consulates, trade offices & bi-national chambers of commerce
Hotels – ranks fifth in US in occupancy after New York, Oahu Island, San Francisco, & Boston
Top Tourist Destination – 12.6 million overnight guests – with 6 million of them international visitors
World Aviation Hub – 3rd in the U.S. with 33.5 million passengers a year; Over 80 airlines to 120 destinations – top freight airport in the U.S. with 1.8 million tons – $19 billion in business revenue/year
Port of Miami – "Cruise Capital of the World" with more than 4 million passengers a year; Also serves 240 seaports; 9 million tons of sea cargo; top markets: China, Italy, Hong Kong, Honduras & Brazil
Educational Institutions – 4th largest U. S. school district; 5 colleges & universities; 3 law schools
Hospitals – 33 hospitals; Jackson Memorial is one of the top 25 hospitals in the U. S. & Miami Children's Hospital is rated the top pediatric hospital in the country
Top Rankings

Miami has the largest concentration of international banks in the U.S.
Miami's skyline ranks third in the U.S. behind New York City & Chicago & 18th in the world (Almanac of Architecture & Design.)
Miami is the only major city in the United States bordered by two national parks, Everglades National Park on the West, & Biscayne National Park on the East.
Can't deny it, Miami continues to amaze us with growth and potential and we continue to be proud to be a part of its movement. Contact us to buy, sell or invest in Miami today.
**6/13/2016