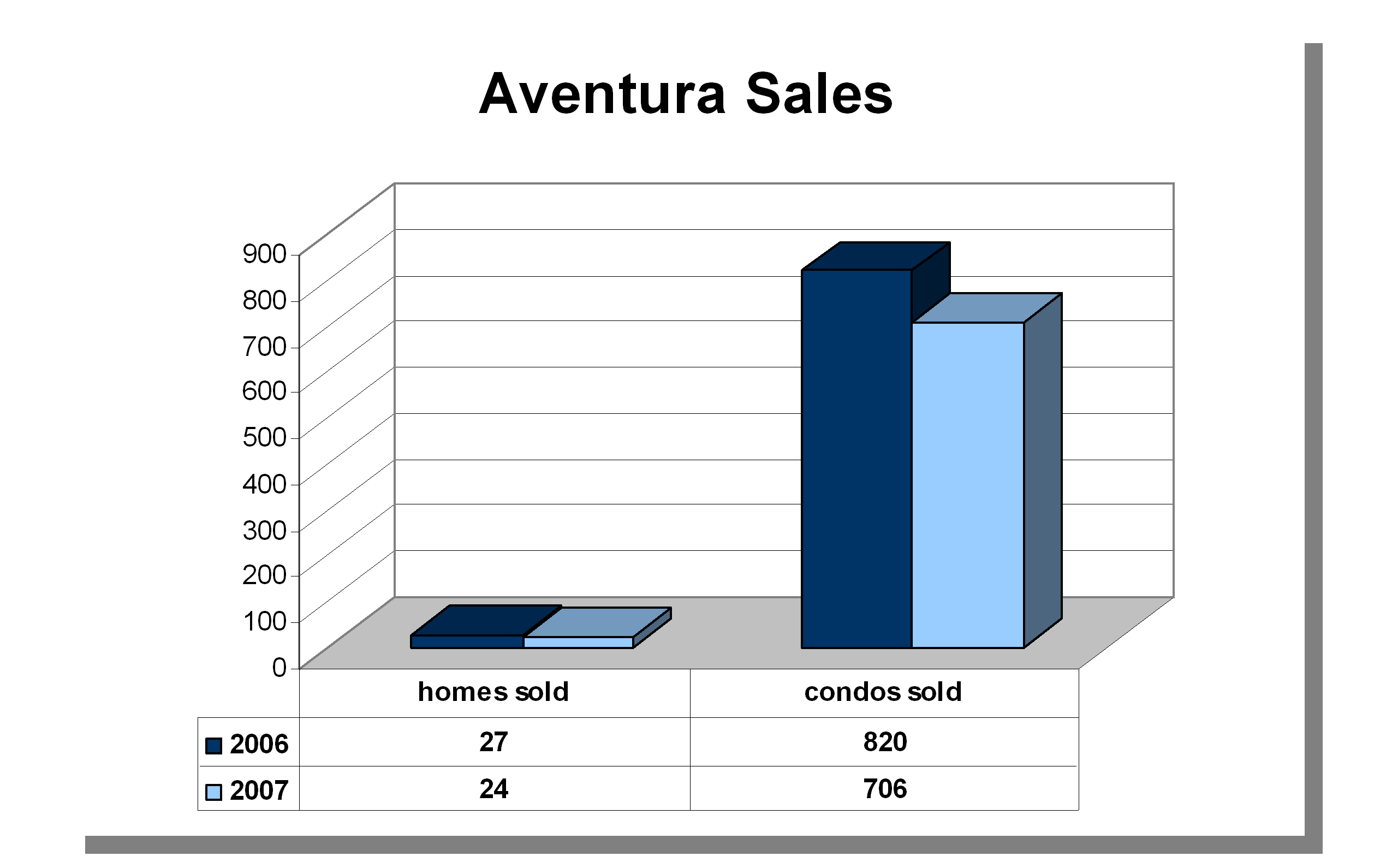 2007 Miami-Dade County Real Estate Market Conditions Summary – Aventura
Aventura Real Estate Market Condition Summary for 2007
38.39% drop in home sales – 38.67 % in condo sales
There are obviously not many single-family home sales in Aventura, so I?ll concentrate on condos.
Aventura 2007 sales dropped only 14 percent from 2006 compared to almost 39% in Miami-DadeCounty as a whole.
The average price of a condo sold in Aventura in 2006 was $849,756 where the average price of condos sold in 2007 was $477,750. This is a huge discrepancy and can be attributed and more lower priced condos moving this past year than the year before as well as foreclosures and short-sales.
The foreclosure market is affecting condo associations throughout and is causing them to increase maintenance fees to make up for those fees not being received from foreclosed properties.
The average price per square foot for condos sold in 2006 was $297.04 where there was a decrease of over $20/square foot in 2007 to $272.70. The Miami condo market in general is supposed to take some time to correct itself, some say 2 and 3 more years. Keep this in mind if you want to buy now. Short Term investments in condo properties should be studied in detail. Think long term when buying a condo in Miami, even in Aventura?and you may be able to find great deals.
**all information derived from SEF Multiple Listing Service**