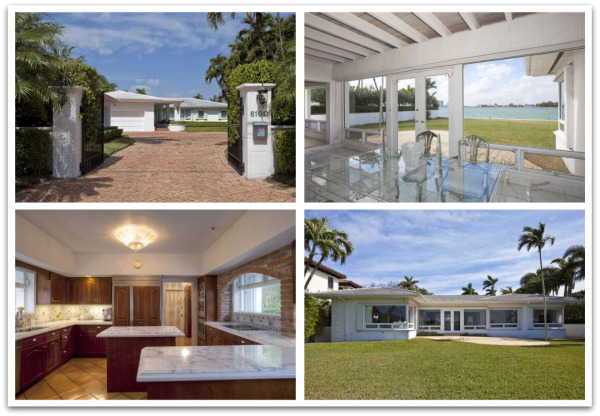 3 Most Expensive Miami Beach Home Sales – May 2010
There were 17 Miami Beach homes sold in May 2010, ranging from $3,435,000 to $285,000 for a small 3 bedroom home in Normandy Isle. Eight of the 17 sold homes were over a million dollars and 4 of those sales were distressed (compared to 7 out of 17 in April 2010), with 3 short sales and one bank owned foreclosure.  The 3 most expensive Miami Beach homes sold this past month were all located on North Bay Road with the highest sale further North close to La Gorce Island.  Good to see those older North Bay Road Homes starting to move.  Out of the 18 currently active North Bay Road Waterfront Homes, the lowest listing is at $2.495 million (3166 N. Bay Rd), and the highest is being sold for $15.9 million at 4580 N. Bay Rd.

To my surprise, we had the same number of sales in Miami Beach as last month, when May and June sales are historically higher. What's disconcerting is the fact that the mega luxury market is not moving at all – out of 93 Miami Beach Homes sold this year – only 3 of those were above $5 million – one on Hibiscus Island, one on La Gorce Island and the last on Star Island.  That's not due to a lack of inventory either, there are currently 55 Miami Beach luxury homes listed for over $5 million.  Please keep in mind that most of these Miami Beach Luxury Homes are being sold as Cash Deals, and this has been confirmed by my conversation with several colleagues that also work the Miami Beach Luxury real estate market.
May's Most Expensive Miami Beach Home Sale
6100 N Bay Rd – Miami Beach, FL 33140
Listed for $3,900,000 and sold for $3,435,000 on May 19th, 2010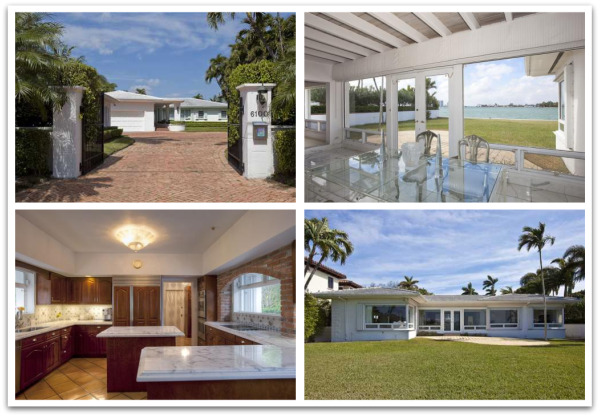 Here's an example of a smaller mid-century modern home sitting on an incredible piece of property with over 77 feet of water frontage.  Although the house has almost 5,000 square feet of living space, it's small compared to it's neighboring mansions and doesn't even have a pool.  Showing that even the smaller homes can still bring in over $700/square foot in the right location.  This home was placed on the market in March of 2010 and was under contract by the end of April.  The MLS Description reads:
Spectacular wide bay views and the most gorgeous sunsets make this boater's paradise a great opportunity to own on prestigious North Bay Road.Situated on a 20,000 SF lot, this home + guest house is 5,000 SF,with 3 Bedroom/3 Bath.It has been masterfully updated with wonderful entertaining spaces that features a chef's kitchen,marble floors,marble bathrooms,generator,+gated security.Florida living at its best.
Features:
3 bedroom / 3 bathroom
Built in 1947
4,889 square feet of living space
Lot size 77.50′ X 251′ = 19,452 square feet.
2-car garage
Bayfront
77.50′ of water frontage
dock
guest house
May's Second Most Expensive Miami Beach Home Sale
5718 N Bay Road, Miami Beach, FL  33140
Listed for $3,975,000 and sold for $3,350,000 on May 18th, 2010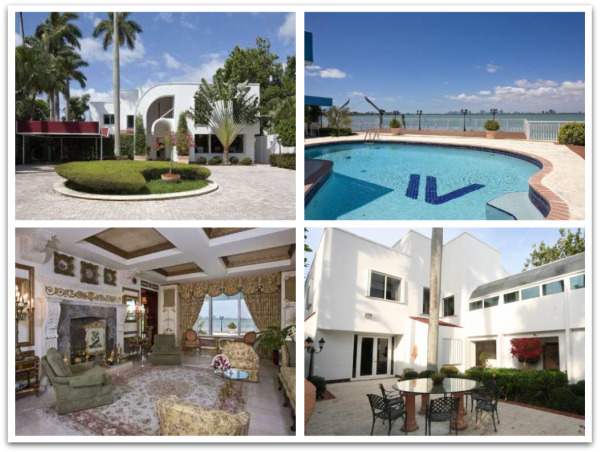 Miami Wacky or element of surprise?  This 1928 Miami Beach home has a very contemporary exterior with contrasting traditional interior decor.  Obviously remodeled through the years with a listing history just as peculiar.  The home was listed by several different brokerages in a period of 4 years with an original listing price of $6.7 million in March of  2006, then $6.9 million in April of 2007, $5.9 million in January 2008 and finally $3.975 million in March of this year.  Selling at $512/square feet.  MLS description:
Immediate grand wide bay Miami Skyline views! Dazzling sunsets! Exterior modern design with luxurious interiors in Med motifs, marble fireplaces, coffered ceilings, elaborate moldings, marble floors, ornate stonework and mahogany mill-work. Spacious wet bar/piano room, adjacent media rm. opens onto interior courtyard, pool and huge dock for large vessel.  Other features: Spacious circular drive with gates, electric shutters, elevator, office, guest & staff  bedrooms with adjacent sun room.
Features:
6 bedrooms / 6.5 bathrooms
6,545 square feet of living space
Lot size 70.30′ X 221′ = 15,536 square feet
70.3′ of water frontage
pool
Bayfront
Marble floors
elevator
May's Third Most Expensive Miami Beach Home Sale
4640 N Bay Road, Miami Beach, FL 33140
Listed for $2,995,000 and sold for $2,750,000 on May 3rd, 2010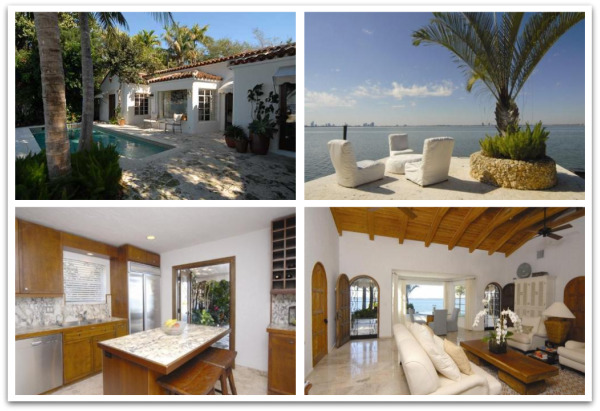 My favorite of the 3, but then again, I'm not the one buying.  This house exudes clean lines and comfort without being overbearing and selling at $1,347/square feet, it's evident that I'm not the only one that feels that way.  It was purchased for $3.6 million in 06 and listed for $3,999,999 in January of 2009, reduced to $2,995,000 in March of 09 and finally selling at $2.75 million.  With only 2,000 square feet and three bedrooms, it's the smallest of the 3 homes, also on a much smaller lot, but selling at a much higher price per foot.  MLS description reads:
The quintessential waterfront Pied-a-terre! A secluded Spanish-style villa; surrounded by lush landscaping, offers complete privacy and exclusivity – fit for its former celebrity owners. A charming 3 bd, 3 bth home features a myriad of upgrades w/ dramatic 16 foot Cyprus beam-lined ceilings, fireplace and breathtaking views.  A $500,000 landscape renovation offers enormous 50′ Oak trees, Italian hand-laid pebble and marble courtyard and a stunning keystone dock that accommodates a 60′ yacht!
Features:
3 bedrooms / 3 bathrooms
2,041 square feet
Lot size 60′ X 90′ (5,400 square feet)
Bayfront
60′ of water frontage
marble and wood floors
1-car garage
dock can accommodate up to 60′ yacht
pool
**all information obtained from the SouthEast Florida Multiple Listing Service**