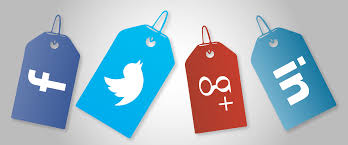 3.5 Rules – Social Selling Etiquette?
Before I start
let me just say ….TWITTER ROCKS!!
I love when people share articles in Twitter that they are reading, but no one shares better articles than my mentor Paul Chaney (yes Paul….one day you will get tired of my plugs – he's @PChaney btw)
Paul shared Nathan McGee's post on 3 Rules of Social Selling Etiquette which is a must read for every Realtor involved in Social Networking.
Blogosphere rules are ever changing and only by being here can you even begin to understand what's happening. I remember my first comments on Active Rain a couple of years back where I would sign with my name and web address…… It was in a nice e-mail from Rich Jacobson that I found out that doing that was considered spam – OUCH!!
To get back to the point – Social Networking HATES hard sells, so don't do it!! My hat goes off to Nathan when he says:
social media is about connecting. If you are truly as great as you think you are and dominate the field where you feel you are an expert, you will be able to let others do all the promoting for you while you continue to provide stories and advice that highlight your expertise. Actions speak louder than words and you can sit there talking about how great you are or you can show it by providing useful information or entertainment.
So here are his 3 Social Selling Etiquette Rules – and please pay attention, a lot of you are breaking these.
Rule #1 No Blatant Self Advertising.
Rule # 1.5 It is ok to "plug" yourself (but there's a fine line, so be careful with this one)
Rule #2 Be true to your motives (I love this one because it is important to go back to the basics, to the beginning and really think of the reasons you are there…..don't forget ROI)
Rule #3 Do not just add "friends!" (I'm still working on this one – the whole concept of turning down "a friend" is hard for me to swallow).
A lot of people will knock me for twittering (my kids are included in that group), for facebooking, linkedIn'ing (there's no way I can make that one a verb), powncing, seesmic'ing, or flickr'ing…… what's important is for you to feel comfortable with the medium and to analyze your intentions and your ROI, if any. Paul asked a few of us yesterday to describe in one word what it takes to be successful in social media and my answer was "time"….but "respect" and "transparent motives" are up there as well.
**original article on AgentGenius.com **