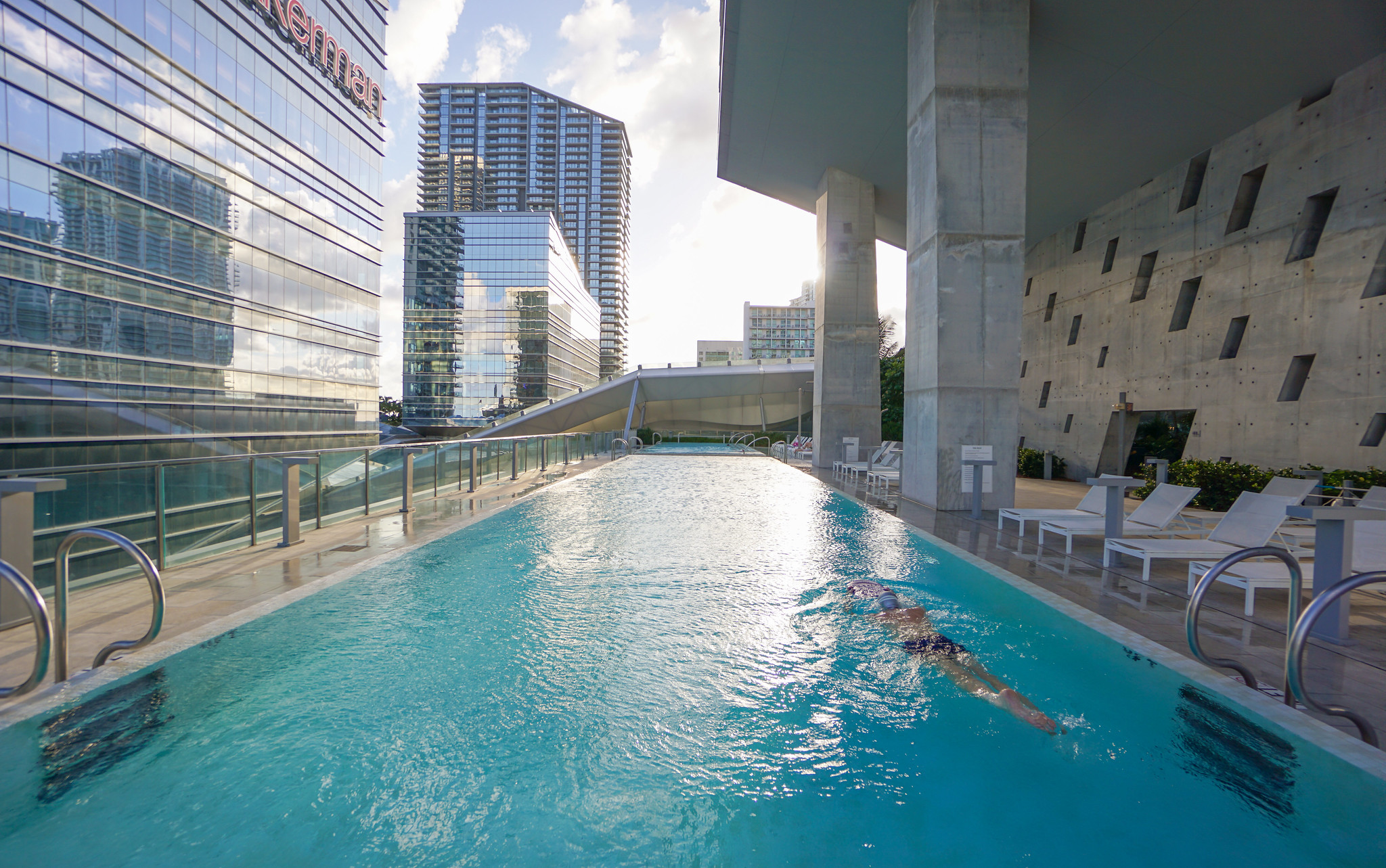 The New York Times gives us the run down on 4 iconic pools in Miami in their "Forget the Beach: Hanging Poolside in Miami", article. Personally, I don't know why anyone would go to a pool when we have amazing beaches, but I could understand the perspective of ambiance and comfort. Please know that Miamism would never pick a chemically infused pool over our amazing ocean, but we do recognize that there are some incredible pools in Miami, even beyond this NYT's list.
For many vacationers, the beach is an inconvenience: Sand gets everywhere, waves knock you down and the prospect of encountering one of the 2 million unknown species lurking in the water can be terrifying.

For those who fear the ocean or who are unable to access the beach because of disabilities or medical reasons, pools can be an exciting alternative. And for some, being in a pool rather than the ocean simply feels safer because they can rest their feet on the bottom and see what's down below.

We visited four of the most storied and iconic pools in Miami to see what life can be like for people who go to the beach to go to the pool.
The Villa Casa Casuarina (A Gilded Oasis)
The iconic Versace Mansion located at 1116 Ocean Drive that is now a hotel and a very popular tourist destination with Versace's "million mosaic pool" and the centerpiece.
The Biltmore Hotel (A Mediterranean Escape)
The Biltmore is one of Miami's landmarks, conceptualized and built by George Merrick, Coral Gables' creator in the 20's. With a rich history that includes ghosts, WWII and magnificent restoration, The Biltmore pool continues to be a crowd favorite. This one totally makes sense since it's not even close to a beach.
The National Hotel (Art Deco by The Ocean)
This is an Art Deco Hotel located in South Beach on 16th and Collins. What makes this pool inviting is it's 205 foot length that appears to never ends and ironically, culminates its focus on the ocean.
Neighboring hotels all have fabulous pools.
The Fontainebleau (A Classic with Something for Everyone)
Another classic, located in Mid-beach on 44th and Collins. This one has 11 pools including an "adults only" pool, the main pool shaped like a bow tie. The Fountainebleau is all about luxury and experience and you cannot go wrong here.
We would love to hear what are your favorite pools in Miami. The top photo is at Brickell City Centre. A pool in the middle of the hussle and bussle of Miami, surrounded by high-rises and concrete.
**originally published 8/2019