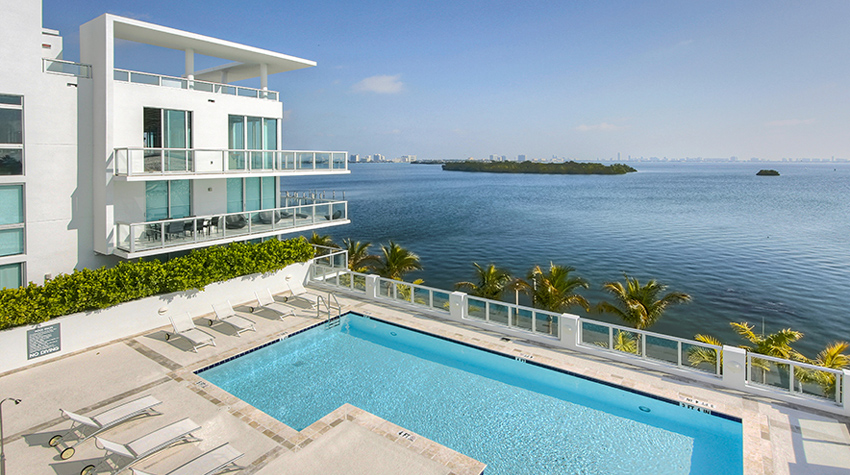 5 Miami Condos under $500k – May 2011 edition
We are reacting to a few complaints that every property we speak and gloat about here in Miamism is for the uber rich and not really affordable for "most" people. I write "most" in quotations because this is Miami after all, our diverse audience comes from all over the world and affordable means different things to different people. But we do listen to constructive criticism and 5 under $500k is born!
When you are buying a condo, you are buying it for different reasons: as your primary residence, as a vacation destination, or as an investment (although the reason may also be a combination of all 3). Miami is about lifestyle and picking a condo can sometimes be as difficult as finding a needle in a haystack – and I am not exaggerating. You will need to write what's important to you: location, proximity to work/ commute, views, proximity to entertainment/restaurants, walking distance to the "action, maintenance fees, age of building – and will have to compromise some of your wants for others, so prioritize!!
5 Miami Condos under $500,000 will always be in buildings we like and believe in, in great locations and will have a "magnet" factor of some sort – meaning a quality that we like and we find desirable. If you want more information on any of these, give us a call and we'll give you the scoop.
1. OASIS
We love this building, the views and the architecture. Most units here are still designer ready. This Miami condo has 2 bedrooms and 2 bathrooms, 1,268 sf in a lower density building with a $786/month maintenance fee. Perfect home away from home.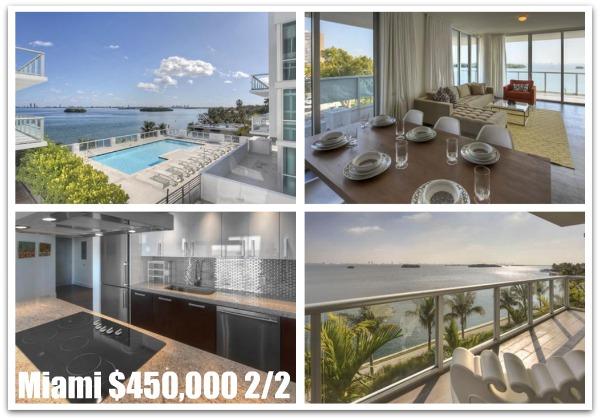 2. VENTURE
High-rise downtown building with great views and proximity to everything. This residence has 2 bedrooms, 2 bathrooms and a den, 1,322 sf and pays $817/month in maintenance. In the middle of the action, don't even need a car.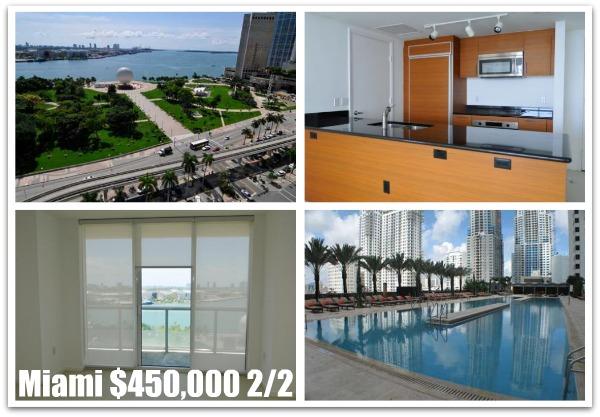 3. STATEMENT
Another downtown Miami building with incredible amenities and views, also a high-rise. This residence has 1 bedroom and 2 bathrooms, direct bay views, 1,042 sf and pays $674/month in maintenance. Miami Heat arena location and Performing Arts Center.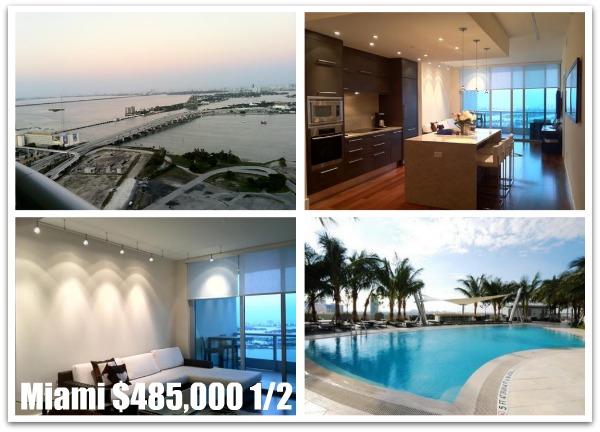 4. TREASURE
This Miami Beach loft is not on the water but offers great amenities and the architecture and space distribution is amazing. You can't beat the price of $465,000 for a 2 bedroom, 2 bathroom residence with 1,700 sf and paying $680/month in maintenance. Great value for location and without compromising comfort.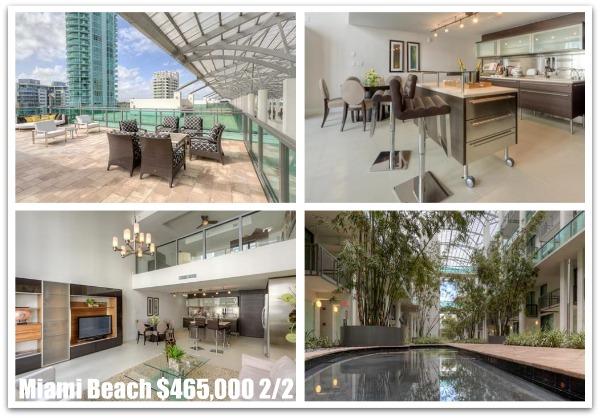 5. SCENE
New South Beach condos under $500,000, especially in the South of Fifth area, are not easy to find. Here you have a 1 bedroom, 1.5 bathroom residence with 835 sf and paying $529/month of maintenance fees. In the middle of South Beach close to clubs, shopping and restaurants.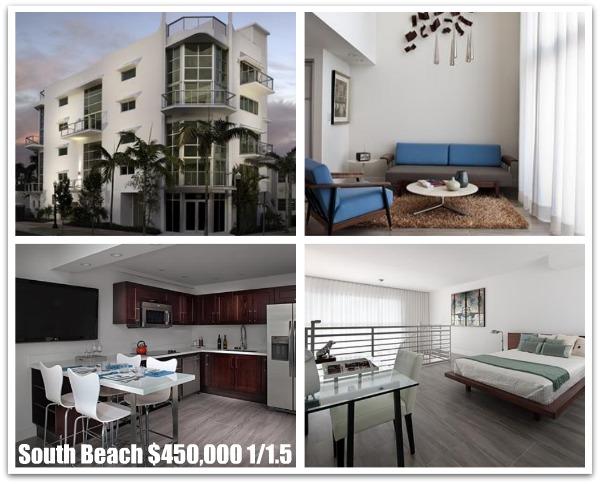 So there you have it! Proof that there are nice properties in great locations in Miami for under half a million. And there are a lot more like these which I will share with you every month. The condos included in this months' edition are The Jefferson, IOS on the Bay, 50 Biscayne, Terra Beachside, and 900 Biscayne Bay. Stay tuned for June's edition of 5 under $500k.