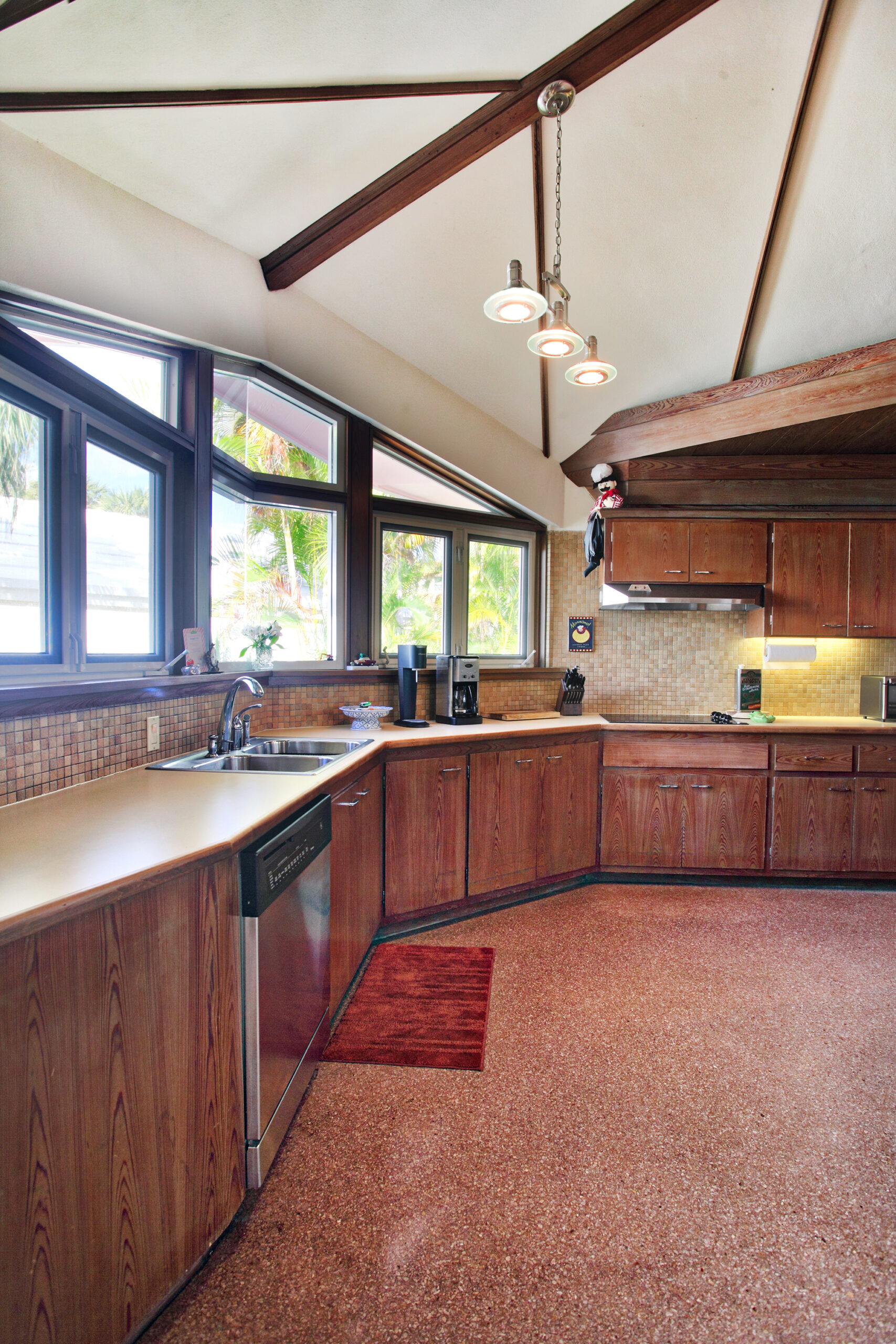 Alfred Browning Parker home just listed in Sea Ranch Lakes
I am beyond excited to let you know about an Alfred Browning Parker gem that was just listed in Fort Lauderdale's Sea Ranch Lakes. As your official historic + architecture Realtors, it is our duty to inform you when one of these amazing homes is on the market for grabs.
For those that don't know who ABP is:
Alfred Browning Parker was known as the leader of Miami's modernist architectural movement. He was known for his green designs which married local materials to suit South Florida's climate. He built pre-air conditioning, so his homes took advantage of air currents, landscaping and light. ABP's spaces were organic and managed to seamlessly bring the outdoors in. His architecture was influenced by Frank Lloyd Wright and his motto was "Make it useful and make it beautiful." He was way ahead of his time when sustainable design was not even in our vocabulary and will remain an inspiration for years to come.
11 Tahoe Ln – Sea Ranch Lakes
The home was built in 1961 and has 2 bedrooms + den / 2 bathrooms / 2 half-bathrooms. It has 3,201 SF of living square footage and sits on a 13,503 SF lot.
You can see original features like terrazzo floors, wood millwork, plaster details and skylights throughout the home. The most exciting part of the this home is the play of polygons in its floor plan. ABP was a master of space and managed to play with polygon shapes to create a great room with a central hearth focus and mirrored shapes into private quarters and even exterior spaces. From the storage room to the bedrooms, the massing is brilliant.
The few things that are not original, are an easy fix and any mid-century architecture aficionado will see right through the pink color and the few materials that need to be corrected. What's important is that impact windows were done correctly and anyone acquiring this home will be incredibly lucky.
It's being offered for $949,000. The marketing description reads as follows:
Alfred Browning Parker original 2BR+Den.This MID-CENTURY MODERN masterpiece was restored in 2005 with Eurotech impact windows and doors, polished terrazzo floors and a new roof. The soaring 21′ ceilings and original Cypress wood details create a unique home with a solid concrete fireplace in the center. This is one of only 3 ABP homes left in Broward County. Home is situated on a large, very private walled lot with room for beautiful gardens in the serene and ultra-safe, police protected, private, beachside neighborhood of Sea Ranch Lakes. Continue the restoration or create your own masterpiece. PRICED FOR IMMEDIATE SALE. Open and inviting floor plan-den could be converted to 3rd bedroom. Newly renovated pool & cabanas at the SRL Beach Club create the perfect spot to retreat after a dip in the ocean.
About Sea Ranch Lakes
Sea Ranch Lakes is a unique Village with approximately 200 homes in a guard-gated, beachside community. The community is surrounded by Lauderdale-by-the-Sea and adjacent to Fort Lauderdale, but has its own Mayor and City Council and private roads and private Beach Club. It is truly an old fashioned neighborhood where kids ride bikes and people walk their dogs and give a friendly wave. The Beach Club is an amazing amenity and has 200′ on the Atlantic with a Clubhouse, kitchens, pool and paddleboard racks. We have 24 hour police protection and the dues are only $900/quarter! One of Broward's best kept secrets.
If you want additional information on this property and want to schedule a private showing appointment, please give us a call.
The photo in the header was taken by Bill Maris/Esto.