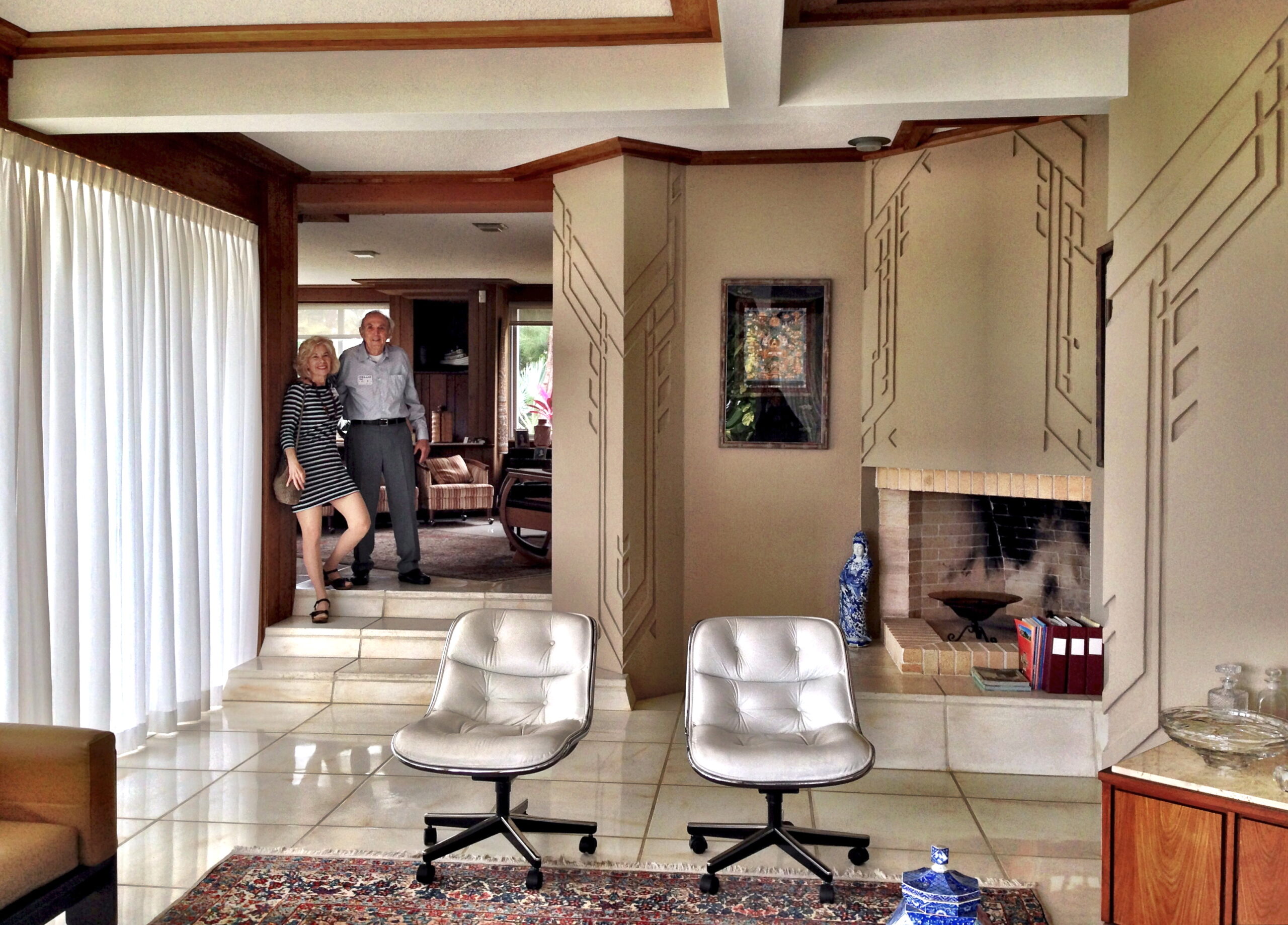 Alfred Browning Parker Home in Morningside Historic District
Al and Sherna Brody appreciate good things and great art – from Renoir to Picasso, Tiffany to Pollock … but their most prized possession is their own home:  a 1961 Alfred Browning Parker estate that sits on a 1.5 acre, bay-front property in Miami's Morningside Historic District. I never skip a chance to visit gems like this one and got the usual goosebumps down my spine while touring this architecturally significant home.  But much to my surprise, my biggest treat was not the architecture.  The big surprise was the passion these 2 home owners feel for their home.  Every nook and cranny has a restoration story – their home is a true labor of love evident by the hired craftsmanship and attention to detail throughout.
The meticulous restoration of their Alfred Browning Parker home started in 2002 when they first purchased the property and they admit that not everything is original and they have made changes – but those changes have remained true to the original architecture, which makes this project even more superb.
Make no mistake, this historic property is not for sale, and if it ever was, we hope to be the first to find out in order to find the perfect buyer – one that could appreciate it as much as The Brodys. Team Miamism specializes in architecturally significant homes in Miami :
Alfred Browning Parker was known as the leader of Miami's modernist architectural movement.  He was known for his green designs which married local materials to suit South Florida's climate.  He built pre-air conditioning, so his homes took advantage of air currents, landscaping and light.  ABP's spaces were organic and managed to seamlessly bring the outdoors in.  His architecture was influenced by Frank Lloyd Wright and his motto was "Make it useful and make it beautiful."  He was way ahead of his time when sustainable design was not even in our vocabulary and will remain an inspiration for years to come.
**originally published 11/30/2013