Anna Kournikova's Miami Beach Home is for Sale
Yes, sexy tennis star Anna Kournikova is selling her Miami Beach home for $9.4 Million. The home is not open bay and is located on Sunset Island number 3 in Miami Beach and unlike what you may think, it doesn't have a tennis court either. We love to get the scoop on Miami Celebrities and their crash pads and I have to add that Anna seems to have great taste, based on her choice of finishes, decor, and boyfriend. (cough….Enrique Iglesias….cough).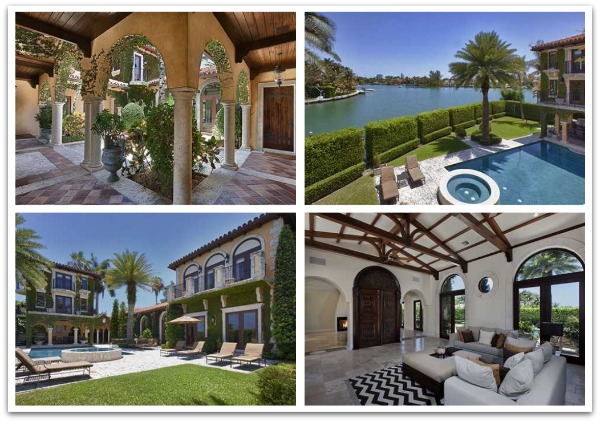 This Miami Beach celebrity home has 7 bedrooms and 8 bathrooms, 2-car garage, 6,630 square feet of living space, 156′ of water frontage, private dock, heated pool and Jacuzzi, 2-story guest house, sauna……and was built in 2000, so it's a modern "mediterranean style" home. Does this mean we'll see less of Anna Kournikova in Miami? I hope not!! But this property may be just what the doctor ordered for the Sunset Islands which have had a rough 2 years of very low sales.