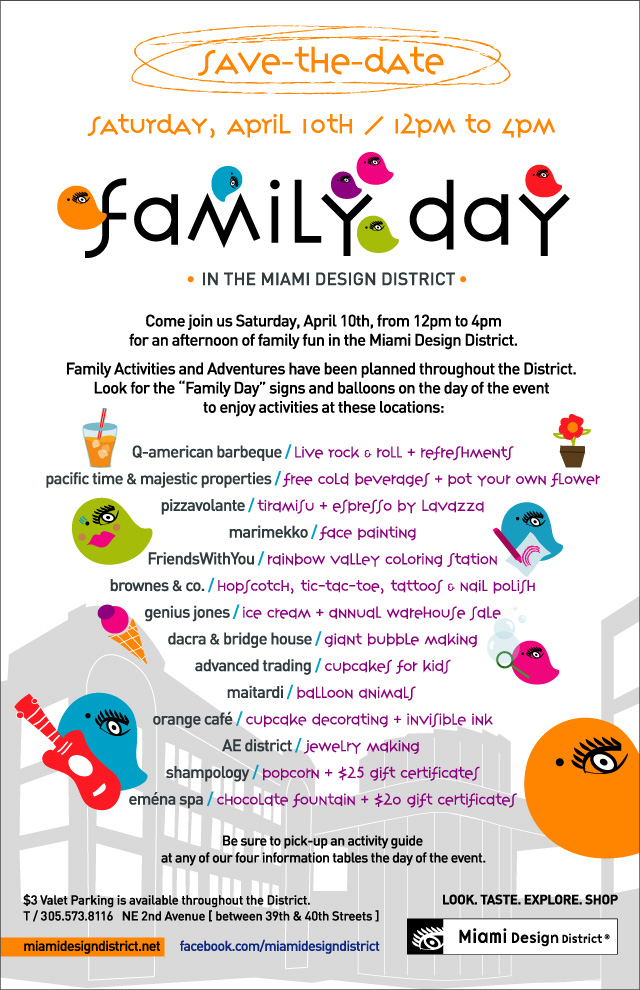 Another Family Day in The Miami Design District
The first Family Day in the Miami Design District went so well that they are doing it again!
Mark your calendars for Saturday, April 10th 2010 – that's THIS Saturday coming up.
Come join us for an afternoon of family fun in the Miami Design District.  Family Activities and Adventures have been planned throughout the Distict.  Look for the "Family Day" signs and baloon on the day of the event.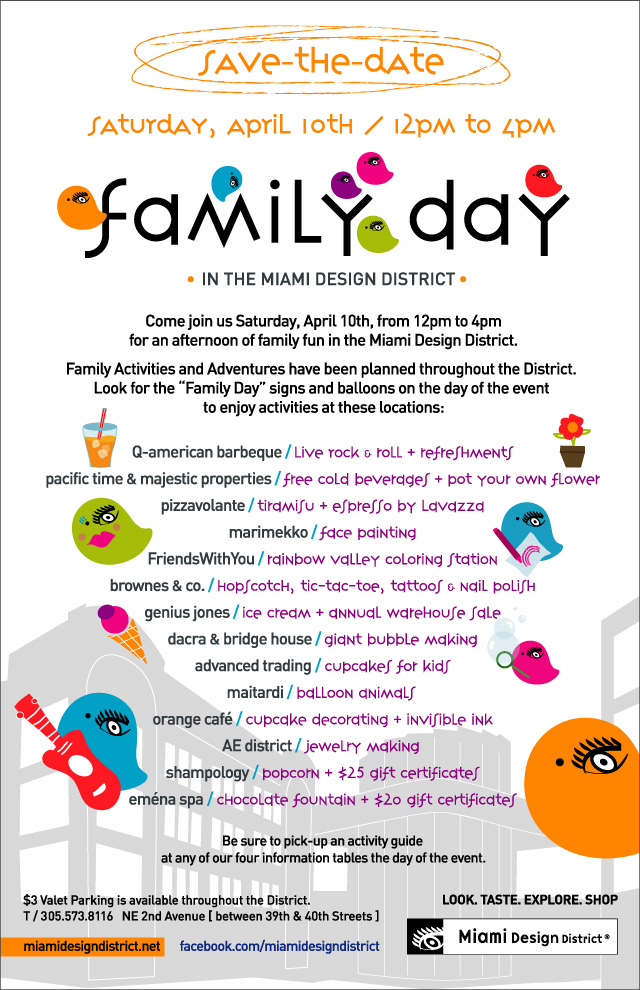 The first one was a blast with cupcake decorating, games and food – although a bit chaotic in some of the establishments because they really did not know what to expect.  I'm sure the second time around they will be better prepared and will know that tons of people will show up with their kids.  I'm really glad to see the Design District opening up to families … it's about time! 🙂