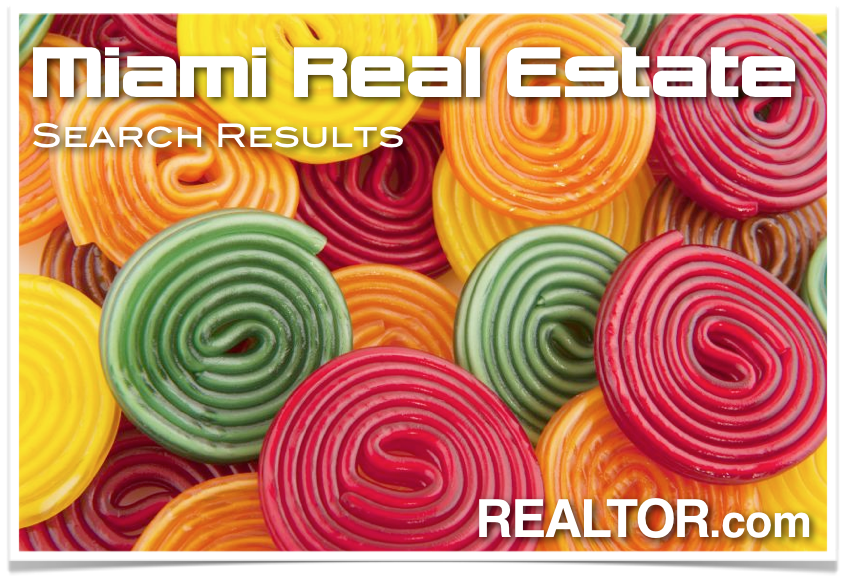 April 2012 Miami Real Estate Search Porn by Realtor.com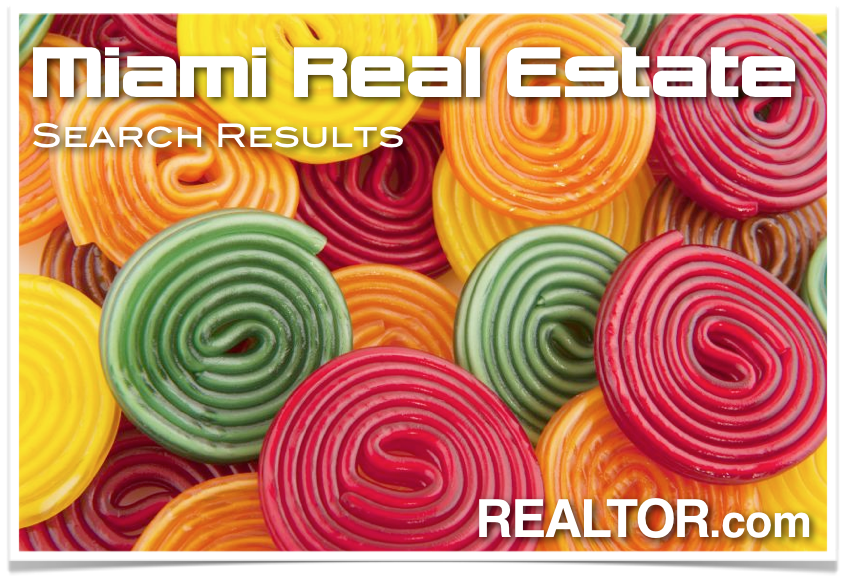 Another one of those "generalized" Miami Real Estate market reports that really good for getting only an overall impression of the housing market.  Real Estate is LOCAL!! Yes….I say it over and over and over again.  But these stats are positive and are proof of an improving market, hence the reason I share them.
As per REALTOR.com, Florida was the #20 most searched market in the country in April 2012.
Median list prices for homes in Miami, FL hit $275,000 in April 2012, a 15.06% increase from one year ago this month, and 2.23% increase from March 2012.  The national median list price in April 2012 was $191,211, a -0.35% decrease compared to April 2011.
Active for sale inventory of homes in Miami, FL in April 2012 leveled out at 11,553, a -35.94% decrease compared to April 2011. National inventory counts for April 2012 were 1,840,803, a -18.85% decrease as compared to a year ago.
The median age of inventory in Miami, FL in April was 76 days, a 1.33% increase compared to March 2012.  Nationally, the median age of inventory was 84 days, a -5.62% decrease compared to March.
So how does Realtor.com arrive at these numbers?
Each month, Realtor.com surveys up to 250 Metro Service Areas (MSA) throughout the nation and monitors real estate trends including consumer search behavior, median list prices on for sale homes, active inventory counts and median age of inventory. The information is released to local markets to help consumers and real estate professionals as they work together to successfully navigate their local market.
Thanks to REALTOR.com for providing these stats for us.