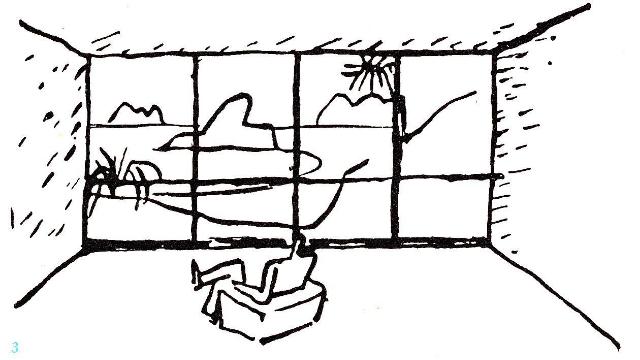 Architecturally Relevant Miami Real Estate
People constantly ask me what type of Miami Real Estate or Miami Beach Real Estate I specialize in – is it price range? Is it an area? Is it residential real estate or commercial real estate? Well…..the answer is any real estate in Miami Beach or Miami's Biscayne Corridor that is architecturally significant. A puzzled look usually follows – what in the world is Architecturally Significant Real Estate? And why would you specialize in that? It is common knowledge that if you do what you love, you will be good at it. If you find your passion and what makes you tick, not only will you enjoy your job, but you will rock at it. That's the answer. I am an architect and light up when I walk into good space, no matter the scale.
Whether it is a Miami Beach Luxury Home or a modest Design District Loft – when a space is well designed, following common proportion and context principles, it makes a huge difference.
I was just discussing this past week with clients that just bought a Midtown Condo, how a space doesn't have to be gaudy or extravagant to be good – there's a fine line between modest architecture and trendy design that makes good real estate pure and timeless.
Our best clients appreciate good architecture and have a discerning eye – they don't go for the price just because and can see beyond superficial selling techniques.
Tomorrow we will list a modest MiMo home in Miami Shores designed by well-known mid-century architect, Ungaro. The house has been owned by the same family since it was built, has not been butchered and although it needs a new roof, electrical, plumbing and central air conditioning – has all the great features of a mid-century home: from Terrazzo, clerestory lighting and pitched roof. This house will only be appreciated by someone that knows architecture and will be willing to go through the restoration process.
I love Miami because we have a little of everything and I have so much fun with its eclectic architecture. Historic Mediterranean Revival homes give me goose bumps, as do South Beach Art Deco lofts. We have unbelievable talent from Chad Oppenheim to Arquitectonica and Miami Beach Luxury Condos have come a long way from the days of Alfred Browning Parker or even Morris Lapidus. I have to admit that I find some buildings boring, but sometimes location and views make up for it. Unfortunately for you, I will be brutal about the "un-architecture" of the space…..if there's such a thing.
Bottom line, I have fun when I show properties – if you are looking for boring "here's the kitchen, there's the bathroom"….I will do you absolutely no good. We are not your everyday, run-of-the-mill Realtors, our clients tell us so and we look forward to creating new relationships and experiences with every single person we meet.
**Update: since I first wrote this article, on November 16th, 2008, the Miami Shores MiMO home was purchased by a couple that loved the architecture and was able to see past the work the home needed…they are doing a beautiful job with the restoration and complimenting existing details with new addition**