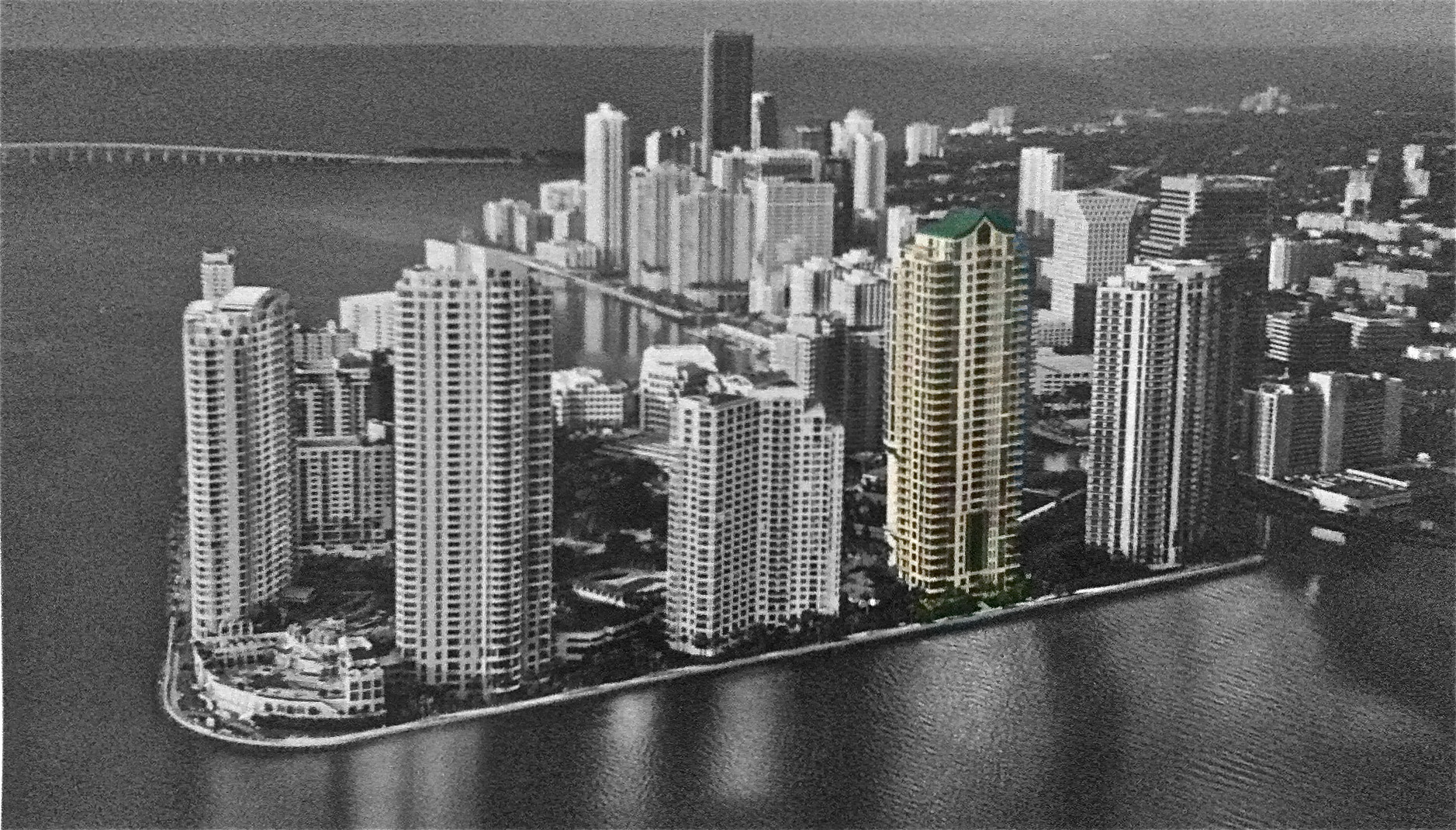 Asia Condo – Brickell Key
Asia in Brickell Key is known to be one of the most exclusive buildings, together with Carbonell. Today I had the pleasure of visiting the building and seeing models up close and personal to form my own opinion of what makes ASIA so special. First and foremost, I have to mention privacy. Every unit is created with it's own private entrance, private elevator and storage on same floor as unit – you can actually go straight from your parking space to your unit without having to go through a security desk or lobby; and security is not only enforced with a FOB key entrance, but also fingerprint ID security. So if you are not into saying hello to the doorman or security person at desk, this is ideal for you.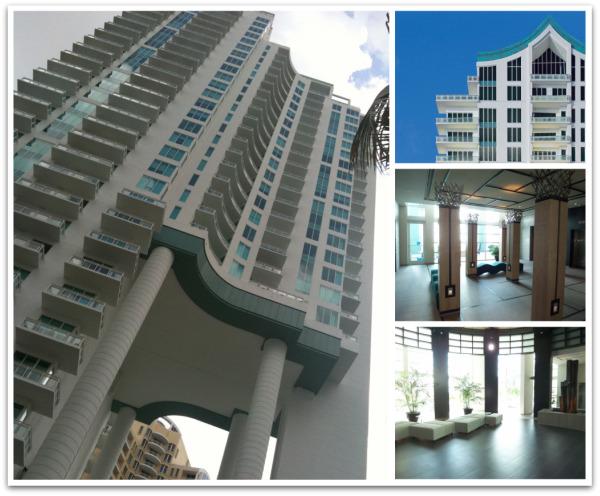 The actual facade of the building I don't find appealing at all (that would make me a really bad sales person in many people's book, but it's only my opinion, and it is what it is). The scale of the entrance is over the top and the "Asian" influence was taken a bit too far, in my humble opinion. It's too bad, because the architect, Jim Scott, always had a certain look to his buildings in the rest of Brickell Key. The good thing about the building is the fact that it takes full advantage of the views from every angle – the balconies are wide, common areas of each residence a nice size and the finishes pleasing. Master suites are big and comfortable, secondary units are small, but the 12′ ceiling definitely help. The original concept of Asia, according to the developer is,
From first glance, it is clearly remarkable – and remarkably clear. Rising 450 feet above azure bay waters, ASIA is a study in viridian green transparency, crisp white stucco and patinaed copper. A soaring multi-story colonnaded "notch" in the tower's south facade creates a dramatic open air space for gatherings of neighbors and shared relaxation. Fewer than 125 ultra-luxury residences are housed within – just five residences per typical floor, each accessed by an exclusive high-speed elevator equipped with the latest biometric technology in fingerprint recognition. This intimate scale virtually assures precious privacy, and enables your living style to become a far more personal reflection of your individual style.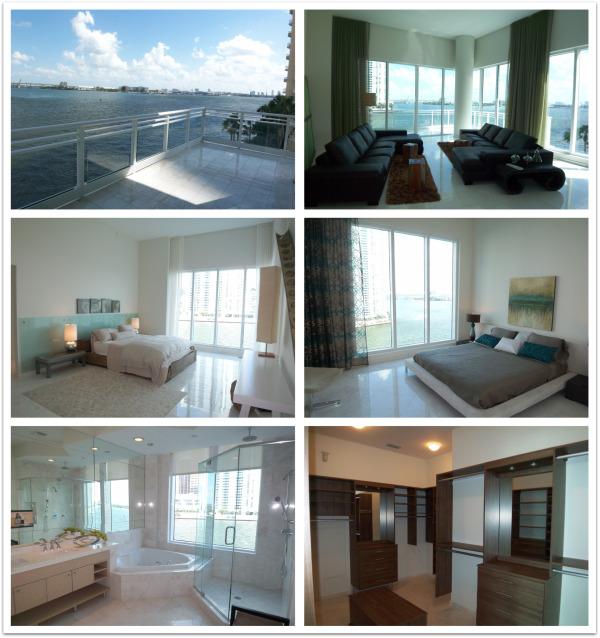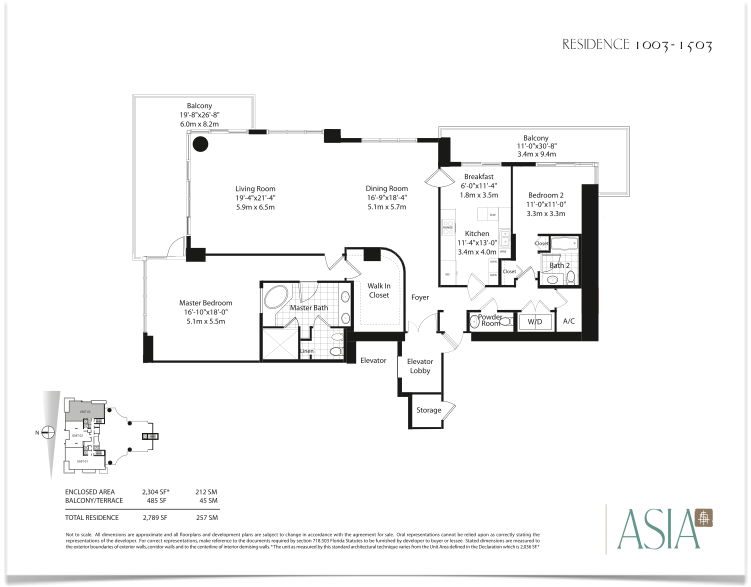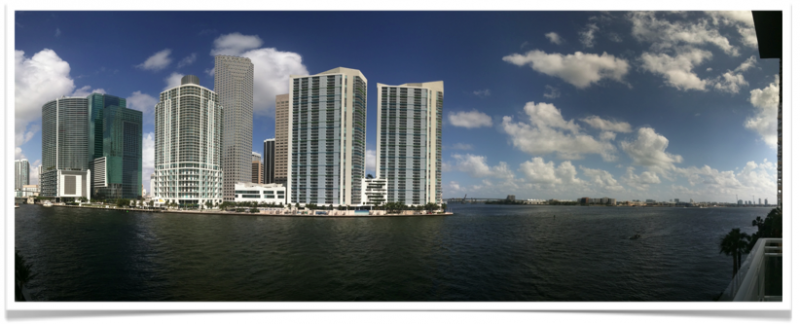 There are only 123 residences housed in 33 floors with 4 tri-level penthouses. All residences have 12 foot ceilings with 10 foot glass doors to enjoy views and more views. They have generous walk-in closets, "smart technology", private storage, interior service core for domestic needs as recycling, Italian kitchens with granite countertops, Subzero refrigerators and Miele appliances. Two-bedroom units start at 1,600 square feet of living space up to 4-bedroom units with 3,800 square feet and tri-level sky mansions with over 5,000 square feet. Maintenance fees run about $.66/sq.ft. and the building is about 70% sold according to the developer who is also offering financing with 35% down payment at 6.75% APR with a 5 year fixed <<this includes foreign nationals as well.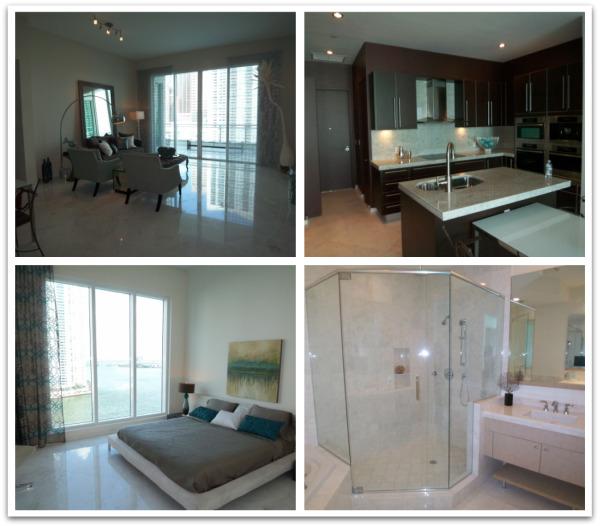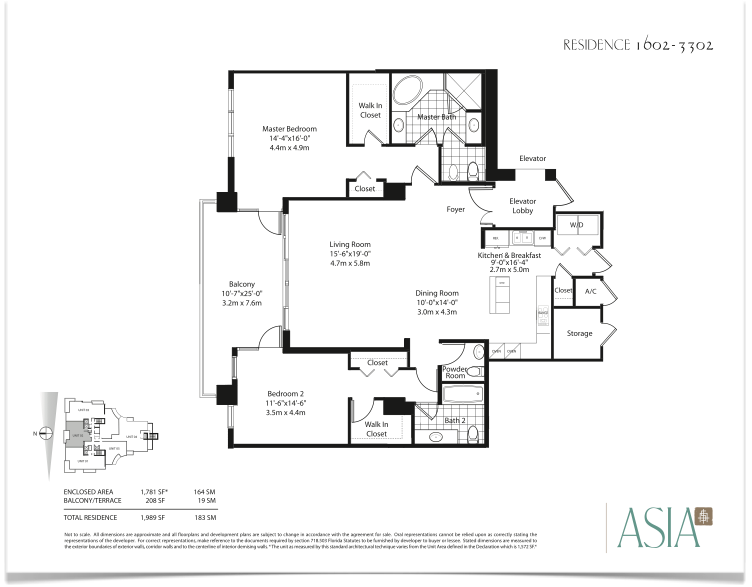 Residences are already finished, including floors, bathrooms and kitchens, but they have left a few without flooring in case buyers want different finishes. We were also told that about 60% of owners actually live there year round and the other 40% are either absentee owners or second home owners that use their units as vacation homes.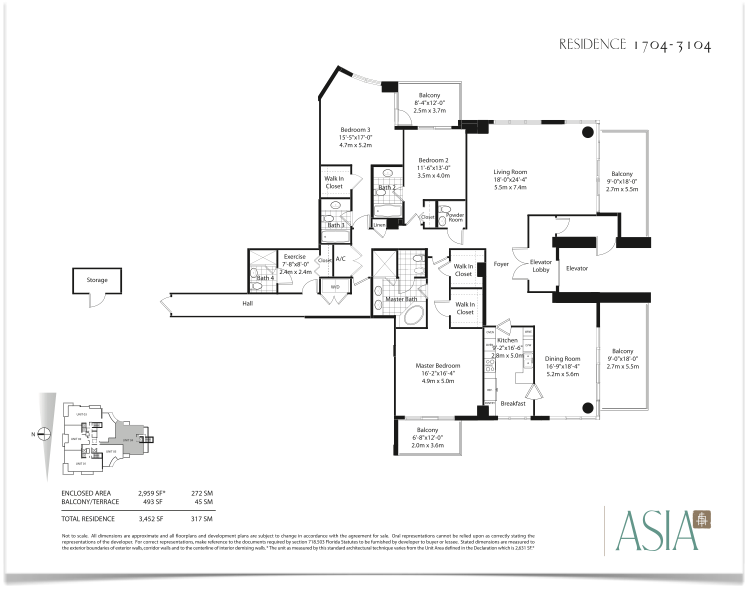 this view is from the Dining Room Balcony looking
Common areas and amenities include:
cascading water garden upon arrival
porte-cochere entrance with valet parking
double height lobby level with grand breezeway with covered terrace overlooking the Miami River.
Concierge
5th floor social level with meeting spaces and social gatherings
Sun level with pillared terrace, all-day sun pool, twin resistance pool and twin whirlpools.
wet spa and wellness center
racquetball and tennis courts
covered parking
So here's the skinny: We were told that units are selling at an average of $650/sq.ft. and still "a bit" negotiable. That would put the smallest 2-bedroom unit (1,600 sq.ft.), listed for $1,235,000 at $1,040,000 …almost $200k discount, not bad! So I was definitely glad to hear that "negotiation" is possible here ….as in the rest of Miami. (I just rolled my eyes….in case you missed it). Also remember not to discount lower floor units – you get so much more water in the unit itself and the views are just as good and in some cases better. For more floor-plans and pricing, give us a call. And remember that Brickell Key is not only centrally located, but considered an exclusive enclave just steps from The Brickell Financial District as well as Downtown Miami. Remember our team is ready to help you with your Asia Condo Purchase or sale and of course surrounding condos as well. Call us for details 305.758.2323 or asiacondo@miamism.com Condo Name: Asia Condo Arquitecture: Jim Scott Neighborhood: Brickell Key Location: 900 Brickell Key Blvd – Miami Contact: asiacondo@miamism.com