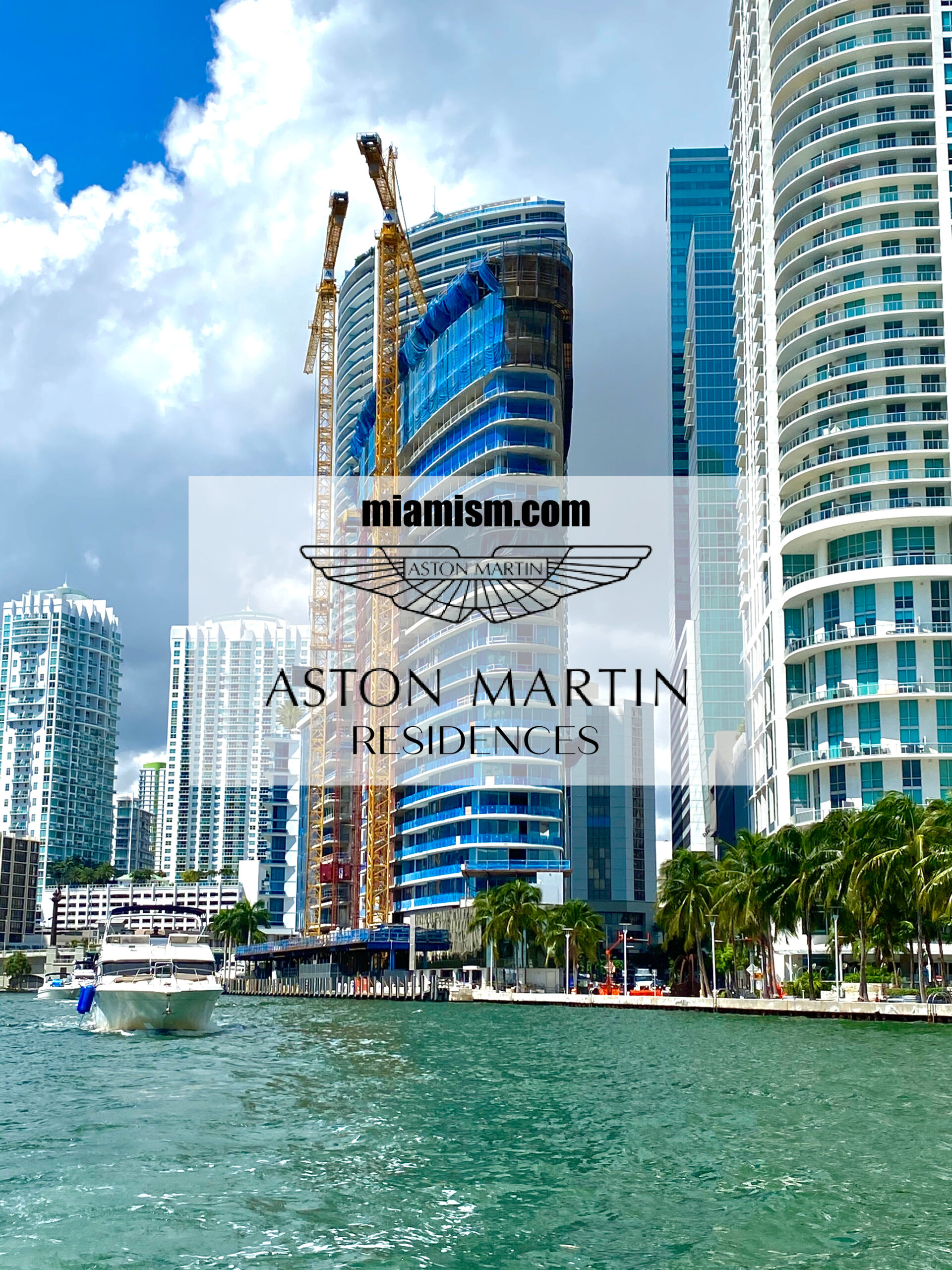 Aston Martin Residences – Changing Miami's Skyline
We recently posted the above photo on our Instagram account with the following caption:
Aston Martin Residences are under way, changing Miami's skyline and the hottest high-rise to date!!
To our surprise, we received the following backslash:
reader:
Just what Miami needs … another ultra expensive high rise. That means more people and more headaches for our sewer system. Are they crazy?? Aren't the floods downtown enough? I blame the politicians who took $$ from the developers and then looked the other way. Shame on you Miami!!
miamism:
It's downtown Miami – the density calls for it – shameful is the high rises being built in small communities like North Bay Village, or even Sunny Isles.
reader:
You all should be ashamed and take responsibility for what you have done to us. That's shameful 🙁
miamism:
"You All"?? Wow!! Listen, I'm all for responsible growth and smart zoning – make sure you are careful at who you point the finger at. A global city has massive responsibilities we cannot turn a blind eye to. I put special stress on "smart growth". But blanket blame will not get us anywhere.
I love a good discussion that brings awareness and dialogue but unfortunately this reader disappeared and later blocked me. Ocean Drive Magazine later published an interview with The Developer of Aston Martin Residences, Argentinian businessman Germán Coto, CEO of G&G Business Developments. No better time to share that interview and give you an inside look at this project. But what's important to note is that if there is a place that calls for high-rises and high density projects, it's downtown Miami and Brickell and it's not at all irresponsible to allow for these projects in these locations.
Some key take aways from that interview:
The Aston Martin Residences is Aston Martin's first real estate project anywhere in the world
The project doesn't have a typical buyer. Buyers are cosmopolitan, international and very diverse
Quality and design are main objectives, this integrity and attention to detail is what purchasers are drawn to
The Aston Martin Residences is G&G's first project in Miami
Vision for the project was clear from the start; to create something different, a wow moment, something timeless
As always, we welcome discussion. Architects are BMA – BODAS MIANI ANGER + REVUELTA ARCHITECTURE INTERNATIONAL. Prices start from around $900,000 to $50 Million, with 66 stories, 391 units, and completion date is estimated to be 2022.
Contact us for additional information, floor plans and availability.