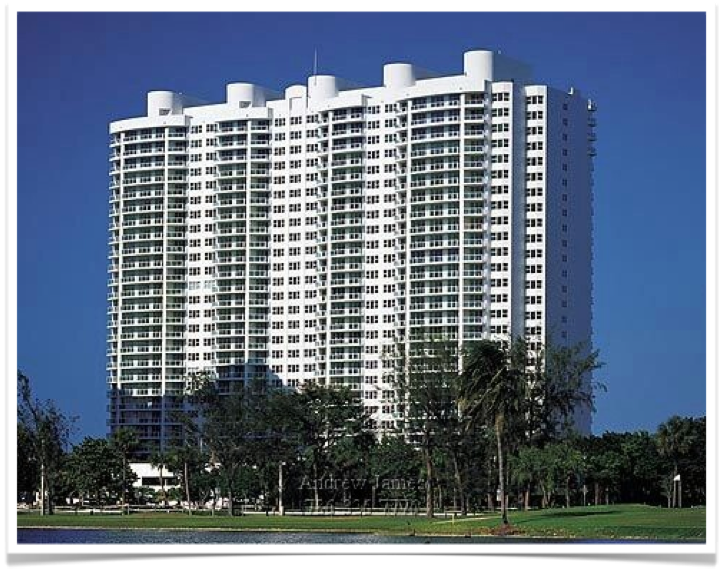 August 2010 Real Estate Market Report for Aventura Condos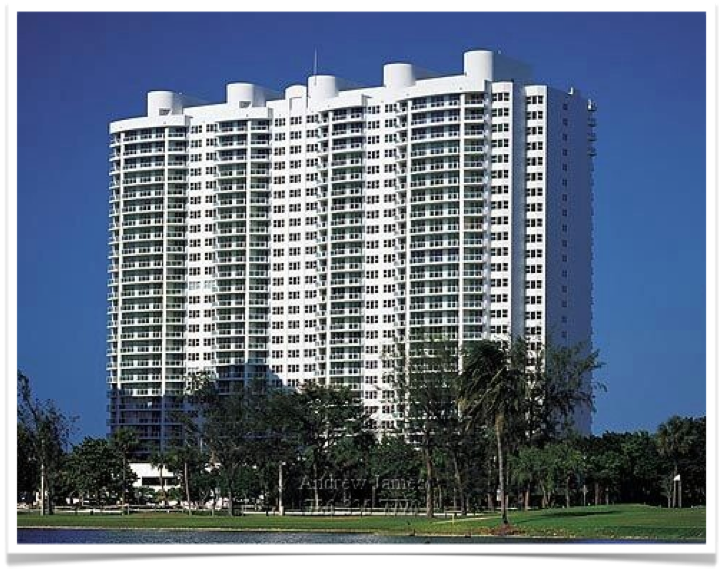 There are currently 1425 Aventura condos for sale: (25 more than last month)
Highest priced listing: $12,000,000 for a 5/6 at Porto Vita
Lowest priced listing: $33,900 for a 1/1 foreclosure atFourth Forum Condo

Pending sales: 280 (8 less than last month)
Closed sales in August: 72 (2 more than last month)
The highest Aventura condo sale in the month of August was for the 4 bedroom, 4.5 bathroom residence at Hamptoms South  (photographed above) – 20201 E Country Club Dr #710 – a seventh floor condo with unobstructed East and West Views – listed for $49,500 and selling for $990,000.
The lowest Aventura condo sale in August was for the 1 bedroom, 1.5 bathroom foreclosure at Biscayne Lake Gardens Condo.  It was listed for $67,200 and selling for $46,000.
After being quoted in The Miami Herald, a reader came back talking about his own building and how the numbers were not correct.  The Herald writer, Jared Goyette, was good about saying:
all agreed that the market in Aventura can be difficult to assess because most of the residences are condos, and the trends can be different from building to building. Similarly, Hegedus-Garcia made the point that the Standard & Poor index isn't a good guide, because it lumps together large metro areas while there are drastic differences from neighborhood to neighborhood.
With that said, I decided to add real estate stats for different buildings in Aventura to give our readers a better idea of what's happening in each one.  This month, I picked Hamptons South (photographed above), since it had the highest sale in the month of August.
Hamptons South – Aventura, Fl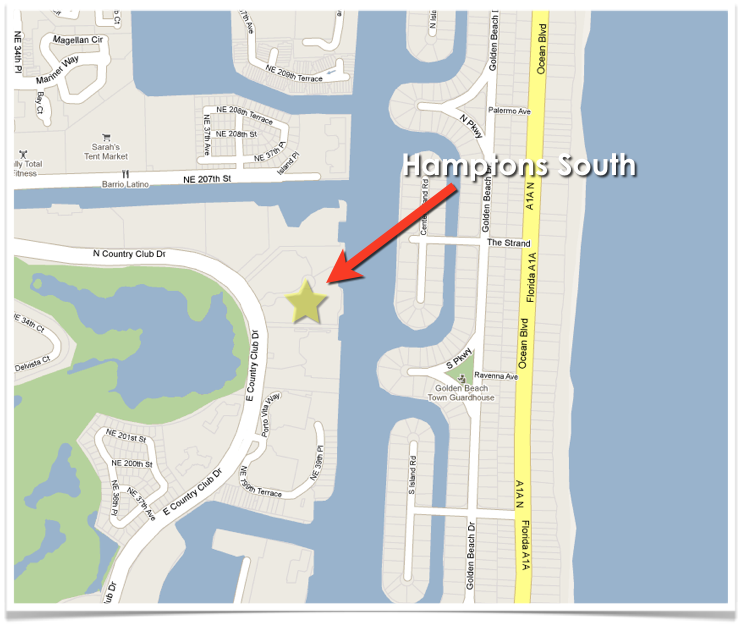 Hamptons South is located at 20201 E Country Club Drive and was built in 2004.  It sits on the Intracoastal Waterway and offers upscale design and amenities including: a 25,000 sq. ft. spa, sauna, whirlpool, adult and children swimming pools, playground, tennis court, reception desk, valet parking, gated entry, party and tea rooms, hotel rooms and library.
There are currently 25 active listings at The Hamptons South.  The highest priced condo is for the 6 bedroom / 6 bathroom PH with private roof tops (units PH4&5) – listed at $2,800,000.  The lowest priced unit (1806) is listed for $849,000 (2 bedrooms / 2.5 bathrooms).
There have been 7 sales in the building in 2010 varying from $725,000 to $1,00,000; and 17 sales in 2009 varying from $465,000 to $1,050,000.
There is currently only one unit under contract – unit 1906 listed for $650,000 and showing pending since january 2009 (something tells me that sale may not go anywhere).
Of the 25 Active Listings, only one is a distressed sale – unit 2207 is a short sale listed for $999,000 with a Dade-County Market Value of $785,990.
After looking at the numbers, although there have not been many sales at Hamptons South, we can deduce that it is a solid building because there is not a long of turn around, the prices have remained strong and there is only one single distressed property currently on the market.  An appraiser would most likely have to go outside of the building for comparable properties and hopefully would go to buildings with similar amenities.
If there are particular buildings you would like for us to give more information on, feel free to contact us.
**all information obtained from the SouthEast Florida Multiple Listing Service**