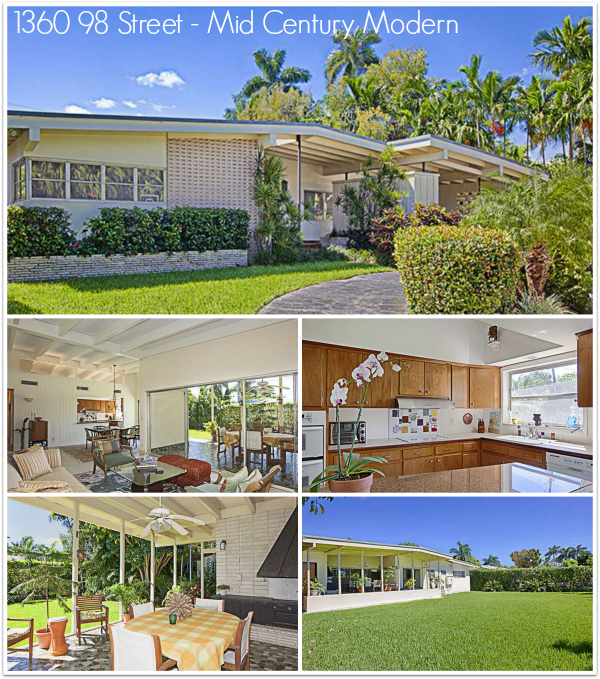 Bay Harbor Islands Housing Market Report for September 2013
** see below for featured Bay Harbor Island home sale information**
There are currently 12 Bay Harbor Island Homes for sale: (1 more than last month)
Highest priced listings is for $5,750,000 $5,500,000 (9800 W Broadview Dr)
Lowest priced listing is $8799,000 (1350 98 St)
Pending Sales (properties under contract): 1 (3 less than last month)
Closed sales in September: 0 (compared to 2 last month)
There were no Bay Harbor Island homes sold in September but don't let that scare you.  The inventory is low and the demand is always there.  Some property currently listed are a bit overpriced compared to recent comparable sales, but Bay Harbor Island sellers are known to be firm and patient.
Please take a look at our featured property this month, is one of those that excite us and the architecture is superb!!  Just add a pool and impact windows and you have a dream home!
Contact us at BayHarborIslands@miamism.com
**1360 98 St – Bay Harbor Islands – Mid Century Modern gem by acclaimed architect Don Reiff.  With everything you want from a Tropical Modernist home, including terrazzo floors, open beamed ceilings, clerestory lighting, covered porch ….and more.  The house has been meticulously cared for with 4 bedrooms / 3 bathrooms, 2380 sq. ft. of living space, 85′ X 125′ LOT, located on the North side of Bay Harbor Islands on a dry lot.  Priced at $1,195,000.