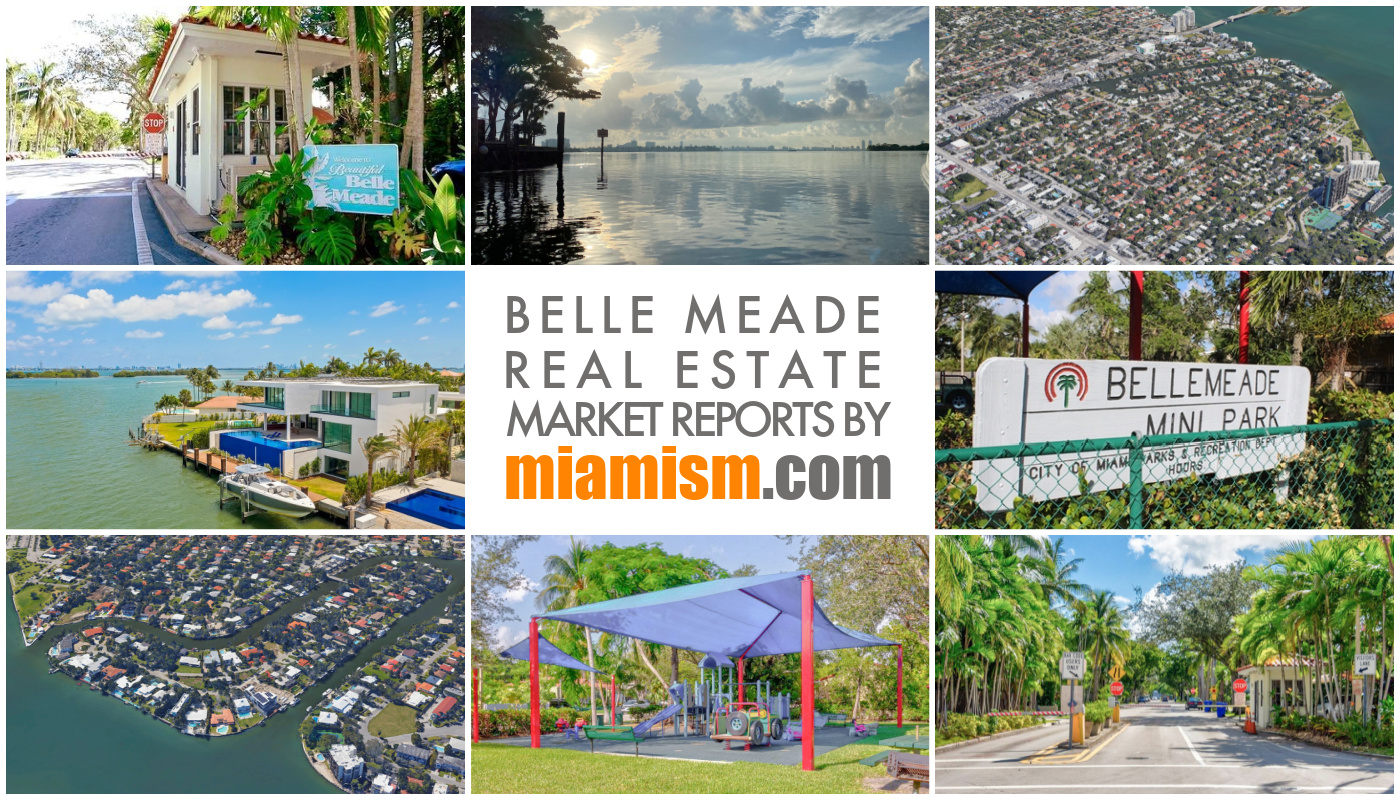 Belle Meade Real Estate – Feb 2022 – monthly market report
Welcome to our Belle Meade Real Estate monthly market report – we publish these the last week of the month, so come back to see how the market is doing and how it compares to the past year.
How is the Belle Meade Real Estate Market Doing?
There are currently 9 homes for sale in Belle Meade (compared to 8 same month last year):
Highest priced listing $19.5 Million for the huge open bay property with 480′ of water frontage and 29,452 Sq.Ft. of land which includes 7301 and 7305 Belle Meade Island Dr (this property has been listed since December of 2020)
Lowest priced listing is $1,480,000 for the property at 7607 NE 7th Ave – a 3 bedroom / 3 bathroom home with 1,800 Sq.Ft of living space, on a 12,500 Sq.Ft. lot. ($822/Sq.Ft.)
Pending Sales (Properties under contract): 6
Median Sales Price in February: $750,000(Compared to $2,075,000 in February of 2021)
Closed sales in February 2022: 3 (compared to 4 in February of 2021)
What is the average price per square foot in Belle Meade?
Belle Meade Waterfront Sales
There were no Belle Meade Waterfront homes sold in February. The average price per square foot in February of 2021 for waterfront homes in Belle Meade was $830:
Belle Meade Non-Waterfront Sales (Dry Lots)
The average sold price per square foot in Belle Meade for homes not on the water in January was $652, compared to $339 one year ago (Feb 2021), and:
Belle Meade Real Estate Micro-Stats
Feel free to download our complete market report for the last 12 months, showing micro-stats for Real Estate Belle Meade.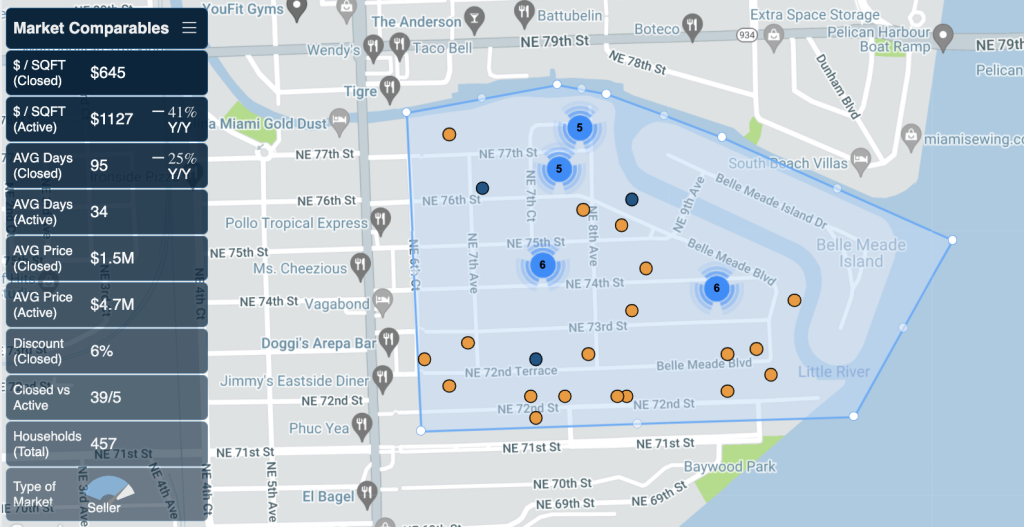 Seller's market with only 2 months of inventory.
Average Sales Price is $1.5 Million
Average Discount is 6%
Sweet spot in sales: homes between $1-$1.5 Million
50% of all deals are CASH
82.1% of buyers are primary residents