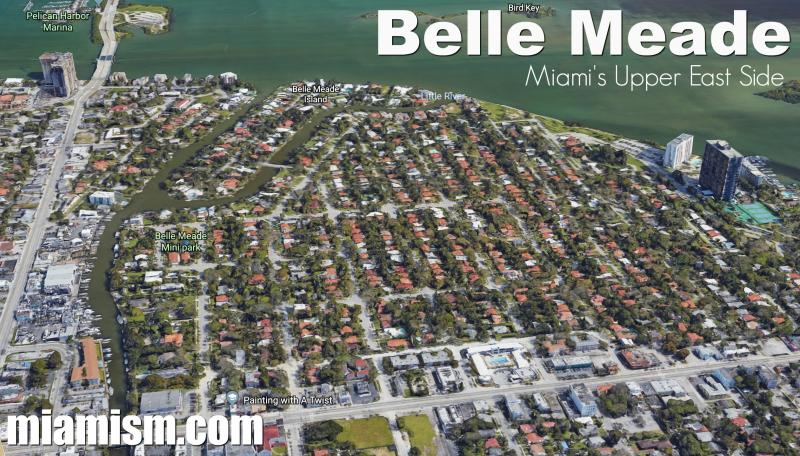 Belle Meade Real Estate Market Report – April 2019
How is The Belle Meade Real Estate Market Doing?
There are currently 24 single-family homes for sale (same as last month)
Highest priced listing is $8,450,000 $7,950,000 for the modern, open bay, new construction at 7311 Belle Meade Island Drive with 75′ of open bay frontage
Lowest priced listing is $519,000 $509,000 $499,000 – 3/2 at 736 NE 74 St
Pending Sales (Properties under contract): 3
Median Sales Price in April: $609,900
Closed sales in April: 3 (compared to 1 in March)
The Belle Meade homes sold in April were the following:
739 NE 73 St – 2 bedrooms / 1 bathrooms, 1,279 SF on 5,900 SF lot. Originally listed in May of 2018 for $570,000, had a couple of price reductions and sold for $470,000 ($402/SF)
700 NE 75 St – 3 bedrooms / 2 bathrooms, 1,805 SF on 5,900 SF lot. Listed for $525,000 and sold for $525,000 ($291/SF)
714 NE 73 St – 3 bedrooms / 1 bathroom, 1,302 SF on 8,850 SF lot. Originally listed for $649,900 in September of 2017, increased to $659,900 a few days later, had a number of price reductions and sold for $600,000 ($503/SF)
Average price per square foot for homes not on the water in April was $399, compared to previous months:
March's average $369 (one sale)
February's average $374
January's average $294 (one sale)
There were no waterfront homes sold in Belle Meade in April. The price per square foot for Homes on the water in previous months was:
March's average – no sales
February's average $414 (one sale)
January's average – no sales
Belle Meade's sale inventory continues to remain low and with slightly more demand, we should be seeing a change into the seller's market in the next few months. The Market Action Index is now at 29, where this index above 30, implies a seller's advantage.
The market has shown some evidence of slowing recently. Both prices and inventory levels are relatively unchanged in recent weeks. Watch the Market Action Index for changes as it can be a leading indicator for price changes.
Please keep in mind that size of lot is key when selling in Belle Meade. When your average lot size is 5,900, anything bigger makes the home more desirable. This is one of the factors to consider when pricing your home and that's what we specialize in. We will give you realistic expectations on price and time to sell. We will also give you pointers on home preparation and features that make your home more marketable, like SMART HOME features.
For a no obligation home value report, visit MiamismValue.com or contact us for a consultation.