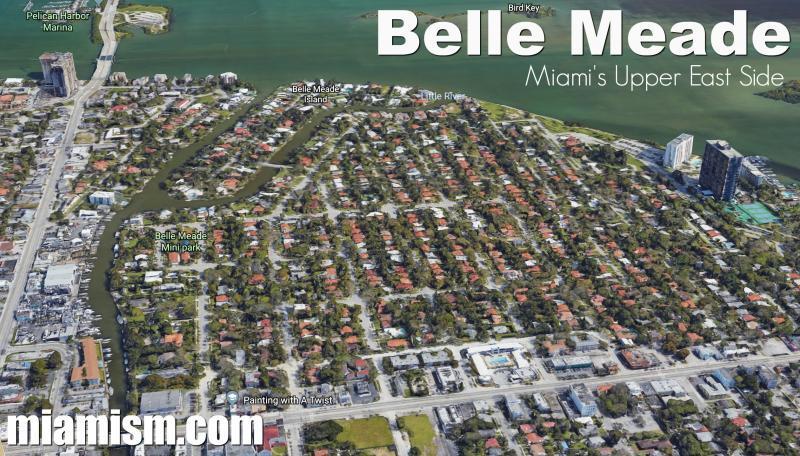 Belle Meade Real Estate Market Report – February 2020
How is The Belle Meade Real Estate Market Doing?
There are currently 17 single-family homes for sale: (compared to 20 in January)
Highest priced listing is $7,850,000 $7,495,000 for the bay front, new construction home at 7311 Belle Meade Island Dr.
Lowest priced listing is $555,000 $549,000 for the charming 1935 3/2 at 7526 NE 6th Ct (outside of the gated area of Belle Meade)
Pending Sales (Properties under contract): 4
Median Sales Price in February: $535,000
Closed sales in February: 1
The Belle Meade home sold in February was the fixer upper at 756 NE 72 Ter. This 3 bedroom / 3 bathroom house with 1,911 SF of living space and 6,000 SF lot was originally listed for $659,000 in October of 2017. It was lowered, removed from the market, relisted and relowered and finally sold for $535,000 ($280/SF) **cash transaction
Average price per square foot for Belle Meade homes not on the water in January was $280 with only one sale that was a fixer upper, past averages are as follows:
$418, compared to past years:
There were no waterfront homes sold in Belle Meade in February. The price per square foot for homes on the water in the last 2 years is the following:
January's average – no waterfront sales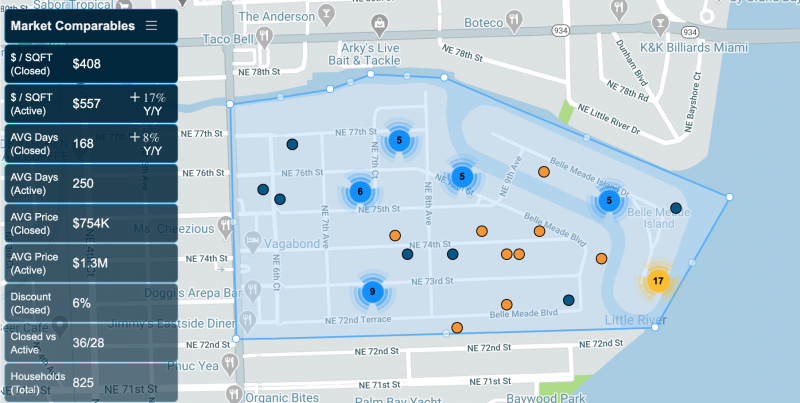 Belle Meade's inventory continues to drop with inventory being at 9 months right now. It's difficult to gauge what will happen to any of Miami's real estate markets after the COVID-19 outbreak, but we don't foresee a drastic drop in market pricing, we foresee a drop in demand out of fear. Rate of sales will slow down but pricing should remain stable, this will give an opportunity to buyers that were on the fence because of lower interest rates and lowering inventory.
It's interesting to note that 3 bedroom homes are selling for higher per square foot. While the average sale for a 2 bedroom is at $393/SF, 3 bedrooms sell for $431/SF. Most deals in Belle Meade are financed (63%) and 75% of all sales are for primary residences.

The micro-data provided in our new reports really help you understand the real estate market at a hyperlocal level and will help you make an educated decision on when to buy or sell, how to market aggressively and how to properly negotiate. Did you know that buyers for Belle Meade properties are coming not just from the U.S. but from Argentina, Colombia, France and Venezuela?? This is key information when marketing your home for sale and is the type of stats we use to maximize the value of your home.
Our new market reports are available to you upon request or once a month if you request to be added to our mailing list. (We don't spam and only send relevant content you request).
For a free copy of this report, click HERE.
In the meantime, please stay home, be safe and let us know if we can be of any help. We live nearby and we are all in this together.