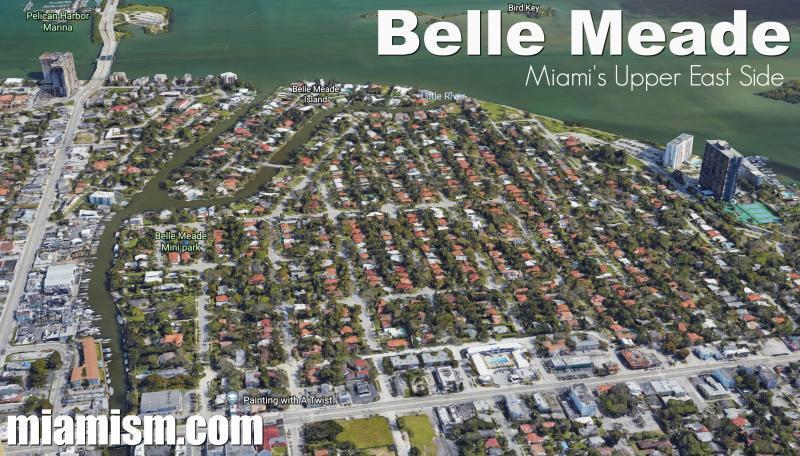 Belle Meade Real Estate Market Report – January 2020
How is The Belle Meade Real Estate Market Doing?
There are currently 20 single-family homes for sale:
Highest priced listing is $7,850,000 $7,495,000 for the bay front, new construction home at 7311 Belle Meade Island Dr.
Lowest priced listing is $555,000 $539,900 for the charming 1935 3/2 at 7526 NE 6th Ct (outside of the gated area of Belle Meade)
Pending Sales (Properties under contract): 5
Median Sales Price in January: $610,000
Closed sales in January: 2
The Belle Meade homes sold in January were the following:
901 NE 72 Ter – 2 bedrooms / 2 bathrooms with 1,496 SF of living space on 7,080 SF lot. Originally listed in September 2019 for $629,900, lowered twice and sold for $550,000 ($393/SF)
790 NE 77 Ter – 3 bedrooms / 2 bathrooms with 1,682 SF of living space on 7,605 SF lot. Listed in November of 2019 for $700,000 and sold for $670,000 ($443/SF)
Average price per square foot for Belle Meade homes not on the water in January was $418, compared to past years:
There were no waterfront homes sold in Belle Meade in January. The price per square foot for homes on the water in the last 2 years is the following: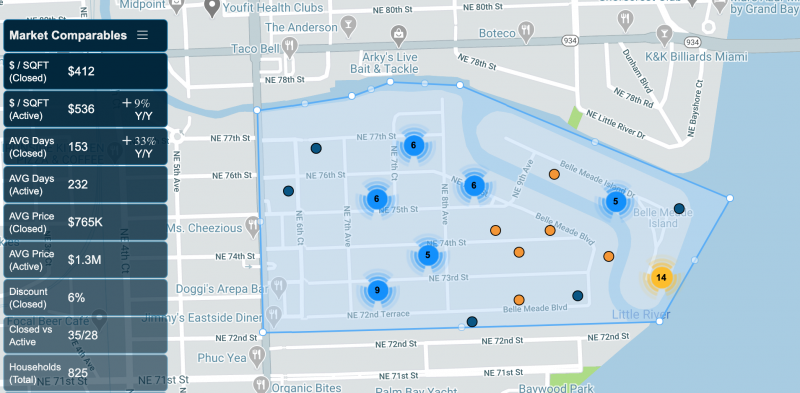 Belle Meade is currently in a buyer's market with 10 months of inventory. This means that at the current rate of sales, it would take 10 months for all the properties that are on the market, to sell. 42% of all sales are cash but only 23% of owners are investors. It's interesting to point out that seller contributions are coming back to this particular area. We are studying different parts of Miami and in the past 12 months, 17% of all sales have had some sort of seller contribution or concession to buyers.

The average sales price is right under $800,000 whereas the average listing price is $1.3 Million. There's also an average discount of 6% in all of Belle Meade.
The micro-data provided in our new reports really help you understand the real estate market at a hyperlocal level and will help you make an educated decision on when to buy or sell, how to market aggressively and how to properly negotiate.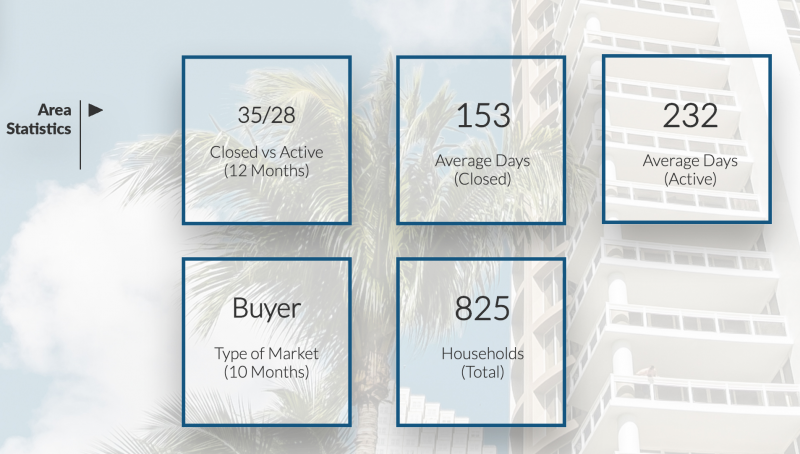 Our new market reports are available to you upon request or once a month if you request to be added to our mailing list. (We don't spam and only send relevant content you request).
For a free copy of this report, click HERE.