Belle Meade Real Estate Market Report – March 2019
How is The Belle Meade Real Estate Market Doing?
There are currently 24 single-family homes for sale (compared to 30 last month)
Highest priced listing is $8,450,000 $7,950,000 for the modern, open bay, new construction at 7311 Belle Meade Island Drive with 75′ of open bay frontage
Lowest priced listing is $519,000 $509,000 $499,000 – 3/2 at 736 NE 74 St
Pending Sales (Properties under contract): 7
Median Sales Price in March: $568,000
Closed sales in March: 1 (compared to 4 in February)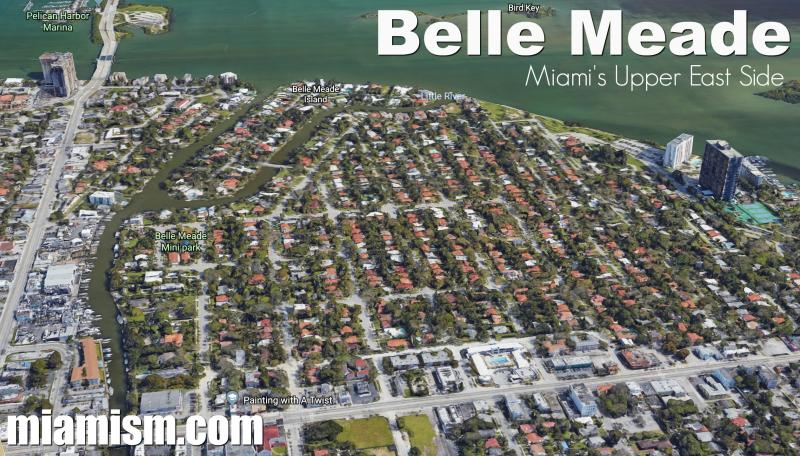 The Belle Meade home sold in March was located at 717 NE 73 St. This 3 bedroom / 2 bathroom home with 1,541 SF of living space and 5,900 SF lot was listed in January for $600,000 and sold for $568,000 ($369/SF).
Average price per square foot for homes not on the water in March was $369 with only one sale, compared to previous months:
February's average $374
January's average $294 (one sale)
There were no waterfront homes sold in Belle Meade in March. The price per square foot for Homes on the water in previous months was:
February's average $414 (one sale)
January's average – no sales
Here are the facts, Belle Meade continues to be a desirable area to live with guard gates, beautiful architecture and amazing location within Miami. Although it's a buyer's market, real estate continues to sit strong but homes are taking longer to sell. It's important, as a seller, to analyze not only pricing strategy, but your timing as well. Overpricing is not a good strategy in a buyer's market, but pricing well may get you multiple offers. Please speak to a real estate professional that KNOWS the area and historic stats. Strategizing as a team is key in the current state of the market.
Real-time market stats for 33138 suggest a slight Buyer's Advantage,
Home sales have been exceeding new inventory for several weeks. Since this is a Buyer's market prices are not yet moving higher as excess inventory is consumed. However, as the supply and demand trends continue, the market moves into the Seller's zone, and we are likely to see upward pressure on pricing.
We also offer home value reports at MiamismValue.com or contact us for a no-obligation consultation.
Belle Meade House of The Month
The Miamism Sales Team recommends the charming 1937 home at 736 NE 74 St. This home has open beamed ceilings, corner fire place, remodeled kitchen and a nice back yard. It's the typical charming home Belle Meade is known for with 2 bedrooms and 2 bathrooms, 1,613 SF of living space and 5,900 SF lot. The price has been dropped from the original $579,000.
It's now offered for $499,000 ($309/SF) <<well below the average for 2018.
For additional information and photos, please CLICK HERE – and contact us to schedule a private showing appointment.