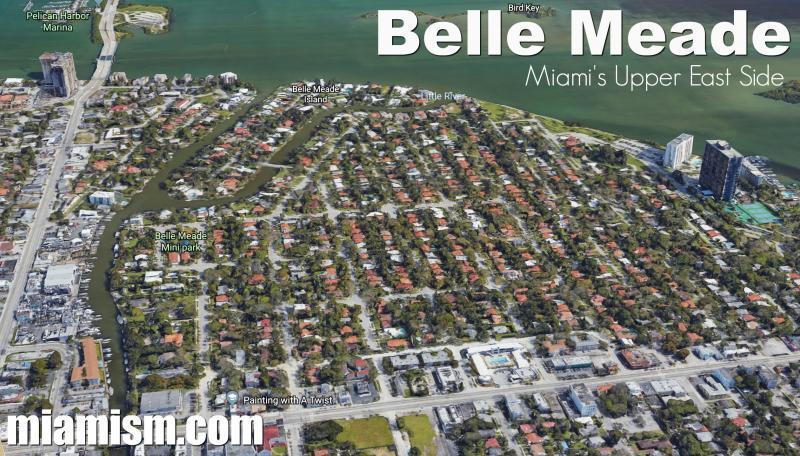 Belle Meade Real Estate Market Report – March 2020
How is The Belle Meade Real Estate Market Doing?
There are currently 15 single-family homes for sale: (compared to 17 in February)
Highest priced listing is $7,850,000 $7,495,000 for the bay front, new construction home at 7311 Belle Meade Island Dr.
Lowest priced listing is $650,000 for the 3/2 at 820 NE 74th St.
Pending Sales (Properties under contract): 1
Median Sales Price in March: $625,000
Closed sales in March: 3 (compared to 1 in February)
The 3 Belle Meade homes sold in March were the following:
810 NE 75 St – 2 bedrooms / 2 bathrooms, typical Belle Meade charm with 1,329 SF on 7,080 SF lot. Originally listed for $509,900 in July of 2019, had several price reductions, then increased to $539,900 and sold for $525,000. ($395/SF) **cash transaction
740 NE 76 St – 3 bedrooms / 1 bathroom with 1,478 SF, on 6,150 SF lot. Beautifully remodeled and with a pool. Purchased for $589,000 in May of 2018, listed for $660,000 in October of 2019 and sold for $625,000 ($470/SF)
920 NE 74 St – 3 bedrooms / 2.5 bathrooms, 1,766 SF, on 9,381 SF lot. Completely remodeled, originally listed for $829,000 in March of 2019, had several price reductions and sold for $709,000 ($401/SF)
Average price per square foot for Belle Meade homes not on the water in March was $422, past averages are as follows:
February's average $280
January's average $418
There were no waterfront homes sold in Belle Meade in March. The price per square foot for homes on the water. Past average are as follows:
February's average – no waterfront sales
January's average – no waterfront sales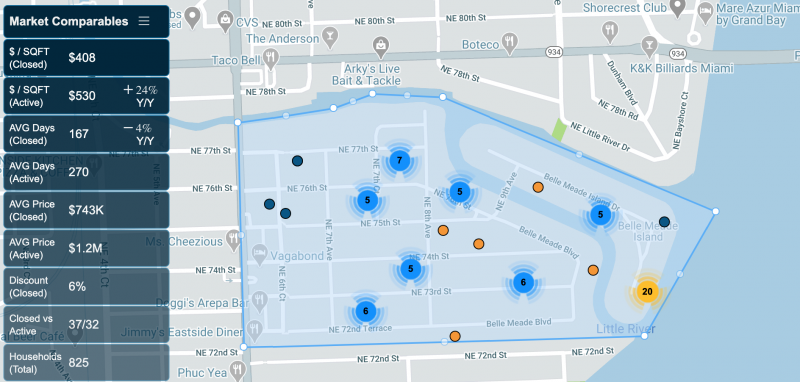 Belle Meade's inventory continues to drop with inventory being at 10 months right now. March showed more closings that the previous month and although we do expect for demand to decrease, if inventory follows suit, then the market should not be affected by the current COVID-19 situation.
Belle Meade continues to be a conservative market, not a speculative one. People buy to live and only 29% are investors. Buyers are coming not only from the US but from Argentina, Colombia, France and Venezuela. 3 bedroom properties are the most sold and they average $438/SF, compared to $392/SF for 2 bedroom homes.

It's important to analyze the real estate market at a micro level, especially when sales keep dropping, because it will help identify the right audience as well as right marketing strategy.
Our new market reports are available to you upon request or once a month if you request to be added to our mailing list. (We don't spam and only send relevant content you request).
For a free copy of this report, click HERE.
In the meantime, please stay home, be safe and let us know if we can be of any help. We live nearby and we are all in this together.