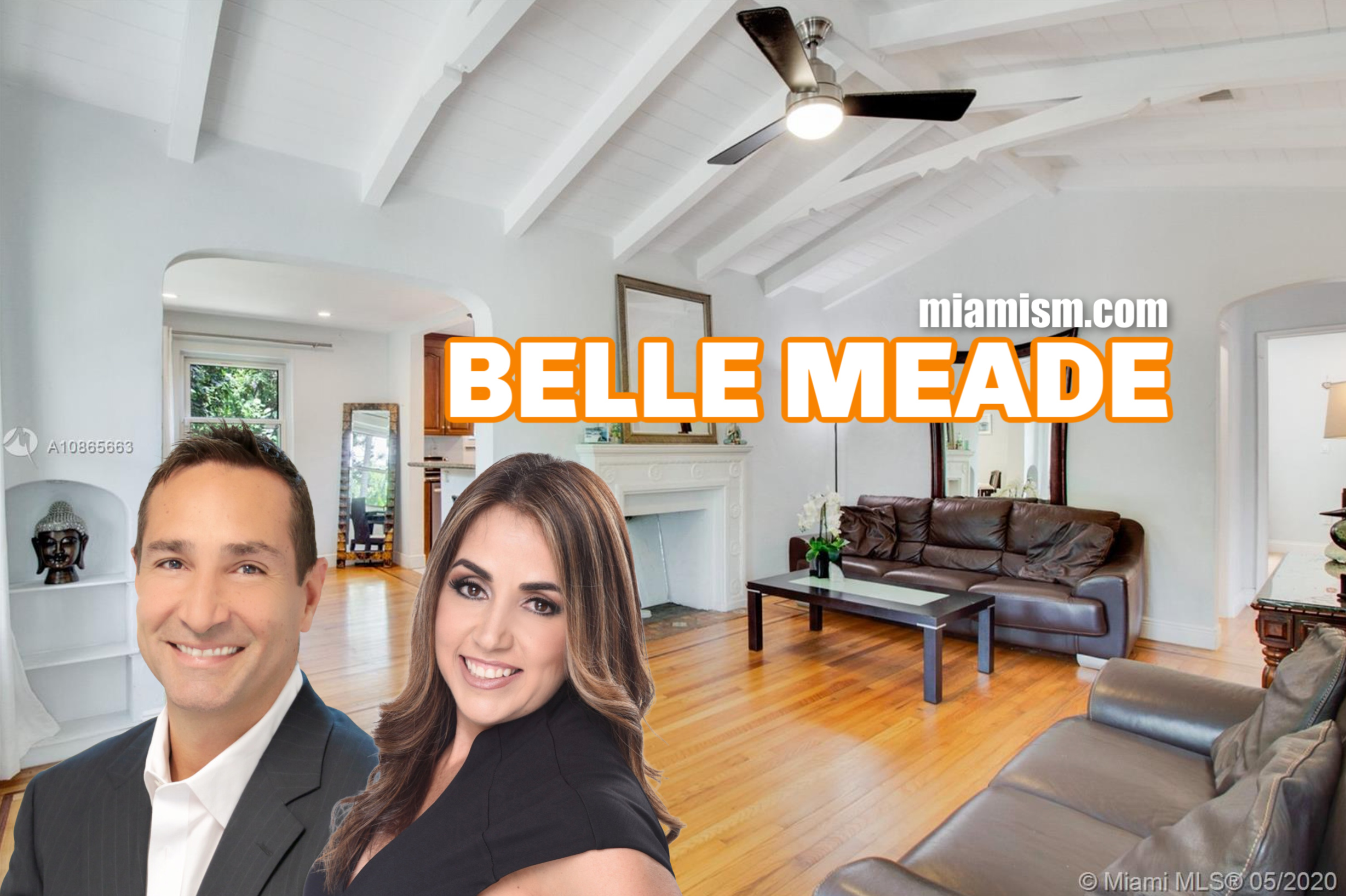 Belle Meade Real Estate Market Report – May 2020
How is The Belle Meade Real Estate Market Doing?
There are currently 16 single-family homes for sale: (compared to 19 in April)
Highest priced listing is $7,850,000 $7,495,000 for the bay front, new construction home at 7311 Belle Meade Island Dr.
Lowest priced listing is $619,000 for the 2/2 at 881 NE 72 Ter
Pending Sales (Properties under contract): 4
Median Sales Price in May: $1,062,500
Closed sales in May: 1(compared to 2 in April)
The Belle Meade home sold in May was the waterfront property located at 7621 NE 8th Ave. This was a beautifully remodeled mid-century modern home with 3 bedrooms / 2 bathrooms, 1,978 sq.ft. on 10,339 sq.ft. lot with 50′ of water frontage. This home sold for $1,050,000 in August of 2017, was remodeled and listed for $1,850,000 in April of 2019. The price was lowered, increased, lowered a few times and sold for $1,062,500 ($631/SF)
DOWNLOAD BELLE MEADE MARKET REPORT HERE
Belle Meade Average Price per Square Foot
There were no dry lot homes (non-waterfront) homes sold in Belle Meade in May, past averages are as follows:
April's average $388
March's average $422
February's average $280
January's average $418
There was one waterfront home sold in Belle Meade in May, selling at $631/SF. Past average are as follows:
April's average – no waterfront sales
March's average – no waterfront sales
February's average – no waterfront sales
January's average – no waterfront sales
DOWNLOAD BELLE MEADE MARKET REPORT HERE
Belle Meade's Real Estate Stats and Opinion

Belle Meade's real estate stats show no changes from the previous month. Inventory remains low and sales remain slow. This is not to be misconstrued as a bad market though. Miami saw a hault in real estate sales during COVID-19 Stay At Home orders and many neighborhoods are seeing a boost in demand after quarantine was lifted. Belle Meade remains a bit behind as a historically conservative market but with no negative signs at all.
There is still 9 months of inventory with a sweet spot of properties between $600-$700k <— this is the price range that is moving the most.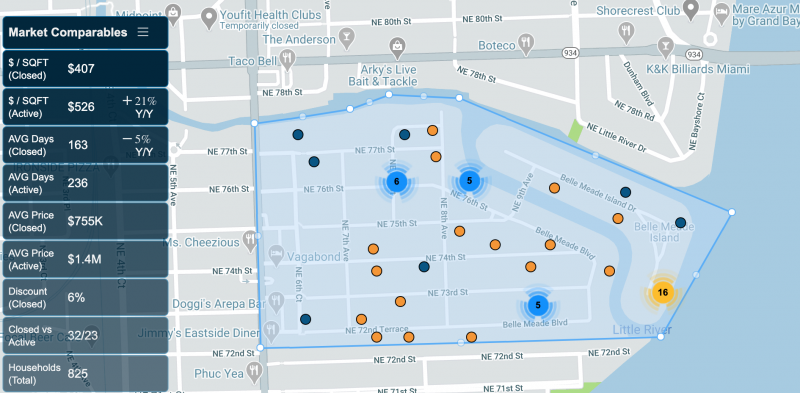 Who's buying in Belle Meade? You will be surprised to hear that it's not just a U.S. market, buyers are also coming from Argentina, Colombia and Venezuela. Cash purchases make up almost 37% of all sales.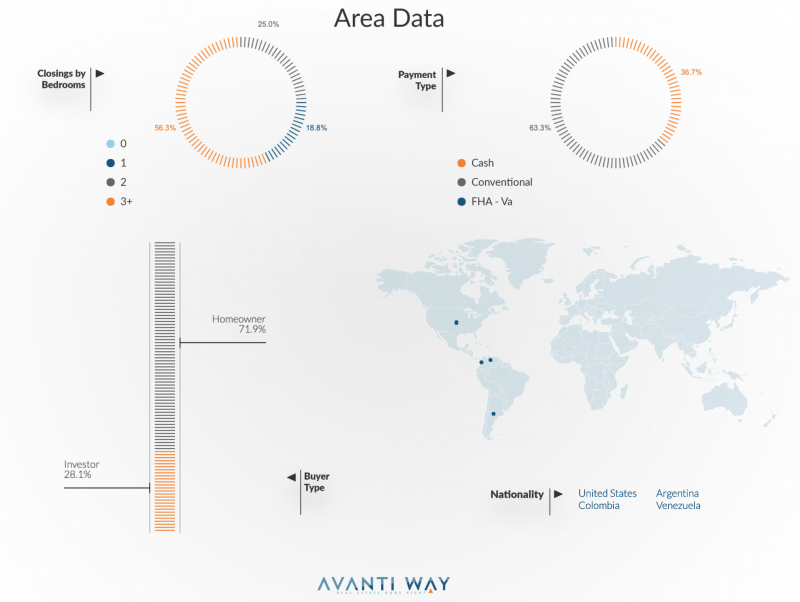 Remember we provide micro-data for markets around South Florida. Real Estate is hyper-local and it's crucial to analyze data at a micro level to identify not only the right time to buy or sell, but who is buying and what factors will maximize your goals. We also look into demographic information to help identify audiences buying in the area.
For a free copy of this report, click HERE.
We are happy to meet for a no-obligation home valuation consultation, which includes home preparation recommendations as well as marketing strategies. Call me at 306-206-9366 (direct cell) or email me at ines@miamism.com.
Featured Belle Meade Home
The photo above is the home located at 651 NE 72 Ter. It's a 3 bedroom / 2 bathroom home, built in 1935, with beautiful architectural features, 1,198 SF of area on a 8,850 SF lot. It's been listed on and off since 2018 and it's currently asking $551/sq.ft. at $659,900.
Please contact us for additional information about this or any other Belle Meade home.