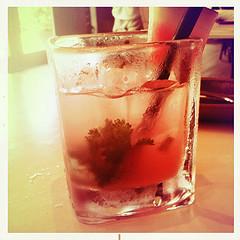 It's time once again for The Best of Miami according to the Miami New Times, and a colorful one at that! With 361 "Best Of's", you are guaranteed a few minutes of laughs and entertainment (as well as education). Here are a few of my faves and CONGRATS to Rick at South Florida Daily Blog for The Best Local Blog. You will agree that many of these are total MIAMISMS!
BEST NEW RESTAURANT– Sugarcane Raw Bar and Grill
Each season yields a fresh crop of new restaurants. Sometimes they are highly anticipated due to a big-name chef. Other times they are preceded by a sizzling sister eatery in New York or L.A. Or maybe they boast a distinctive dining concept. Sugarcane brought none of those attributes to the table yet took this town by storm in a way few dining establishments have.
BEST RESTAURANT WHEN SOMEONE ELSE PAYS – Emeril's Miami Beach
…Yellowtail snapper with Creole tomato glaze, crab-mirleton relish, and citrus butter sauce ($38) will obliterate the perception that Emeril's is just a place for tourists, as will the red onion-smoked bacon marmalade and homemade Worcestershire sauce that elevates a juicy filet mignon ($46). Pile it on with truffled mac and cheese flecked with pancetta ($8.50), and add the pièce de resistance via banana cream pie ($10) or bread pudding three ways — a lavish dessert that involves whiskey sauce, Godiva liqueur, and dulce de leche ($9). At meal's end, you might casually mention that Emeril's also serves a damn good brunch, and hope your host picks up on the hint.
BEST FOODIE FRANKENSTEIN – El Rey del Chivito
If Dr. Victor Frankenstein had been born an unnaturally hungry Uruguayan food fanatic and not an Austrian alchemist hell-bent on cobbling together a humanoid creep show from dead body parts, he might have invented El Rey del Chivito's trademark creation, the Chivito Rey Emperador. Basically a monstrous mountain of random foodstuffs, the Rey looks like it was dredged from the kitchen's scrap bin…
BEST PLACE TO SEE CELEBRITIES – WALL Lounge at the W South Beach
Miami is a town where clubs spit out adjectives like exclusive, VIP, and upscale like an overchewed piece of Juicy Fruit. But WALL Lounge is actually one of the few places that can blow hard without bursting its own bubble. Jessica Alba, Gabrielle Union, the All American Rejects, Erykah Badu, Swizz Beatz, Jamie Foxx, Jason Binn, and Selita Ebanks are just a few of the celebrities who have walked through WALL's infamous doors. Other guest sightings have been rumored, but unless the press snaps a picture, they're almost impossible to confirm. In fact, it's nearly impossible to get a photo of the place, period. WALL's success lies in its size; it is so boutique it does not merit a VIP section — the lounge itself is the VIP. So if you're lucky enough to get in, keep the video phone ready — you might catch a TMZ-worthy moment.
BEST-KEPT SECRET – Free Big Cypress tours
There's a great South Florida wonder between Miami and Naples, and we're not talking about the skunk ape. He's gotta be somewhere in Big Cypress National Preserve, that great, big national park in Miami's back yard. Every year from late November to April, the national park service offers ranger-guided tours through a variety of wilderness activities in the area. And they're all free. Our favorite is the wet and wild swamp walk, a muddy trek through sometimes waist-deep gator water…
BEST CHEAP THRILL – Free drinks at art parties during Art Basel Week
People With Money + Drink Sponsors = Hot Girls. Hot Girls + Free Drinks = Best Parties. Best Parties + Tourists + Art World + Miami + Free Drinks + Hot Girls + People With Money + You = An Amazing Scene.
BEST DRAG QUEEN – Daisy Deadpetals
Once upon a time, there was a little prince who wanted to dress up like a girl. His majesty was named Kenny, and he was not happy in his kingdom. Unhappy he was, for there were no fair maidens he wanted to wed. He preferred to take dance classes, listen to Tori Amos records, and kiss other princes. One day, he moved to a far-away land called Miami.
BEST PUBLIC RESTROOM – Balans
Prudes freak when they see the glass-door bathrooms at Balans in Brickell. That is, until they flip the lock to the left and realize the door magically fogs up to provide discretion. Totally private stalls? Priceless! Not having to hear your neighbor deal with his or her gas or nausea? Refreshing. Knowing no one is looking under the partition at your chipped toenails or underpolished shoes? Much appreciated
MOST SEXED-UP RELIGIOUS FIGURE – Father Alberto Cutié
Once dubbed "Father Oprah" by his devout Catholic followers, Alberto Cutié's handsome face and sweet Spanish words reached millions of homes in more than 20 countries via television, radio, books, and a syndicated newspaper column wherein he doled out relationship advice. Ah, the irony. His faithful parishioners took the counsel of a man who committed to a vow of celibacy, only to learn he knew quite a bit about intimacy
BEST PLACE TO GET FREE WI-FI – Metromover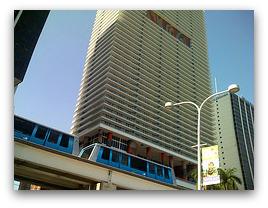 It's not often you'll catch this publication praising local municipal works. Miami-Dade's public transportation system, for example, makes Havana's '50s-era buses look like Japanese light rail….And because the elevated tram is free, it's a pretty handy alternative to shelling out cash for Internet time at FedEx Office, if you don't mind traveling in circles or surfing the web next to a drunk homeless dude.
Don't miss "Best Place to Meet Single Women", "Best Place to Meet (Hopefully) Single Men", "Best Place to Meet Intelligent Women", "Best Place for a 10th Date", "Best Place to go Stoned", or "Best Place to Shop Like There's No Recession".