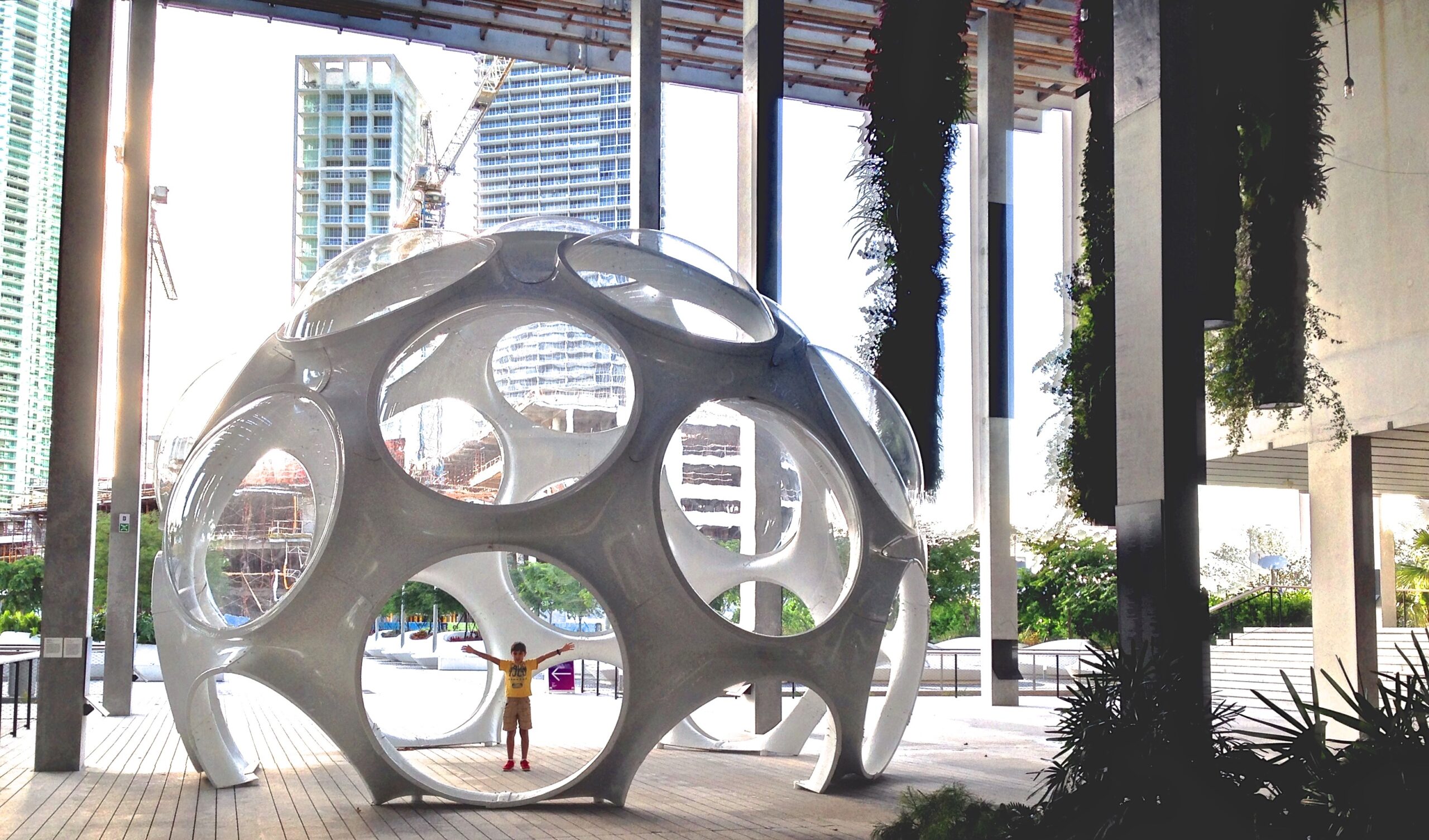 We love local content from the media and TimeOut Miami never disappoints. They recently published "The best museums in Miami to get cultured" and here's the list:
The best museums in Miami prove this city's status as a cultural capital of the country. Did you think people only cared about the best bars in Miami or the best clubs in South Beach? They do, but Miami is so much more than that these days. Yes, we have Art Basel to thank for a lot of that but some of these museums have been here long before any of us knew how to pronounce "Basel" and they continue to bring cutting-edge art to Miami 365 days a year. Besides being among the best things to do in Miami, these museums are great for a day out with the kids or a solo outing for the curious. At least one is very NSFW. And they all deserve your attention.
1. Perez Art Museum aka PAMM– stunning contemporary art, but also an amazing building by Herzog & DeMeuron
2. Phillip and Patricia Frost Museum of Science – one of the coolest new buildings in Miami with state-of-the-art technology and mind-blowing planetarium (if you are into that type of thing). I personally love the big fish tank 🙂
3. HistoryMiami – name says it all, city's past and present history and best of all, housed in famous architect, Philip Johnson's post modernist Miami Cultural Center.
4. The Bass Museum – Russel Pancoast building and centerpiece of Collins Park
5. Frost Art Museum at FIU – another Frost winner and this one is the only Smithsonian-affiliated art museum in Miami
6. MoCA North Miami – The Museum of Contemporary Art is one of our jewels and low key museum with amazing exhibitions.
7. Institute of Contemporary Art, Miami – in Miami's booming Design District, presenting contemporary works and site-specific installations.
8. Wolfsonian-FIU – this one is a landmark surrounded by nightclubs in South Beach.
9. Lowe Art Museum – courtesy of The University of Miami and the first art museum in Miami, opened in 1950!
10. Miami Children's Museum – interactive playground that kids absolutely love
11. Coral Gables Museum – in the former site of the city's old fire and police stations offering Gable's history in an amazing setting.
12. World Erotic Art Museum – plays homage to erotic expression and located in South Beach (#duh) **I confess I have not gone and will need a field trip to this one
13. Gold Coast Railroad Museum – trains and more trains giving you the chance to hop on some really great carriages
So of course we have beaches and sun and gorgeous architecture, but we have culture beyond Art Basel and we continue to prove to the rest of the world that Miami is a GLOBAL contender. For anything real estate, especially historic and architectural properties, call us! We answer our phone!
**orinally published 3/19