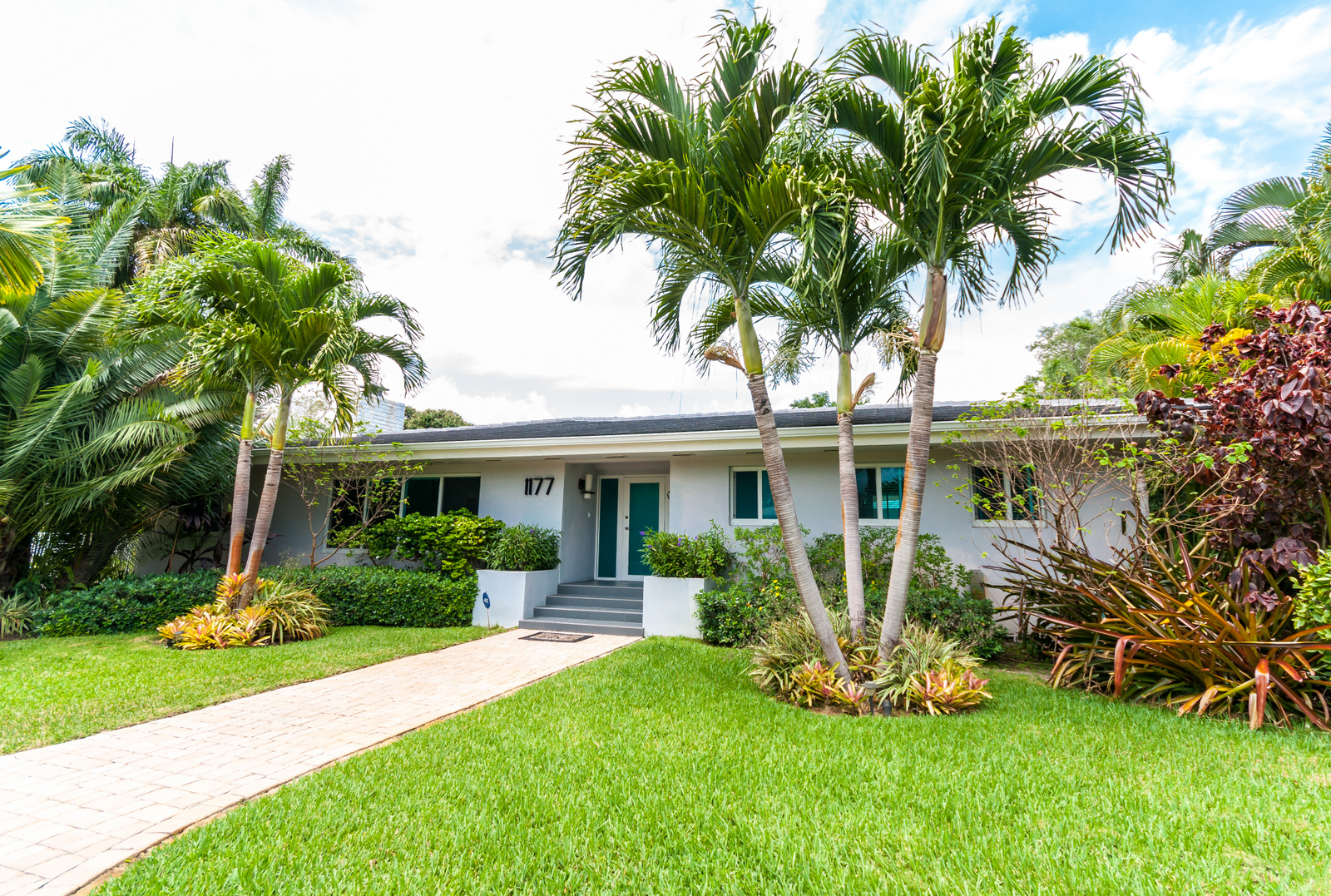 Best Realtors in Miami Shores
We just sold a Miami Shores home for a beautiful family from Argentina. We are so fortunate to work with people that appreciate our expertise and who we enjoy working with. Every step of the transaction was a real pleasure and they liked us so much that they decided to use us for the purchase of their new home. Not to toot our own horn, but it was also the highest sale per square foot in Miami Shores this year!
Miami Shores Record Sale
This Miami Shores Home was another record sale by The Miamism Sales Team – Highest Price Per Square Foot in 2016. 1177 NE 100 St in Miami Shores sold for $1.45 Million, making it the only sale above $400/SF this year. Here's the testimonial we received in both English and Spanish. For more client testimonials, please click on the "ABOUT" tab above.
Ines Hegedus-Garcia es, primero que nada, una persona muy seria, se nota que conoce perfectamente el mercado de Miami y en particular el de Miami Shores. Fué muy comprensiva con todas nuestras necesidades y logro satisfacer no solo nuestra demanda en precio sino también aquellos pedidos especiales que hacen la diferencia. No fué para nada invasiva a la hora de mostrar nuestra casa, siempre se manejo con mucho respeto y profesionalismo, y nos acompaño en todo el proceso, y aun mas alla de lo que incluso le correspondia. Estuvimos tan contentos con su servicio que decidimos que fuese ella quien nos buscara la propiedad a la que nos mudaremos. Y sera ella sin duda quien se ocupe de nuestros futuros deals en real estate. Gracias, Inés !!!
translation:
Ines Hegedus-Garcia is, first of all, a very serious person, who without a doubt, knows Miami's real estate market and The Miami Shores real estate market in particular. She was very understanding of our needs and succeeded in satisfying not only our demand on price, but also our special requests that really made a difference. She was not at all invasive to show our house, always being respectful and professional, and accompanied us throughout the process, going beyond the call of duty. We were so happy with her service that we decided for her to also look for the next property where we will move to. And it will be her, without a doubt, who will handle our future real estate deals. Thank you, Ines !!!
Marcelo Kohen, Miami Shores We wish the Kohen Family the best in their new gorgeous home and also welcome the new home owner to Miami Shores. For a no obligation consultation, feel free to contact us any time. The Miamism Sales Team is ready to help as your architecture and technology realtors.