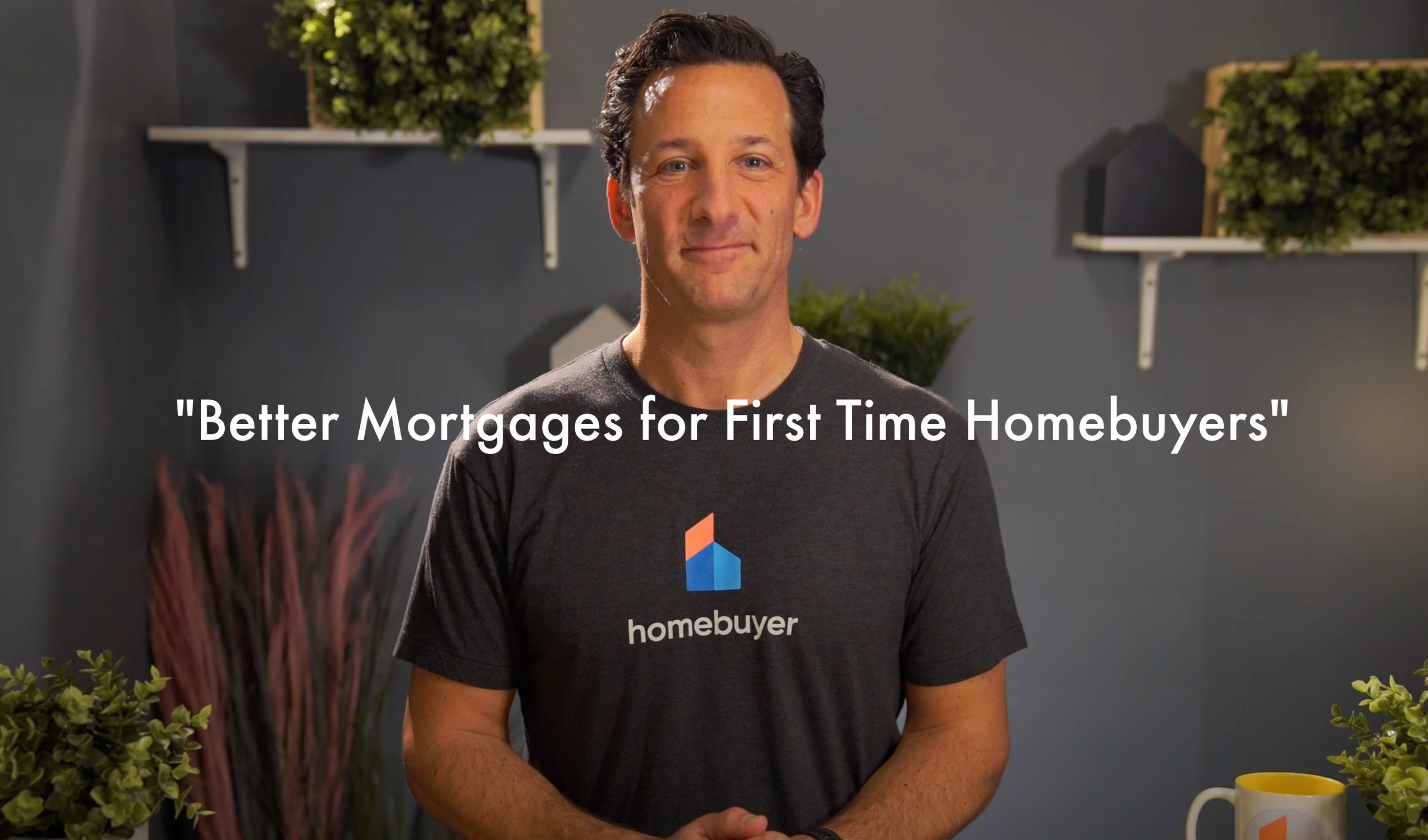 Better Mortgages for First Time Homebuyers
When it comes to mortgages for first time homebuyers, no one is doing it better than Homebuyer.com, period.
This may look like a payed advertisement or one of those promotional posts but no.  Rest assured that when we recommend a product, a vendor or a service, it's because we legitimately think it's the best out there.
For full transparency, because of our national involvement and prop-tech experience, we see A LOT of products and meet a lot of startups.  So filtering out the best, can be a challenge.
So what exactly is Homebuyer and what are they doing differently?
first, they are educating the consumer, no strings attached.
their values are based on: empathy, action, ethics, experience, inclusion and respect
Their vision is "to make homeownership more accessible and inclusive, which strengthens neighborhoods across America"
And they use better design and technology to make the mortgage approval process fast and less expensive
Here's a video I absolutely love with founder and friend, Dan Green, about Today's Mortgage Rates Versus The Federal Reserve.  It is an example of the company's style, where they provide educational content in an easy to digest way.
Our Advice: Don't Fight The Fed: The Federal Reserve's central role is to promote economic stability. It uses interest rates, rhetoric, and financial instruments to affect growth and focuses on long-term objectives.

The Federal Reserve warns markets before it makes changes, and, as a home buyer, its warnings will help you get better terms when you buy your first home.

Listen to the Fed, and you'll win. The Fed doesn't set mortgage rates. It influences them. Subscribe to the Homebuyer.com newsletter and keep ahead of the news.
So Kudos to The Homebuyer.com team!! And if you are a first time homebuyer, head over there and find out why I think they are so amazing!