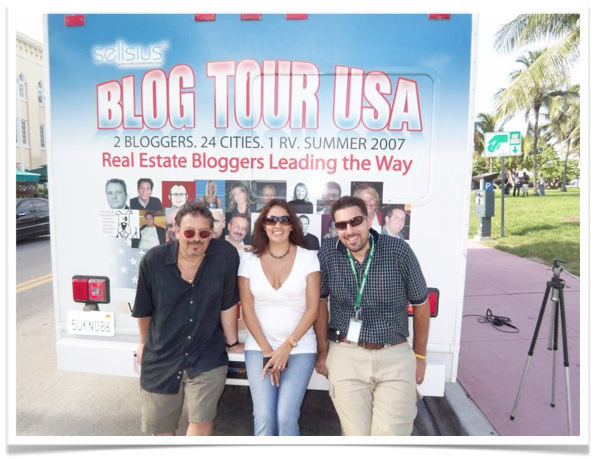 There was talk around the blogosphere that the Sellsius guys, were going to be in Miami on Sunday and Monday so I jumbled my schedule around and gave them a call to see what their plans were.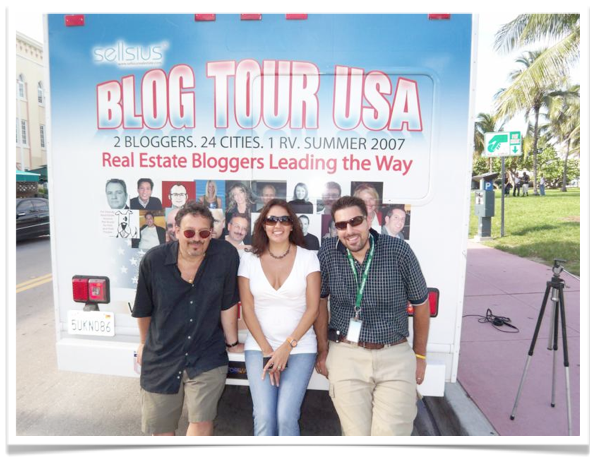 We agreed to meet near Miami Ink in SoBe (I admit I was a little scared about going into a Tattoo Parlor….but this is Miami…..what the heck!). Rudy and Joe ended up being the nicest, most down to earth guys and it was such a pleasure to meet them.
For those of you that may not know about Blog Tour USA, Rudy and Joe, the brains behind The Sellsius Real Estate Blog, are interviewing people throughout the US about blogging and real estate. They have a camera at all times and they not only interview Realtors, but people walking down the street and in this case, beach. They did play the tourist part when we walked on the beach at Ocean Drive and 9th Street; they went straight to the beach to get their feet wet. What do you think of this great Tourist Shot?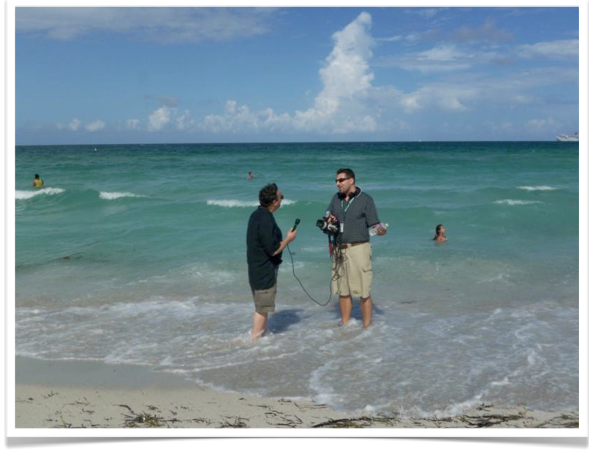 Check them out in action. A random woman on Ocean Drive who ended up being a Realtor and super nice….she had even heard about my Miamism blog…..ya think?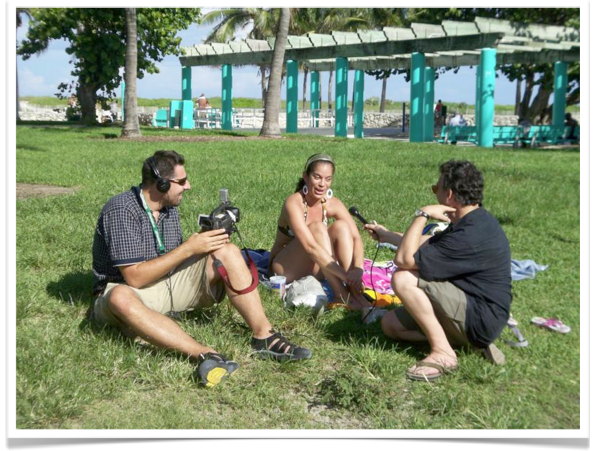 So Cheers to Sellsius and Blog Tour USA – may your trip continue to be a great success! (…and wait 'till you see this coming MIAMISM FRIDAYS……Hmmmmm)