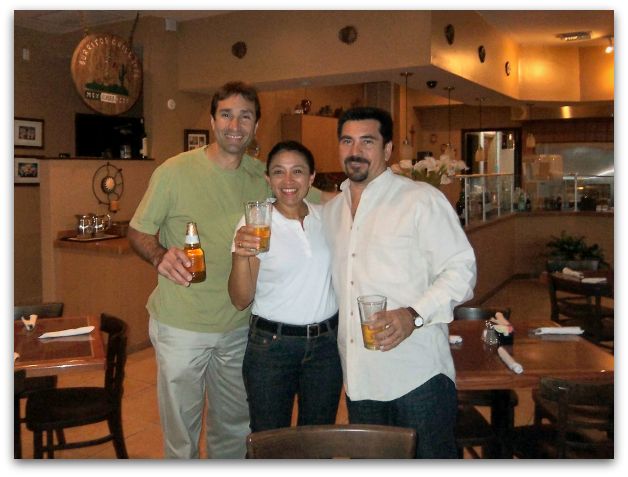 Burritos Grill Cafe – New and improved
If you never ate at Burritos Grill in North Miami, you missed awesome authentic Mexican Food.  The owners Mario and Karina Manzanero are not only gracious hosts, but really nice and down to earth people.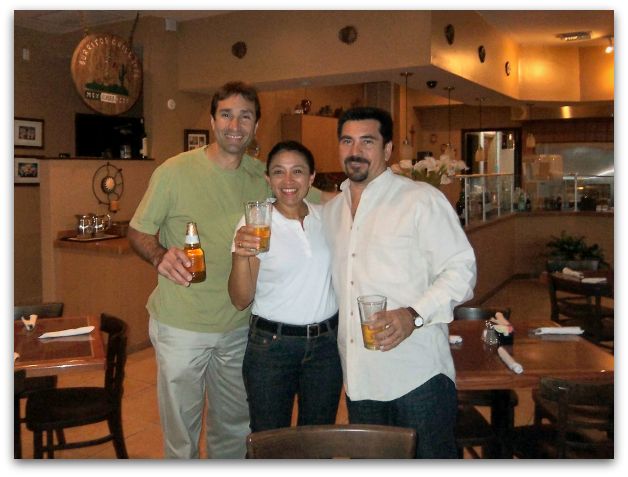 Their old establishment on 125th Street was known as a "hole in the wall" because the place was tiny, but it never took away from the food nor the service.  Mario and Karina listened to their customers and decided to open a new, bigger and better restaurant.
They are now located at 11717 Biscayne Boulevard in North Miami – (305) 891-1041
Their Grand Opening was last month and they took off with a BAM!!  With more tables, new servers and new cooks…but same great taste!
Rick likes the Enchilada Suiza, the kids love their Flautas and I try something new every time I go.  Don't leave without trying the Yucatan Tamales!  Their salsa is fresh and you can request the strength of the kick (if you are brave).  In the photograph you can see Rick, Karina and Mario toasting to their new establishment with a Modelo Especial Mexican Beer.
We love to see good people do well, and Mario and Karina deserve the best.  Go give Burrito Grill a try and let us know how you liked it.  Let them know that Miamism sent you!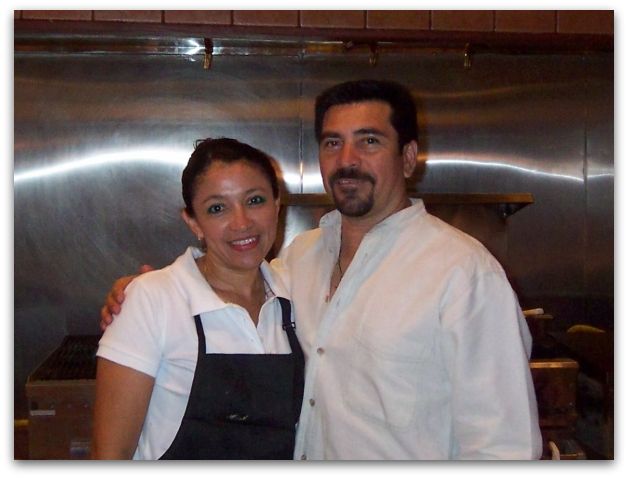 Here you have Karina and Mario
Burritos Grill Cafe
11717 Biscayne Boulevard
North Miami, FL 33161
(305) 891-1041
Take a look at their new website:  www.burritosgrillcafe.com
BURRITO'S GRILL HAS SINCE CLOSED ITS DOORS BUT KARINA AND MARIO ARE STILL AROUND COOKING GREAT STUFF!!