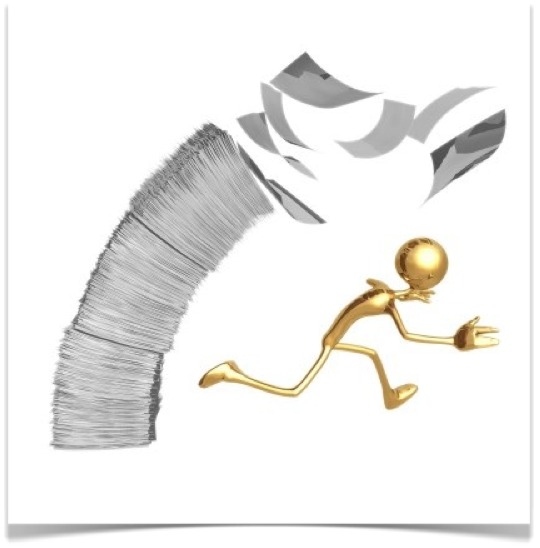 Buyers and Sellers – don't be clueless
Our job as your Realtors is not only to make sure a transaction goes smoothly and to communicate the process to you, our real estate buyers and sellers. It is also to educate you about market conditions and set the right expectations with regards to your sale or purchase of Miami Beach Real Estate.
The first thing you need to know and we cannot assume you know is that there is a lot of paperwork involved in a Florida Real Estate Transaction.
Some of our European and Canadian clients are often in awe of the amount of bureaucracy involved in a real estate deal. Unfortunately, the amount of paperwork is out of our control, but we make sure all the i's are dotted and t's are crossed – and coordinate with attorneys, title companies, inspectors, appraisers, mortgage brokers, cities and any other parties involved.
Here is some paperwork you can expect when receiving or submitting an offer for a property in Miami and Miami Beach – this is to prevent shock when you get 15 pages + of documents:
The actual body of an offer is usually written on a FAR-9 or a FAR "as-is" contract (generally 10 pages or so)
Brokerage Relationshiop Disclosure (type of representation of Realtor and their client)
Property Disclosure Statements (disclosing condition of property and any relevant work and/or problems)
Lead based paint disclosure (if property was built before 1978)
any additional addenda with different terms (i.e. seller's contributions, contingencies, financing,etc.)
We know our stuff! So if you are curious about any of these documents, or the process, you know how to reach us.