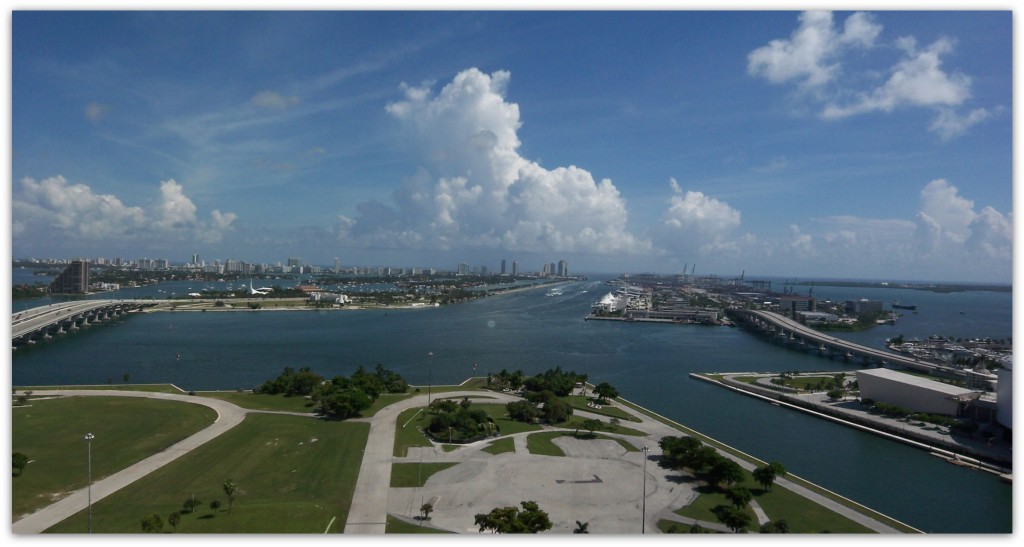 Buying a condo in Miami's down market
With all the bad press about the saturated condo market in Miami you would figure sellers would be a bit more flexible, right? To think that the condo market inventory is said to tripple by mid 2008 should have all those developers on pins and needles….. but guess again. Today I had the pleasure of visiting 3 new buildings with customers from New York. We visited 3 very different buildings in different stages of construction. All 3 are full amenity , with bay views and all have pros and cons (which are very personal to each buyer).
The first one, The 1800 Club, is still under construction and has not obtained their Certificate of Occupancy (CO), although it was 100% sold in pre-construction in 2004, according to the developer.
The second one, Ten Museum Park, just received their CO and is not quite finished, but at least you can move in.
The third, Blue Condominim, was finished over a year ago and is in full working order
So here I am, trying to represent my buyer's best interest and the first thing I see is lack of flexibility from the sellers. I totally get that they don't want to encourage bottom feeders, and don't want people to think they are desperate, but what's the problem with encouraging an offer?
The prices for The 1800 Club still reflect pre-construction prices from 2004, and the project is behind schedule which does not give any buyer a feeling of security (although they are very close to completion). Based on that, I would recommend to my customer not to make a move until the CO is obtained and until he can physically see the floorplans he likes.
Ten Museum Park has unbelievable bayfront units, but the units towards the back leave a lot to be desired. Their big buyer magnet, La Prairie Spa is not even scheduled to be finished until next year. Their common areas are still raw, but I am sure they will be stunning once finished.
I like Blue, no matter what others say about it. The amenities are great, it's in beautiful condition, there's maintenace men working around the clock and the views are breathtaking. There is a noise factor from I-195 when you open the balcony door, so this building will not be for everyone.
To think that we saw exact floorplans today, one next to the other (on the same floor) and they had over $100,000 in price difference is still shocking to me. The least expensive unit was superior with finished marble floors and all. That is the perfect example of what's happening in Miami's Condo Market.
So I thank my New York customers for a fun afternoon, together with the agents that so kindly showed us their listings. Now comes the fun part, no one wants to overpay, it will be challenging to find the perfect place for the right price.