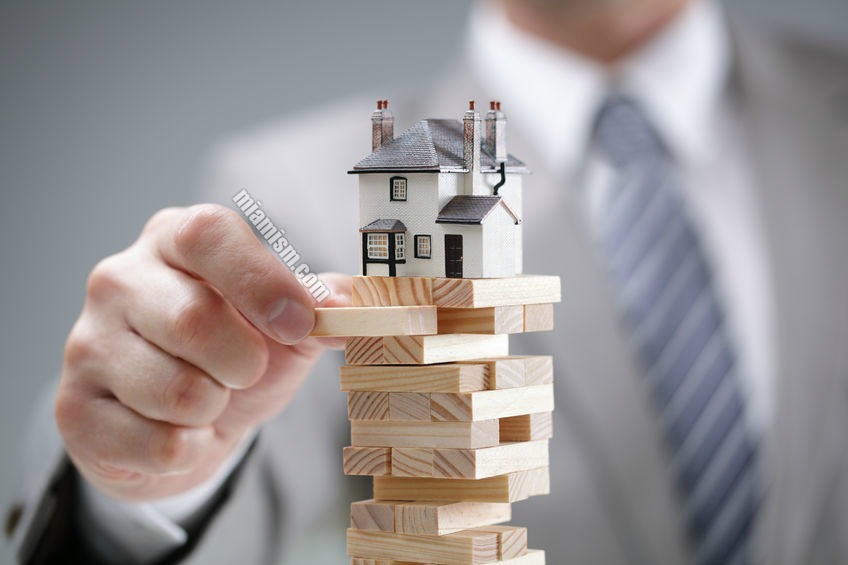 Buying a Home in Miami – Avoid These 9 Common Stumbling Blocks
Whether you are a first time home buyer or have bought numerous properties in your lifetime, there are common mistakes which are easy to avoid that will make the home buying process so much more pleasant, less frustrating and may even help avoid the often rumored "buyer's remorse".
1. Considering Current Needs Only
Don't consider current needs only. We work with many buyers that outgrow their homes quickly because they tend to think of current needs and not the future. Sometimes, stretching your current situation and budget goes a long way and although you may not be thinking of a growing family, or even an additional family member moving in, it's important to think ahead. We hear moving is not fun, but we would never attest to that.
2. Falling in Love for The Wrong Reasons
Don't fall in love with a property for the wrong reasons. It's important to be able to identify wants/needs you can do without once you find a home you love. We ask our clients to make a list of priorities before they even start looking and then go back those once we find a home they are interested in. It's easy to be distracted by sexy features of a home that you don't really need and give up really important features that you may regret later.
In other words, a man-cave is not a good enough reason to pick a house and neither is a microwave drawer – you can build/install in another house that fits your needs better.
3. Lack of Vision
Don't have lack of vision, open up your mind to potential. It's easy for me to say this because as an architect, I see potential in everything . I also know this is not easy to do once you are going through the emotional aspect of buying your home. It's really important for you to be able to see the potential of a place because it's almost impossible to find the perfect home. But don't worry, that's why we are here. I won't let you pass up a winner, especially if something minor you may dislike has an easy fix.
4. Not Questioning
Don't avoid asking questions. It's your right to question the process and reasons why things are done a certain way. We love clients that question what we do because we don't have to assume they know it all and understand the process. Question the buying process, the lending process, the inspection, transaction, lien search, insurance, and closing process. If an agent gets annoyed at your questions, you are with the wrong agent. Even if you have bought dozens of properties, the process changes often and real estate is very local in nature.
This is especially true if you are a foreigner. We do things very differently here in the U.S. and it is ok to ask how things are handled. It may not be ok, however, to do things like you do in your own country.
5. Buying a Home Without Representation
Don't buy a home without representation. Many buyers assume that going directly to listing agent will get them a better deal but the truth is that there's already an agreement in place with the listing agent and seller whether you come represented or not. The listing agent will most likely represent the seller's best interest and you may get the short end of the stick. Get an agent, be represented and let them negotiate the best deal on your behalf.
Please note that in many cases in today's market, unrepresented buyers are not taken seriously because they have not been vetted yet – pre-approval, proof of funds, looking at right types of properties, etc.
6. Skipping Inspections
Don't skip inspections. There are so many inspection companies and sometimes inspection reports can be scary. It is important for you to be able to inspect a property fully in order to identify flaws and future needed updates. We always say you need to know what you are getting into, no surprises allowed.
7. Using Inspection Findings as Negotiation Tactic
Don't use inspection findings as a negotiation tactic. The purpose of inspections is to know what you are getting into and to give you an opportunity to walk out of a deal. Inspections are not a negotiation tool used to nit pick a seller. Be informed, identify minor and major flaws and give seller the opportunity to remedy what's important to you.
8. Wrong Timing
Don't buy at the wrong time. There's always a right time and a wrong time to buy and it has nothing to do with current market trends (although those are super important). Timing is very personal and should take into consideration major changes in your life: are you two weeks away from having a baby? Will your child finish grade school in the next year and will need to move to a different school district? Are work conditions difficult and you may be out of a job in the next couple of months? Will you be going back to school?
Sometimes waiting will be the right thing to do and sometimes the complete opposite, you may not need to wait. We have clients that wait until the end of a lease to buy not knowing that they can break the lease in order not to pass on a great opportunity. We are here to help you analyze pros and cons when it comes to timing.
9. Not Thinking of Resale
Always think of resale. This one is tough but it's key to think of resale when you are buying because you don't want to be stuck with a property you cannot sell. It's fine that you don't mind busy streets or that the home is quirky or that there's a train-track next door that you can't hear. Always think of how features will affect the future sale of the property and this includes updates you choose to do.
---
And obviously, your best bet is to contact us and we'll help you through the process. Our clients continue to give us positive feedback including:
Their professionalism and honesty has earned my real estate business for life.
Tireless dedication and always responsive. Listens well and can discern what is important. Will recommend her to anyone who needs a REALTOR either for selling or buying.
You had my best interest in mind every step of the way. You guided me, counseled me and calmed me! You returned every call and called or emailed on your own to give me news and updates.
We truly cannot thank you both enough for your professionalism, friendship, and personal care … everything from really listening and understanding what we wanted in a home, to negotiating and getting us a done deal where everybody wins.
To see All Client Testimonials – CLICK HERE.
**originally published 3/4/18