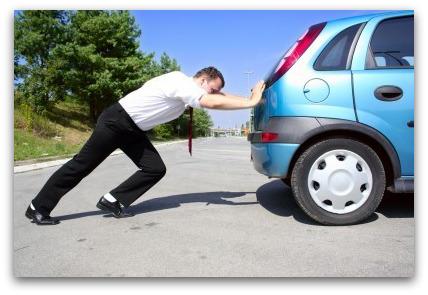 Buying a Miami Beach Home? – you don't really need a REALTOR
Why would you need a REALTOR? really? Have you ever questioned the need of an third party in a real estate transaction? The only parties you really need are a willing seller and ready and able buyer….the rest of the intermediaries only cause problems, right? The answer is yes if you live under a rock where local rules and regulations as well as national mandates don't ever interfere with your life. The point is that there are "specialists" and "professionals" in every field. They are there to make the process easier, to diminish pressure and carry out tedious roles. Of course you don't really need them, the same way you don't need a receptionist to answer the phone, a secretary to file your paperwork or an accountant to file your taxes.
FSBO – please go ahead
If you are a "do it yourself" type of person, a control freak, incapable of delegating and one that gets off on dealing with mundane and aggravating issues, please don't even call a REALTOR. We totally encourage you to do it yourself, you will be wasting everyone's time in addition to not getting things achieved your way. Please don't expect a cut on the other agent's commission though – doing it yourself, will just mean that the other guy will make more money – guaranteed.
Transaction Specialists – headache removers
Now…if you appreciate the knowledge and experience of those are immersed in the business. If you can see value in working with those that have learned the intricacies of real estate transactions and the local nature of the real estate market. And if you believe that they will be able to guide and make useful recommendations throughout the process, then you will definitely need a REALTOR. The reason I'm writing this is because we get approached by 2 types of clients on a daily basis: those that will never value our expertise and will constantly question our worth, and those that will not even question our involvement and will be happy to compensate our time.
Don't assume all REALTORs are equal
Obviously, we only work with those that value our time and knowledge. We cut out the noise, get to the point, and help you achieve your Miami Beach home buying needs. Miami real estate transactions are rarely easy and there are always obstacles either in inspections, title work, coordination, deadlines, contingencies or whatever else – even cash transactions can have problems. We are here, as your Realtors, to address those problems and will have your best interest at hand. We are pro-active and will anticipate problems before they even occur and will ultimately, help you achieve your home buying needs. **published June 8/2010