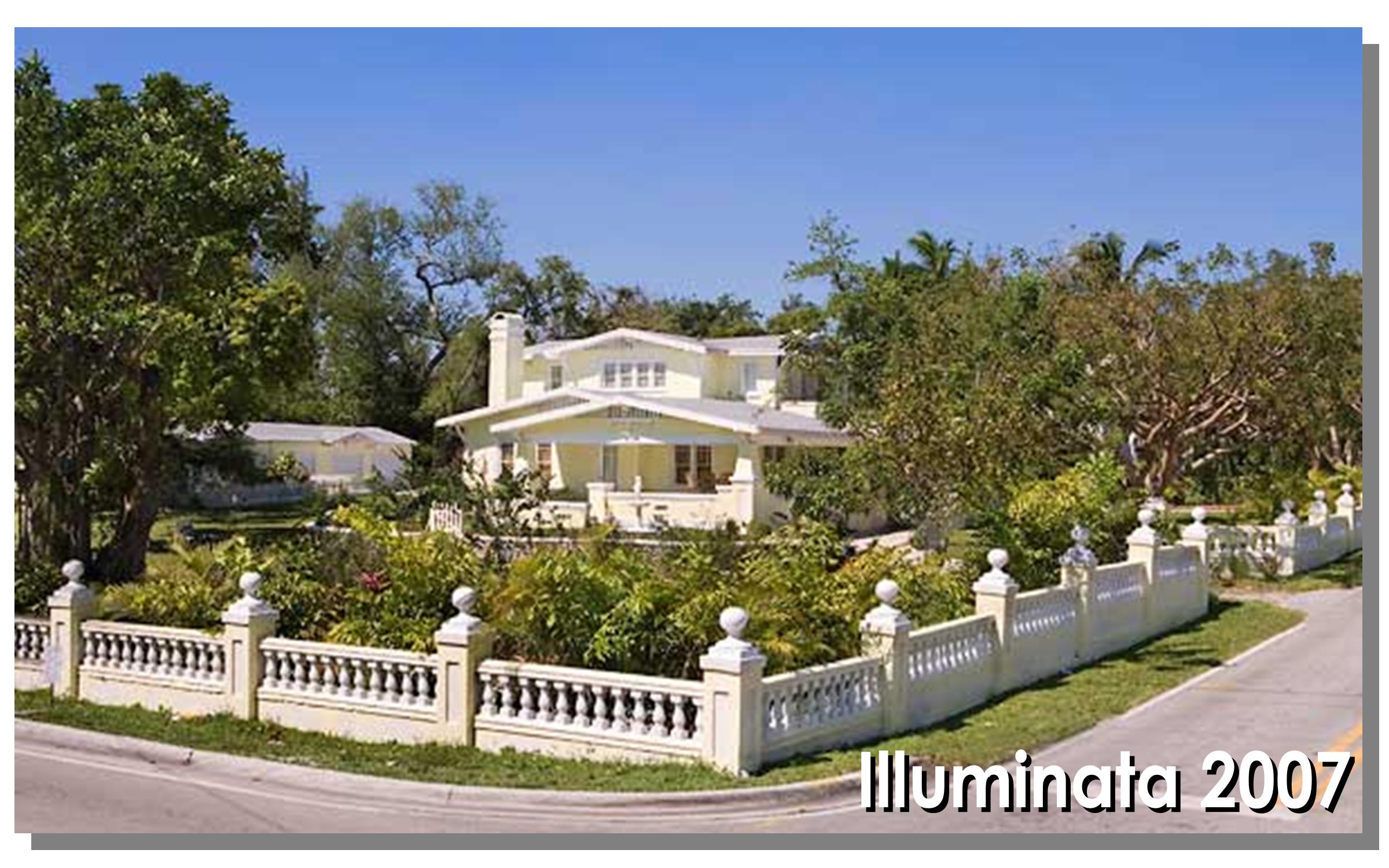 California Bungalow Estate For Sale in Miami
Every once in a while I have the pleasure of telling you about historically significant homes that are on the market for sale.   This time, there is a California Bungalow Estate located in The Shorecrest subdivision of Miami's Upper East Side. It is the original estate of the Renuart Family, owners of Renuart Lumber.

This particular home is very unique because of many different factors. First, it sits on an acre lot which is a commodity in this area of Miami. Second, its architectural style is not common for South Florida and third, it has been exquisitely restored.
The home sits on one side of the acre property and is surrounded by a gated masonry wall with balustrades. The main house has 5 bedrooms and 3 bathrooms and has a separate 1 bedroom / 1 bathroom cottage with a 2 car garage. Its tropical landscaping includes a Sapodilla Tree, an Avocado tree, as well as Protected Florida Mangroves on the canal side of the property.
This home reflects its California Bungalow style because of the typical projecting bay on its front façade, pedestal type tapered columns, and L-shaped veranda with a transitional planter which incorporates the land to the home. The interior is full of great surprises including beautifully patterned oak floors, built-ins and prominent hearth.
Lastly, the meticulous restoration is something to see. The owners of this estate painstakingly restored every corner of this home, from the ceiling fresco in the living room, to all the millwork, doors, frames and baseboards including door hinges and door hardware.  At the same time the house was modernized with new electrical and plumbing, new bathrooms to accentuate the home's architectural style, and new cabinetry in the kitchen and bathrooms which reflect the home's arts and crafts influence.
The features that jumped out at me when I visited the home were:
the scale of the interior spaces

the millwork found throughout and the 9" baseboards

the red oak floor pattern
the restored honeycomb shaped mosaic tile in the bathrooms

the beautiful stained glass in the secondary dining room

the second floor terrace overlooking the front of the property

the bordered Terrazzo floors in the veranda
The owner of the estate does not have an easy task at hand, to find the perfect owner that appreciates the uniqueness of the home as well as its grandeur, but the fact is that it is an impressive property worthy of a loving owner.