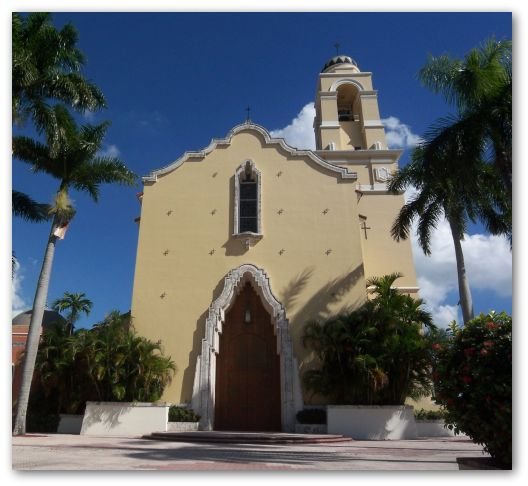 Cathedral of Saint Mary – one of Miami's hidden treasures – UPDATED
I have always been fascinated by religious architecture, whether in Miami, South America, Europe¦.it really doesn't matter.  Ive been known to travel with a sketch pad looking for churches or temples to inspire me.  From small chapels to grand cathedrals¦¦.religious architecture takes my breath away.  Some of these spaces evoke a feeling of peace that transcend physical austerity.  I know this may seem a bit far fetched, but there is something about these buildings I cant describe.
I happened to come across The Cathedral of St. Mary while driving through an area I do not frequent.  I have to tell you that this church left me in total awe.  I did not have the opportunity to go inside, but wanted to share some outside photos of the church.
Our Miami Churches may not compare to the ones Teresa Boardman shares with us every Saturday (which you should definitely take a look at), but they are still grand.
Cathedral of St. Mary – 7525 NW 2nd Avenue, Miami – Florida 33150
UPDATE – One of our readers was kind enough to send us 2 interior photos of this church (taken with a cell phone) – Thanks C. Mitchell!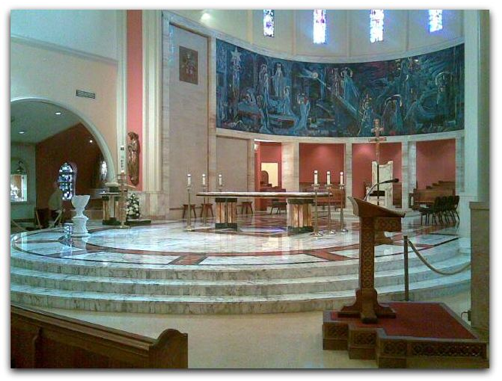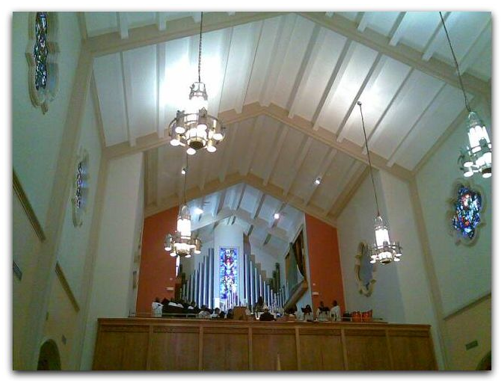 **originally published 11/10/2007