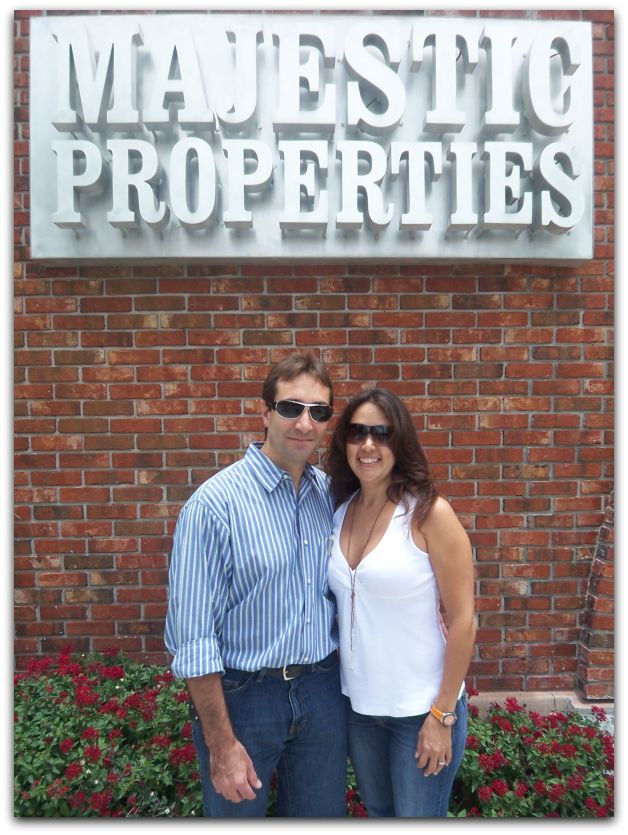 We would like to announce Team Miamism's new home – Majestic Properties.
It was time for a change, a change that would compliment not only our business and marketing style, but a change that would benefit each one of our clients individually.
Coldwell Banker was good to us and we are the first to admit that, it offered a strong corporate backing that Rick and I were used to with our prior corporate lives as an architect and accountant, but there were also limitations and we had to think past our personal comfort and look into the future of our business as well as the type of service we offer our clients. (in other words…..the decision was by NO means easy).
Because Miami and Miami Beach Real estate has changed, so has the way we conduct business in a way that benefits you, our client, even in a down market. We have learned that this business is not so much about us, but about you. We still hit the streets the same way as before, but we also blog and are very active in the social networking aspect of the Internet. We have had to think outside the box and use the tools before us in way no one else has, putting us at the forefront of the industry. (I know, I know….tooting my own horn is not polite). Majestic Properties will not only support our new methods, but welcomes them and will help us customize marketing strategies one client at a time and expose ourselves to every new marketing medium available to be able to offer better service.
We found a company that will compliment our style. Majestic Properties is a respected full-service real estate organization that focuses on providing the highest level of service by employing cutting edge resources. Talk about a match made in heaven!
They have an amazing reputation in South Florida, with beautiful high design offices in the Design District and Miami Beach; and in 2006, INC 500 Magazine ranked the company fastest growing, privately held, full-service real estate company in the United States.
Majestic Properties successfully identifies industry trends in residential and commercial markets, incorporates cutting-edge technological tools, hires passionate and dedicated agents and staff and plays a prominent philanthropic role in the community. It boasts an internal Advertising and PR agency, a one-stop marketing shop for Majestic agents and clients. Additionally, Majestic helps customers from all over the world with financing and mortgage, and then there's an interior design team and furniture showroom. From real estate to marketing to financing to design, Majestic Properties offers it all.
We also have a new Team Miamism member! Karen Alvarez, who, as our buyer's agent, will compliment our growing business and help us provide even better service. Karen is known in the industry for her superior business ethics and outstanding customer service.
Making a change is never easy. It was especially difficult for us because we did not want our customers to be affected in any way. We are looking forward to using all the positive energy we are getting from to help our business expand to the next level.
**all our contact infomation, e-mail and phone numbers will remain the same**