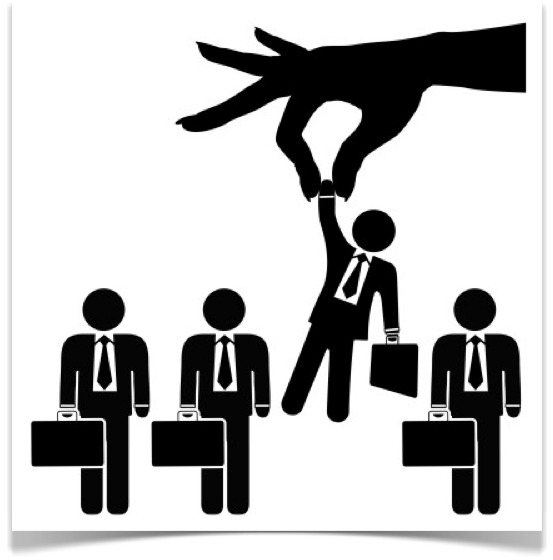 Choosing the right REALTOR to sell you home
Choosing the right agent to sell your home – whether you are selling a Miami Beach home or any other type of real estate takes a bit of research – here are some tips that will help you make a sound decision.
I have a close family member outside of Miami that is in the process of choosing a Realtor to list their home for sale. As I keep repeating here on Miamism, real estate is local and it is very difficult for me to try to figure out the intricacies of real estate markets across the nation, but obviously I'm doing my homework to help her make a good decision and passing the information along to help you with this decision as well.
These suggestions should apply to any market, especially Miami Beach Real Estate. My relative's first inclination is to hire the biggest real estate brokerage in her area. She had hired them 2 years ago and they were not successful selling the home even after several price reductions. According to her, they have the most listings and handle most of the sales, so it would make sense to use them.
She also mentioned that agents within that company only show their own listings, so not listing with them would be a disadvantage. The real estate team she is thinking of hiring has about 60 listings, they advertise in a certain way with traditional print ads and do not deviate because they are the biggest and that's what people are used to. I was listening attentively and all kinds of red flags started going off
Why hire the biggest real estate brokerage?
Remember that it is a particular agent's service that you will be relying on, not necessarily the brokerage. With all the changes in real estate in the past 2 years, it is no longer about hiring the big dog brokerages anymore. It is about hiring agents that provide service, that are Internet proficient and that will expose your listing to the broadest audience possible. Rick and I left a big brokerage because they were limiting the way we exposed our listings and setting boundaries for us that were directly impacting our clients and our ability to market effectively.
Realtors are independent contractors
When you are interviewing, we recommend that you interview a few agents and Google them to see how they are exposing their listings and what individual services they offer. If you Google an agent and they don't come up, I would seriously doubt their marketing expertise – if over 80% of buyers are starting on-line, shouldn't that agent at least know how to market themselves? (the only excuse for not being "Googable" would be having a common name like John Smith or Rick Garcia, and even then, I would hope they are smart enough to have a brand or something to help identify them amongst thousands of others).
Reassess reasons you are reusing an agent and be objective
If you hired an agent previously and were not happy with their service – make sure you go back and review why the relationship did not work and why you think your property did not sell. The agent may not be at fault and that's why it's important to be objective – was it because they were not available to show the property, was your home overpriced – was it the condition of your property? Was it something out of yours and their control? Sometimes it may feel like it is easier to go with a service you know, rather than go through the work of interviewing and seeing what options are out there.
Accessibility and Service
If you hire an agent with 60 listings – don't be afraid to ask how they will handle YOUR home. Do they answer their phone, do they have someone else handling your listing? Will you be another number instead of getting personal service -is their business based on mass sales and quantity over quality. How do they communicate and how often, do they give feedback after every showing – Will you benefit from working with an agent that has less listings that may provide better service.
They show their own listings only
The comment about agents only showing their own company's listings is disturbing to say the least. If a Realtor is working with a buyer, it is their responsibility to show that buyer all listings that fit their criteria, not just the ones that will get them more money in their pocket. I would consider that to be unethical and would rethink using agents that resort to those types of tactics, since it is evident that they have their best interest at hand, not yours.
Advertising and Internet Exposure
Advertising and Internet exposure should be your biggest concern: make sure you identify "basic" real estate services as opposed to "above and beyond marketing", "exclusive services" and "out-of-the-box" thinking.
Basic services include: Multiple Listing Service, property sign, property brochures, just listed cards, property photos, Realtor.com (all agents should provide these basic services)
What successful agents across the country are doing (in addition to basic services): single listing blogs, email flyers, syndication throughout the web to over 50 listing sites, professional photography, virtual shows, property videos, seller's video interviews, staging – in addition to constant communication, revisiting of property pricing and feedback from showings and recommendations throughout the duration of the listing.
Commissions
This is not a time to negotiate real estate commissions – on the contrary, many sellers are offering more commission to cooperating brokers to make it enticing for them to show your listing. Selling a home today takes a lot more work than a few years ago, the commission will guarantee your agent puts 100% of themselves into the sale. Obviously this is controversial and your commission structures may be negotiable according to services being offered.
Transaction Management
Ask about transaction management – who handles the details once the property is under contract (a large percentage of sales fall through because of poor transaction management) – do they qualify buyers so you don't waste your time? Do they stay on top of the process….escrow letters, inspection deadlines, second deposits and constant communication with title agencies, attorneys and all parties involved?
Open Houses
Open houses in most of the country are not successful selling tools. We use them here to get more buyer clients – less than 4% of our listings sell because of an open house – it is ok for you to decide whether or not to do open houses. We do find however that Broker's Open Houses are very helpful. Team Miamism hosts catered Broker's Open Houses and we invite agents throughout to come preview the house – with the amount of inventory, it has become very difficult to know every home on the market, this helps put your listing in front of Realtors that would not otherwise consider your home for their clients.
For Sale By Owner
Of course I'm going to push for you to hire a professional with experience to handle the sale of your property. Although many "For Sale By Owner" are successful, studies prove that these homes sell for less than the average price. In addition, it's important for you to disconnect from showing the property – the biggest turn off for buyers today is a seller pushing their own home and blabbing throughout the showing process. . . . So there you have some suggestions to help with your thought process when selecting a REALTOR to sell your home. The process is not easy and is very personal – but make sure you are objective and consider important factors. When all else fails, call us and ask our opinion, we know agents from across the country that provide excellent service and we would not hesitate to recommend. If you feel we missed something, please add it to the comments, especially if you have been through the selling process recently.
**original article published in May of 2009**