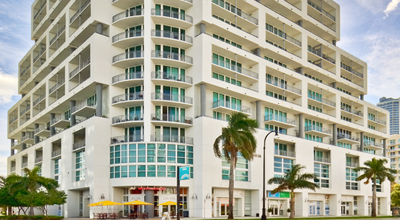 City 24 Condos – Last Developer units

City 24 Condos are located on Biscayne Boulevard and 24th street, in the trendy Edgewater area also known as Miami's Entertainment District. It's a 15-story condominium conveniently located near shopping, restaurants and in between the Adrienne Arsht Center for the Performing Arts and Miami's Design District (5 minutes away from each).
Location can't be better and people that held back will wish they bought in this area in a few years. The design of the building is what attracts me to this building, the facade and play of proportional grids makes this project stand out from the rest, and the fact that many units offer really large outdoor balconies and patios.
Although some units currently offer water views, my perspective is not to buy here for that reason. Since the building is not located directly on the water, those views will change, especially with all the projects currently in planning stages in the area. City 24 is an amazing place to live because of location, convenience and design – all units include European style cabinetry, stainless steel appliances as well as marble tile and flooring in the bathrooms.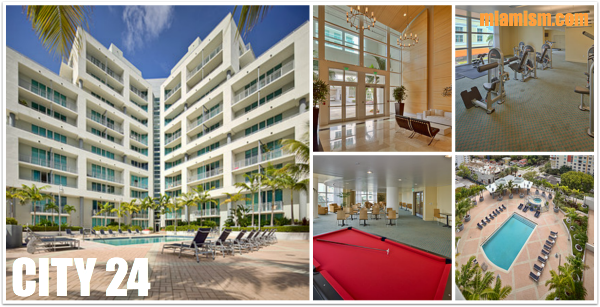 City 24 amenities and design
Amenities include pool, full service party room, 24-hr security, fitness center with locker room, sauna, yoga studio, business center, multi-purpose media room, 2-story lobby with concierge plus private covered parking garage and on-site storage facilities. City 24 was designed by Revuelta, Vega, Leon, P.A. Architects, which I have not been a huge fan of – but it goes to show that things can change because I really love the facade play on this project as well as the distribution of the building and individual units. The project was developed by Barry G. Goldlist of PanTerra Developments. The Developer concept being:
City24 was envisioned as a dynamic, mixed-use, modern residence with extraordinary out-door spaces, where people can work, play and live an active life 24/7. Just a short distance from Miami 's downtown arts and entertainment venues, a jog or bike ride from South Beach and a few blocks from the Design District and Midtown, CITY 24 is at the very heart of this great city.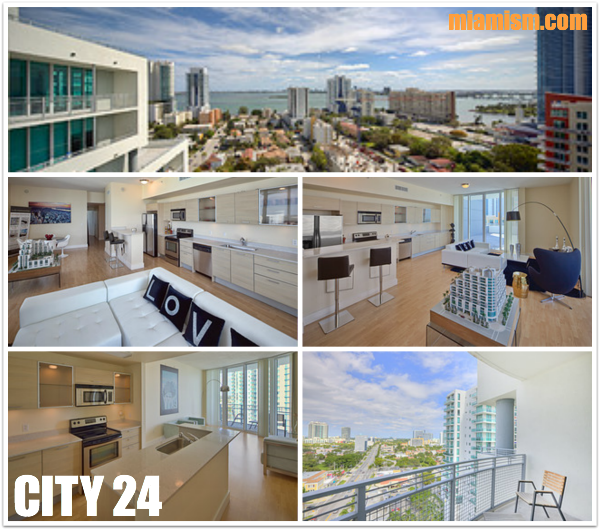 Remaining City 24 Developer Units
There are several developer residences still available for sale, please look at the information provided and call us to schedule an appointment or if you have any questions. CITY 24 Unit 611 – 2 bedroom / 2 bathroom residence with 948 sq.ft. of living space and 172 sq.ft. terrace – This unit will rent for $1,890/month, has a monthly maintenance fee of $626.87 and is priced at $322,320.00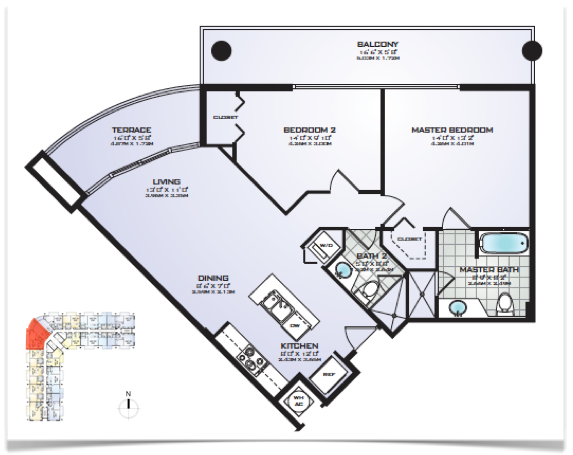 CITY 24 Unit 908 – 2 bedroom / 2 bathroom residence with 948 sq.ft. of living space and 260 sq.ft. terrace – This unit will rent for $1,902/month, has a monthly maintenance fee of $626.87 and is priced at $327,060.00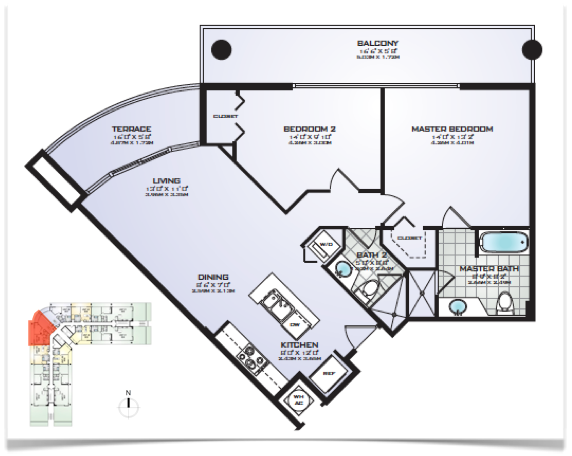 CITY 24 Unit 1005 – 2 bedroom / 2 bathroom residence with 1033 sq.ft. of living space and 219 sq.ft. terrace – this unit will rent for $2,120/month, has a monthly maintenance fee of $685.03 and is priced at $361,550.00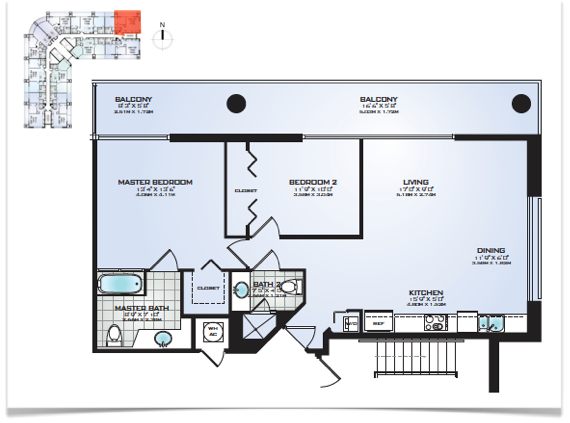 CITY 24 Unit 1205 – 2 bedroom / 2 bathroom residence with 948 sq.ft. of living space and 260 sq.ft. terrace – this unit will rent for $1,934/month, has a monthly maintenance fee of $626.87 and is priced at $336,540.00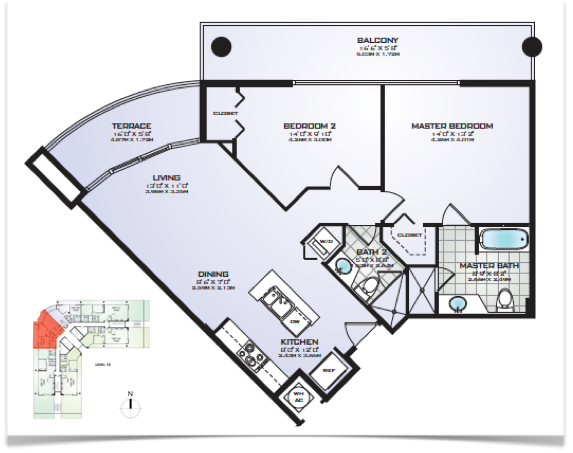 CITY 24 Unit 1406 – 2 bedroom / 2 bathroom residence with 1360 sq.ft. of living space and 292 sq.ft. terrace – this unit will rent for $2,191/month, has a monthly maintenance fee of $899.23 and is priced at $503,200.00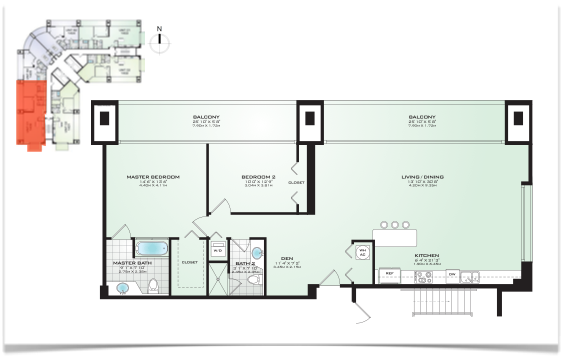 There are also 2 retail spaces available for sale at City 24
RU101 – 1460 sq.ft. priced at $554,800
RU104 – 1840 sq.ft. priced at $699,200
Please contact us for appointments and additional information on CITY 24, whether you want to purchase for investment purposes, for a vacation home or for your own personal use, we are at your service. Condo Name: City 24 Condos Architecture: Revuelta, Vega, Leon, P.A. Architects Developer: Pan Terra Developments Neighborhood: Edgewater Miami Location: 350 NE 24 St – Miami Contact: city24@miamism.com