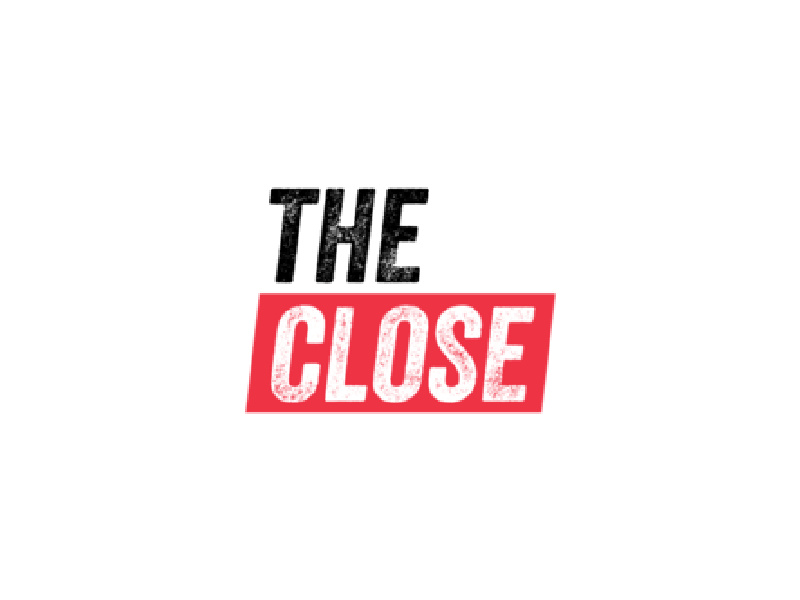 The Close – How 6 Top-producing Real Estate Agents Use Instagram
The Close.com – Actionable Entertainment, Strategy, & Insight From (and For) The World's Best Real Estate Professionals
Emile L'Eplattenier|
Now that you know the basics, let's see if we can get a little more clarity on our original question. Assuming you follow best practices, can you actually get leads from Instagram? To find out, we interviewed six top-producing agents who are crushing it on the platform:
Joyce Rey: California Real Estate Royalty
Instagram account: @joycereyrealestate
Followers: 98,300
Following: 353
Posts: 5,333
With more than $4 billion in career sales and a global reputation to match (Chinese media call her "The first lady of real estate"), Joyce Rey has earned her place as real estate royalty.
However, unlike many who deal in stratospherically priced mega-mansions and trophy properties, Joyce took to social media like a fish to water.
Not only does she have an exponentially higher follower count than any other real estate agent talked to, but she also not coincidentally has the most Instagram postings as well. Hmmm, there's a lesson here somewhere …
She also doesn't just sit back and post the Hollywood-quality videos her team makes for her listings. Instead, she adds lots of personal and insider content for a true "behind the scenes" look at the life of a million dollar agent.
Here's our Q&A with Joyce:
Do you use Instagram for branding or lead generation?
"Yes, I use it for both and I think it is fabulous!"
Any cool stories about getting a client directly from Instagram?
"Yes. Someone I knew who was working with another agent is now working with me after seeing one of my Instagram posts."
Do you think this is something that can work for people working in less "Instagram-worthy" areas?
"Yes, I feel Instagram is beneficial to agents at all levels and areas. It certainly helps increase chances if you have fantastic listings!"
Our Review of Joyce Rey's Instagram Feed
It's pretty hard not to smile when you scroll through Joyce's feed. She posts a great mix of stunning listings and personal family pictures that help put a personal face on her feed.
Don't have a ton of beautiful listings to post? Don't sweat it. You can always post other listings on your MLS, or even highlight historic homes or historic neighborhoods. Anything that helps place you as a local expert!
Rochelle Maize: LA Real Estate Maven
Instagram account: @rochellemaizeluxuryestates
Followers: 14,300
Following: 949
Posts: 1,224
With over $500 million in sales over the past three years and winning every industry award under the sun, Nourmand & Associates Rochelle Maize could probably kick back and enjoy a stellar career just from referrals.
That's not her style, though. Far from it. Instead, this former wealth manager is using new technology like Instagram to go from one of the best agents in LA to the best agent in LA.
Yes, the competition is fierce, but this is a horse-drawn buggy vs electric car moment. Those who master technology early will dominate the market, while those who wait will get left behind.
Why Rochelle Loves Instagram for Virtual Showings & Marketing
"For millennial buyers, Instagram has virtually transformed the traditional 'open house' by providing live, interactive private showings that save both time and money—all key components that play a major role in today's luxury real estate landscape and impact the manner in which top agents sell their properties.

While traditional marketing still plays a role, it's slowly taking a backseat to the instantaneous and much more organic user experience of social media. The content on social media is about exposing elements of a specific property through a lens that is much more translatable than an individual photo or a paid advertisement."
Our Review of Rochelle Maize's Instagram Feed
Like Joyce Rey's Instagram, Rochelle mixes slick professional videos of her listings and more relaxed posts that take you behind the scenes in some truly jaw-dropping real estate.
She also mixes in more fun content from her family outings, to behind-the-scenes shots from her latest TV appearance, to well, her dog Meyer dressed like a taco for Taco Tuesday. If you think we're finishing this article without including that one, you don't know us very well!
All in, the impression we get from Rochelle's Instagram is that she is a hyper-successful and skilled agent, but is also someone you would actually want to have a beer with. If you've spent any time dealing with NYC or LA real estate agents, you'll understand just how rare this combination is.
Dusty J. Baker: The Santa Barbara Hometown Kid
Instagram account: @dustyjbaker
Followers: 17,000
Following: 838
Posts: 1,348
As far as proving your "hyper-local" bona fides goes, Instagram is pretty great. After all, it's one thing to tell people what amazing listings you market, but it's quite another to show them.
Kicking his feet up in yet another eight-figure listing, Santa Barbara native Dusty J. Baker does just that. His Instagram profile is filled with behind-the-scenes pictures of his (envy-inducing) day-to-day as a real estate agent, amazing real estate, and a very personal snapshot into his life.
Do you actually get leads from Instagram?
"I do get business from Instagram, but compared to online lead generating tools such as BoomTown and TigerLead, I do not get a lot of leads. I focus my social media presence on branding (lifestyle and business), which is a big-picture strategy that doesn't always pay off immediately the way many agents want it to."
Any cool stories about getting a lead from Instagram?
"I sold a home a few years ago to a client who tagged me in their 'We just bought a house' Instagram post. Because of the tag, one of their friends reached out to me, and I have since done three deals with them and have another sale coming next year."
Do you think it makes sense to try to get leads from Instagram if you work in a less than "Instagram-worthy" area?
"It absolutely makes sense to market oneself on social media no matter your location because whether an area is 'Instagram worthy' or not will vary from person to person. Perhaps real estate agents in less expensive areas won't attract thousands of followers from all over the world, but they can certainly cultivate a strong local following because people love to see pictures of their acquaintances and local homes.

For example, Anne Jones (@tacomajones) is a real estate agent in Tacoma, WA, and has a wildly popular Instagram account. Tacoma prices are quite low and the area does not offer the $100,000,000 homes like Beverly Hills, but she has found a way to market herself, her business, and her city in a spectacular way."
Our Review of Dusty Baker's Instagram Feed
Lots of great stuff here, including behind-the-scenes pictures of Dusty taking a breather in jaw-dropping homes he's showing, personal family pics, and local color.
What we really like is that nothing seems super-polished or produced, which helps people feel like they're getting a real look behind the curtains of a top-producing real estate agent.
Ines Hegedus-Garcia: The Miami Beach Lifestyle Evangelist
Instagram account: @Miamism
Followers: 14,300
Following: 1,616
Posts: 864
Steeped in a love for Miami Beach's timeless Art Deco architecture, Miami Beach Realtor Ines Hegedus-Garcia was a natural fit for Instagram. After all, who doesn't come to Instagram to dream about cruising down Ocean Drive in a mint-green Cadillac DeVille?
The answer, of course, is no one. That's why after helping so many find their Miami Beach dreams, Ines put her knowledge of architecture and her great eye to work on Instagram.
Sure, there are plenty of palm trees and sunsets, but that's not what increased her following to more than 14,000 people.
Instead of the usual tacky content, Ines focuses on history and an insider's take on what it's actually like to live and work in an open air museum of a more optimistic time.
Here's Ines on why her account took off:
"Instagram is one of the many social media platforms we use for marketing our business. In addition to the common strategies, like being 'social' and consistent, we find the concept of reciprocity especially effective with Instagram. This means commenting and liking photos from our loyal audience. It's not just about pretty pictures (although that's a bonus for our visual industry), it's about creating community around a central theme. That theme, in our case, is Miami lifestyle."
Do you actually get leads from Instagram?
"I have generated a lot of business from Instagram!"
Any cool stories about getting a lead from Instagram?
"I recently referred someone from Instagram to a colleague in South Miami, who bought a home. I also just received a message this week about someone wanting me to list their downtown condo, and received a referral for a foreign national buyer from one of our contacts.

There are so many stories, but what's important to note is that these don't happen overnight, and relationships require nurturing."
Do you think it makes sense to try to get leads from Instagram if you work in a less than "Instagram-worthy" area?
"My following was built organically over time. Although changes in Instagram's algorithm can be frustrating, I continue to not only post relevant and interesting content to my audience, but engage and reciprocate the love we receive.

To newbies, I would say to have a strategy, define your audience, and reinforce your brand with every posting.

Of course, not every place will be as sexy as Miami Lifestyle, but there is always an audience for every business.

Try to have a theme and not be all over the place, study strong accounts, and see how there's a pattern in their galleries and their postings.

Use stories to emphasize everything you do and if you want to go off-target, that's the place to do it, since content disappears after 24 hours."
Our Review of Ines Hegedus-Garcia's Instagram Feed
Lots great stuff here, and even better, lots of stuff here that might actually be useful for people considering relocating to Miami Beach.
Like Dusty, she also doesn't go crazy with production or staging, so her posts seem realistic and not staged.
Tiffany Alexy: #HOMEGRL
Instagram account: @tiffany.alexy
Followers: 8,255
Following: 2,227
Posts: 1,521
Now let's take a look at a Realtor who sells homes that mere mortals can afford. Raleigh Durham area real estate agent Tiffany Alexy uses her Instagram account to help build her personal brand and help solidify her status as a local expert.
While Raleigh Durham is a lovely area, it doesn't quite have the same cachet online that someplace like Beverly Hills or Miami Beach might. People use Instagram to daydream, and let's face it, most people are daydreaming about eight-figure mansions on the beach rather than comfy split-levels in good school districts.
That said, like the real estate agents who work in dreamy, uber-expensive locations we featured above, Tiffany uses a healthy mix of personal and real estate-related posts to build her audience by giving them what they want.
Here's Tiffany:
Do you actually get leads from Instagram?
"I use Instagram mostly for branding. Given that it's such an image-heavy platform, Instagram is a great way to show followers what you're doing—and in a way that furthers your business. People LOVE looking at real estate, luxury homes, interior design, and so forth. It's how HGTV has gained in popularity—'selling the dream.'

So I try to replicate that in a way and sell the lifestyle. In the end, yes, it's a home, but it's more about the people in it, and what they want to achieve for their future. Buying or selling a home is always about the next step—closing an old chapter, or opening a new one."
Any cool stories about getting a lead from Instagram?
"As far as how I get my leads, one of the best ways was by following all the local tourism accounts. The local food scene, local tourism, things to do in the city, and so forth. I followed not just all those accounts, but the accounts of people who followed that account!"

My focus is more on giving my followers a 'behind-the-scenes' look at my everyday life. There are plenty of accounts with pretty interior after pretty interior, but I try to keep my feed a healthy mix of business and personal."
Do you think it makes sense to try to get leads from Instagram if you work in a less than "Instagram-worthy" area?
"I do think it is a technique that has a good return on investment (ROI), given that either way I would be on Instagram (whether it was giving me an ROI or not) and it's still free. I don't have any paid content on Instagram as far as sponsored posts. I've done a few giveaways, though.

Instagram is a better platform than Facebook because it is less noisy. I'm not sure about you, but my Facebook gets super-clogged with all posts going on in my groups—most of which I don't really care about, but I follow anyway—how does that work!?

Stories are also a great way to do a 'virtual tour' of a home. I know Facebook has "stories" too now—and Facebook live—but they were super-late to the party."
Our Review of Tiffany Alexy's Instagram Feed
This is a great example of what is achievable even when you don't have access to lockboxes with keys to $10 million houses in them. Instead, we get an honest and fun look behind the scenes of the life of a real estate agent, as well as personal stuff that would make anyone who needs a great agent much more likely to call.
Raj Qsari: Building a Brokerage Brand 21st Century-style
Instagram account: @theboutiquere
Followers: 10,600
Following: 2,192
Posts: 4,513
If any investors or aspiring broker/owners are looking for a case study on how to build an LA brokerage brand online, look no further than Raj Qsari's The Boutique.
Qsari manages to expertly bridge the fine line between promotion and relationship building that is very, very tricky to get right for most brokerages.
Instead, we invariably see brokerages posting way too much personal "fun" content, or just spamming their followers with endless self-promotion.
Our Review of Raj Qsari's Instagram Feed
Top shelf. Because he is promoting an entire brokerage, Raj's feed is a slightly different than the feeds we discussed above. Instead of personal stuff, he leans more toward self-promotion and listing promotion, the bread and butter of a growing brokerage.